19
Ergebnis (Sort by descending Date)
19
Result(s) (Sort by descending Date)
GLOBE Fuel Cell Systems receives funding notification from Parliamentary State Secretary Michael Theurer for fuel cell-powered industrial trucks
On 25 October 2023, the Parliamentary State Secretary at the Federal Ministry for Digital and Transport, Michael Theurer, Member of the German Bundestag, presented a funding notification amounting to a total of around €1.3 million to the Stuttgart-based greentech company GLOBE Fuel Cell Systems, for the implementation of fuel cell-powered industrial trucks.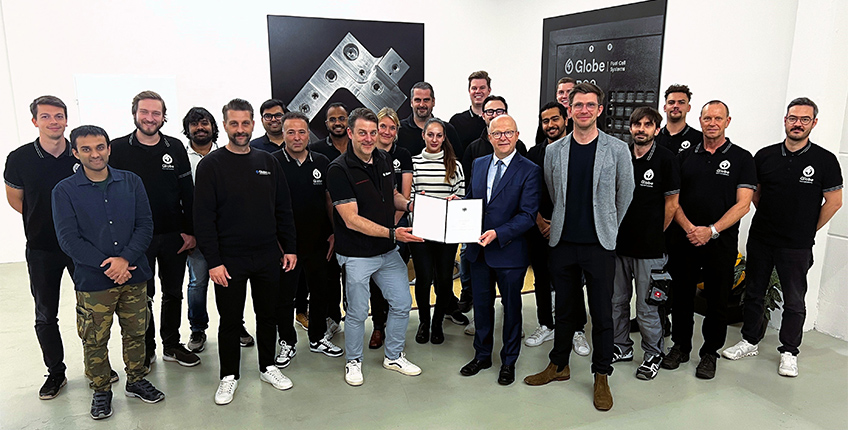 Linde MH produces green hydrogen at the Aschaffenburg plant for in-house material flow
With their own infrastructure, Linde Material Handling (MH) is now producing green hydrogen, using it to supply energy to 21 fuel cell forklifts of the plant's fleet.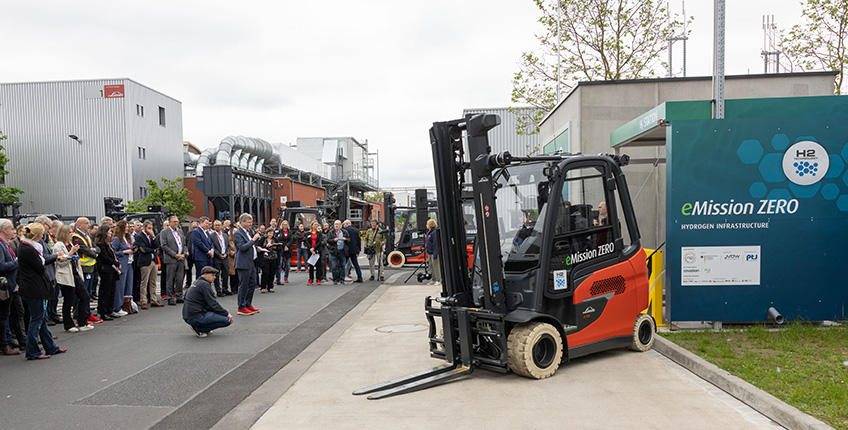 Funding to reduce shipping emissions: apply now!
With the newly issued BordstromTech-II guideline for the reduction of shipping emissions in sea and inland waterway ports, the Federal Ministry for Digital and Transport (BMDV) is extending supporting measures aimed at the market activation of alternative technologies for environmentally-friendly onboard electricity and mobile shoreside power supply of seagoing and inland waterway vessels.
Hydrogen in intralogistics – industry pioneers meet in Leipzig
The meeting of the industry network, Clean Intralogistics Net (CIN), with over 100 participants from logistics, intralogistics, airports and suppliers in the fields of hydrogen and fuel cells, has demonstrated that the variety of fuel cell system providers is increasing, but that funding continues to be necessary.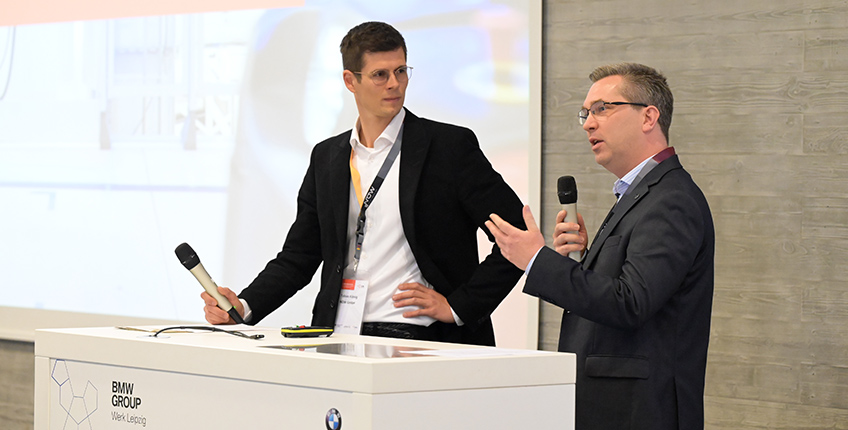 AAHa study on port handling technology with alternative drives: Huge potential, but still little available
Where do ports stand on the road to climate-neutral cargo handling? The study entitled: 'Alternative drives for port handling equipment' (Alternative Antriebe für Hafenumschlaggeräte (AAHa)), which was carried out by Ramboll and commissioned by NOW, takes stock of port handling equipment with alternative drives and provides an overview of their emissions-saving potential.
HyPerformer H2Rivers – Groundbreaking Ceremony for the "H2 Hub" Hydrogen Distribution Centre
The hydrogen distribution centre on Friesenheim Island in Mannheim will in future supply buses and other vehicles in the Rhine-Neckar metropolitan region with hydrogen. The groundbreaking ceremony for the "H2 Hub" took place in the presence of Parliamentary State Secretary Theurer during "Hydrogen Week South".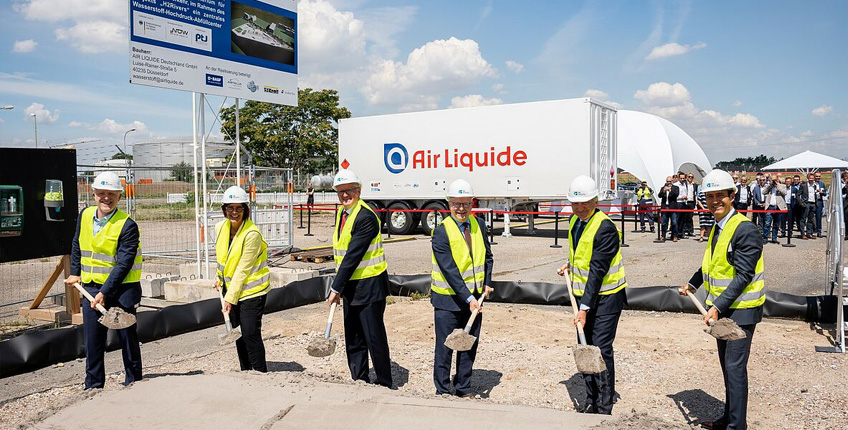 One million electric vehicles on German roads for the first time – more than half are purely battery-powered
According to the German Federal Motor Transport Authority (Kraftfahrtbundesamt), approximately 57,000 electric vehicles were newly registered in Germany in July. With these new registrations, German industry and the federal government have reached their mutual goal of bringing one million electrically powered vehicles onto Germany's roads [1]. More than half of these are purely electric vehicles, the remainder are plug-in hybrids and fuel cell vehicles. Germany is thus living up to its claim to become the leading provider and lead market for this key mobility technology.
At a glance: Funding opportunities at NOW GmbH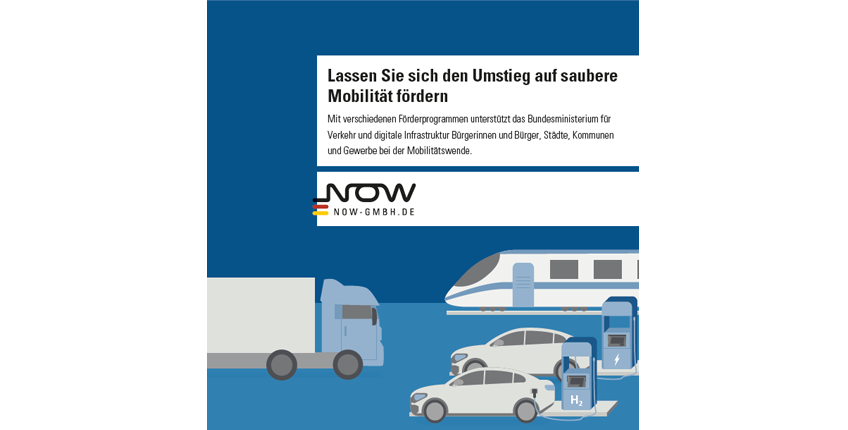 Updated map of supported electric mobility concepts in Germany
As part of the Federal Ministry of Transport and Digital Infrastructure's (BMVI) Electric Mobility Funding Guideline, four calls for electric mobility concepts have been conducted over the past five years. This has resulted in around 200 concepts being supported by the BMVI. More than half of these have already been completed.