23
Ergebnis (Sort by descending Date)
23
Result(s) (Sort by descending Date)
RWTH Aachen presents e-truck prototypes at the "ADAC Truck Grand Prix"
As part of the BMDV-funded research project "SeLv", a modular powertrain for trucks has been developed. The "Production Engineering of E-Mobility Components" (PEM) department of RWTH Aachen University presented different electric truck prototypes at the industrial fair of the "International ADAC Truck Grand Prix 2023" at Germany's Nürburgring racetrack.
Deutsche Post DHL launches new electric truck fleet in Berlin
Funded by the BMDV, the e-trucks will be used for the environmentally-friendly transport of letters and packages in Berlin.
ALDI Nord expands fleet with ten electric trucks
Ten Volvo FM Electric e-trucks are now part of the ALDI North truck fleet.
BMDV invests more than one billion euros for climate-friendly trucks
Interest in funding provided by the Federal Ministry for Digital and Transport (BMDV – Bundesministerium für Digitales und Verkehr) for climate-friendly commercial vehicles has risen considerably. The number of applications for funding support has more than quadrupled in the current call.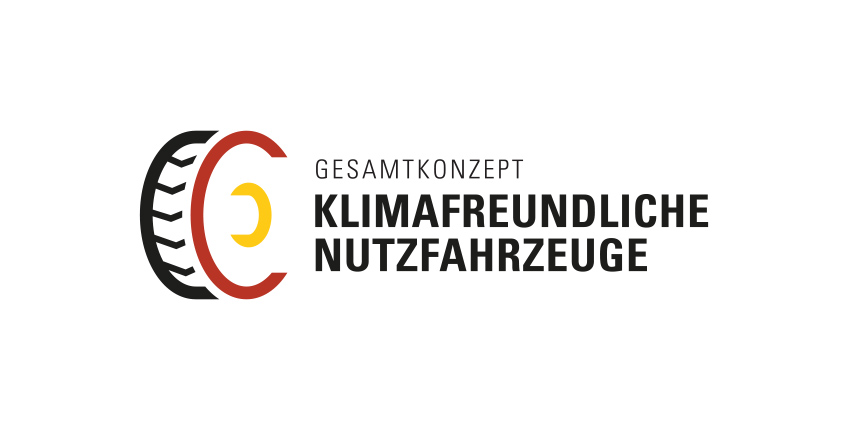 Most waste trucks electrically-powered in Frankfurt am Main
Frankfurt waste disposal company adds 10 waste trucks to their fleet at once.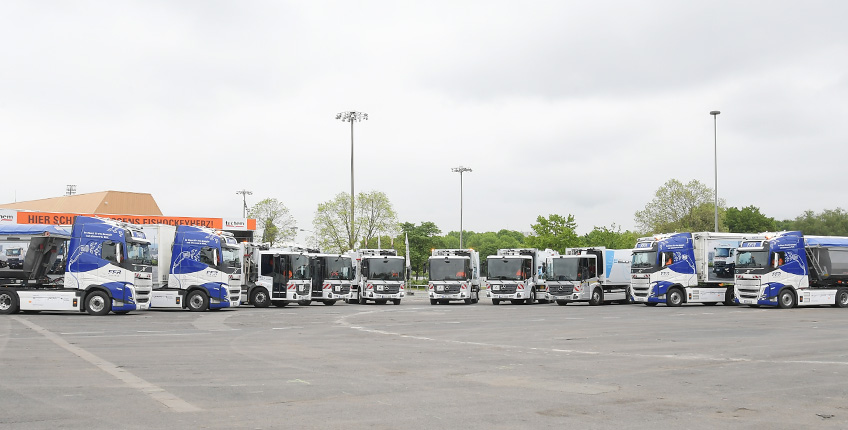 Now also in English: 'Market development of climate-friendly technologies in heavy-duty road freight transport'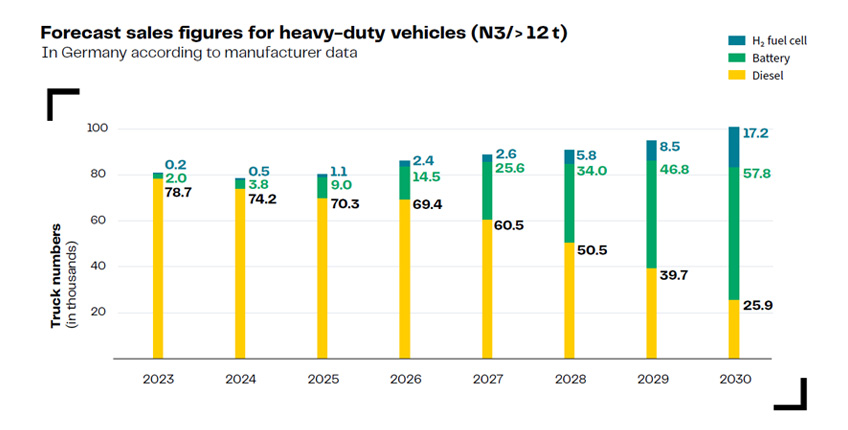 "BELLE" research and testing project develops charging solutions for heavy commercial vehicles at depots
The project is conducting research into how logistics companies can charge electric commercial vehicle fleets at their own depots in the future and integrate the charging process into their operating procedures.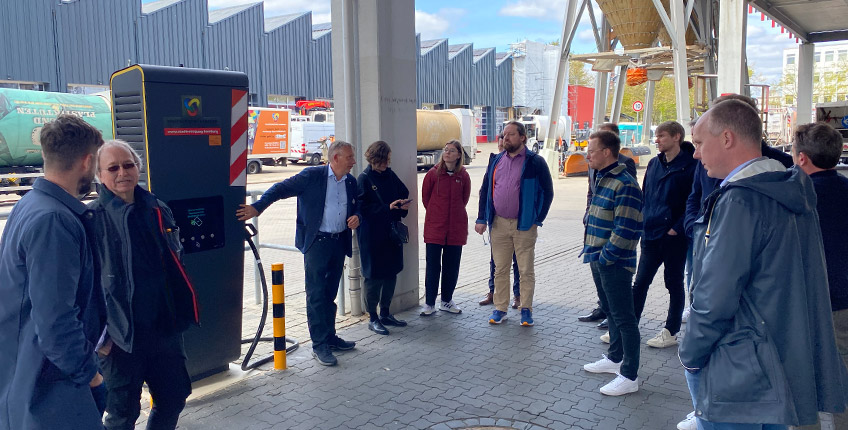 New NOW publication: Market development of climate-friendly technologies in heavy road freight transport
For the first time, commercial vehicle manufacturers are providing detailed information on the planned sales figures for trucks with alternative drive systems. According to the report, around three-quarters of new registrations in heavy road freight transport are to be emission-free in 2030. The technological focus is on batteries and fuel cells.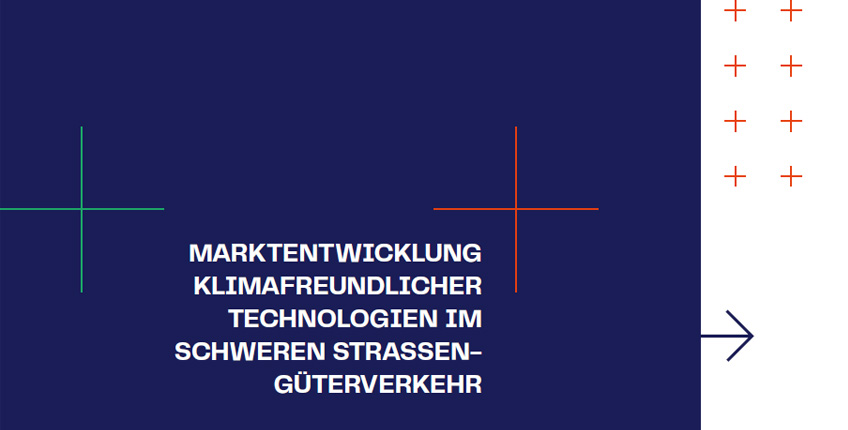 Funding support for climate-friendly commercial vehicles to be extended until 2026
Good news from Europe: The "KsNI" guideline for funding commercial vehicles with alternative, climate-protecting drives and the associated refuelling and charging infrastructure (KsNI – "Richtlinie über die Förderung von Nutzfahrzeugen mit alternativen, klimaschonenden Antrieben und dazugehörigen Tank- und Ladeinfrastruktur") of the Federal Ministry of Digital and Transport (BMDV) can be continued on a larger scale following renewed approval by the European Commission.