86
Ergebnis (Sort by descending Date)
86
Result(s) (Sort by descending Date)
"BELLE" research and testing project develops charging solutions for heavy commercial vehicles at depots
The project is conducting research into how logistics companies can charge electric commercial vehicle fleets at their own depots in the future and integrate the charging process into their operating procedures.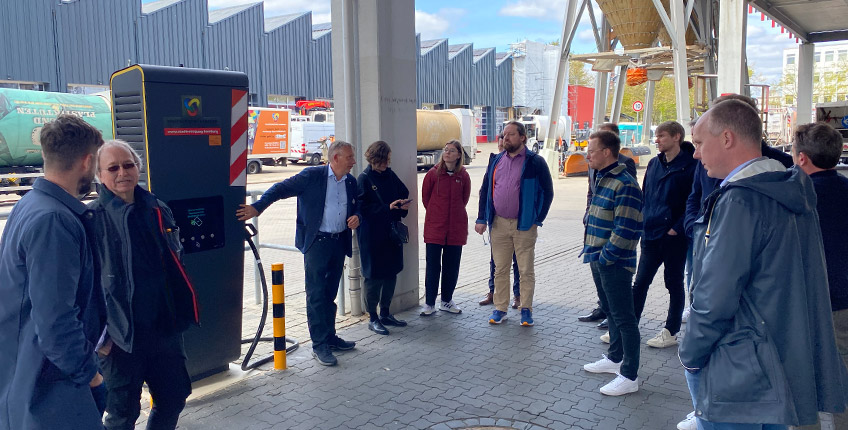 Charging infrastructure received well by tourism sector
Together with the German Tourism Association (Deutsche Tourismusverband e.V. (DTV)), the National Centre for Charging Infrastructure surveyed stakeholders in German tourism about charging infrastructure in the sector.
New "Easy charging without barriers" guideline highlights how to make charging infrastructure barrier-free
On behalf of the Federal Ministry for Digital and Transport (BMDV – Bundesministerium für Digitales und Verkehr), the National Centre for Charging Infrastructure (Nationale Leitstelle Ladeinfrastruktur) under the umbrella of the federally owned NOW GmbH is today publishing the new guideline entitled "Easy charging without barriers: Requirements for barrier-free charging infrastructure" ("Einfach Laden ohne Hindernisse: Anforderungen an barrierefreie Ladeinfrastruktur").
Quarter of a million new charging points for companies and municipalities
BMDV's 2022 funding programme successfully completed
Better recharging reliability: Consortium presents research results of the 'Charging effect chain' project ('Wirkkette Laden')
What gets in the way of smooth and reliable charging of e-vehicles? In a project funded by the Federal Ministry for Digital and Transport (BMDV), stakeholders from industry and science diagnosed sources of errors and on that basis, drafted a catalogue of measures for a more user-friendly public charging infrastructure.
DEHOGA survey on charging infrastructure in the hospitality industry: half of businesses surveyed either plan to or have already installed charging infrastructure
The German Hotel and Restaurant Association (DEHOGA Bundesverband) surveyed 1,500 members on the subject: 'Charging infrastructure in hospitality'*. The National Centre for Charging Infrastructure supported DEHOGA in drafting the questions. The result: Half of the business surveyed have already installed charging infrastructure or are planning to do so.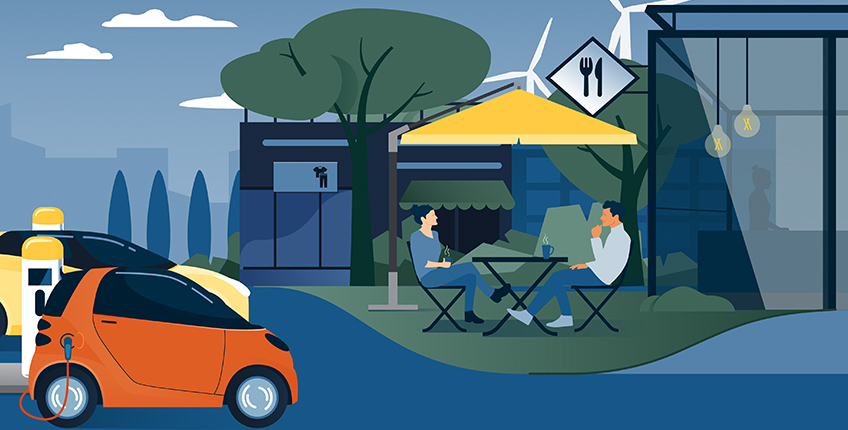 The LadeLernTOOL (charging infrastructure learning tool) is online!
E-learning platform for municipal authority staff is launched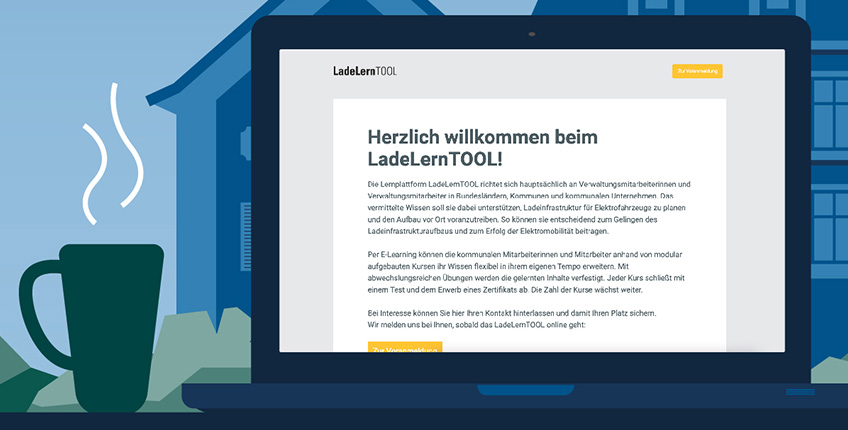 Cabinet approves 68 measures for the faster expansion of charging infrastructure
Federal Minister Dr. Volker Wissing presented the Charging Infrastructure Master Plan in Berlin today, which has been approved by the cabinet. Under the leadership of the Federal Ministry of Transport, around 80 stakeholders, including the federal states, municipalities, associations and companies, have contributed to the development of almost 70 measures.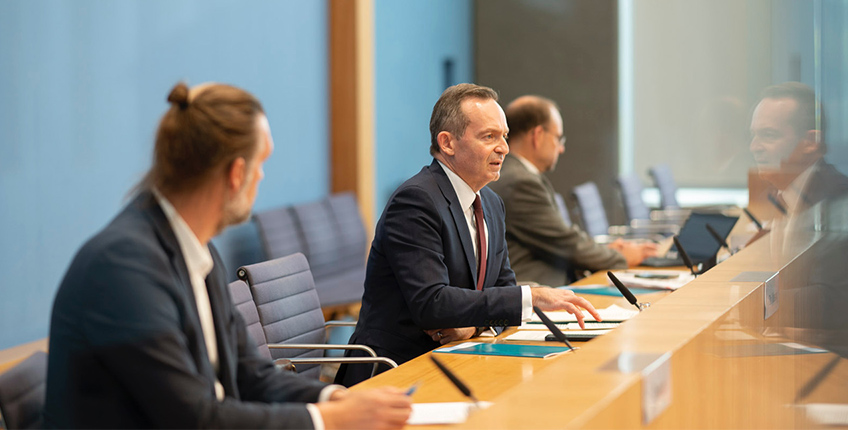 Easy charging at service areas – new study published on setting up network connections for e-truck charging hubs
To enable the increased use of battery-electric trucks in transport nationwide in the near future, the establishment of a new, demand-focused charging network is already needed now. This charging infrastructure and its integration into the electricity grids are the subject of a new study commissioned by the National Centre for Charging Infrastructure.