33
Ergebnis (Sort by descending Date)
33
Result(s) (Sort by descending Date)
Esslingen district makes the move into hydrogen technology with two fuel cell vehicles
The district of Esslingen is venturing into hydrogen technology and procuring two fuel cell utility vehicles for its road maintenance services. The project is being supported by the federal and state governments with more than half a million euros of funding.
Project investigates feasibility of zero-emission deliveries in Berlin
Backed by the European Climate Foundation, Transport & Environment Germany 2021 is conducting a feasibility study on the electrification of regional delivery transport in Berlin-Brandenburg. The focus is on the food industry, with REWE Group, MAN Trucks & Bus and the Berlin Senate Department (Senatsverwaltung) as key project partners.
At a glance: The "Sustainable Delivery Transport" NaKoMo project workshop
The National Competence Network for Sustainable Mobility (NaKoMo – Nationale Kompetenznetzwerk für nachhaltige Mobilität) regularly organises workshops on current mobility topics. Representatives from municipalities, federal states and the federal government together with experts and stakeholders exchange ideas, discuss challenges and develop proposals for solutions.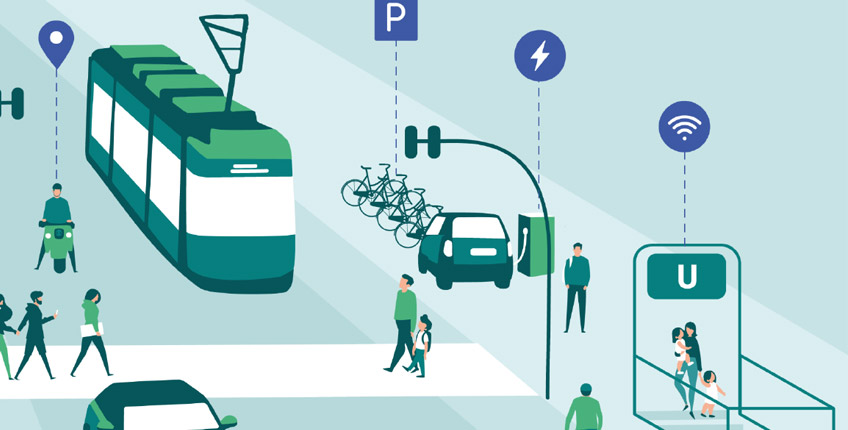 BMVI presents recommended minimum standards for retrofitting commercial vehicles
Steffen Bilger, Parliamentary State Secretary at the Federal Ministry of Transport and Digital Infrastructure, today presented the results report from 'Retrofitting' the task force.
Light commercial vehicles: Federal Transport Ministry funds joint hydrogen project in the amount of 2.4 million euros
Hydrogen-run commercial vehicles can make a major contribution to the air quality in inner cities and to achieving the climate protection goals. The main challenges for manufacturers lie in the vehicle-specific and application-optimised design of the fuel cell drives.
At a glance: Funding opportunities at NOW GmbH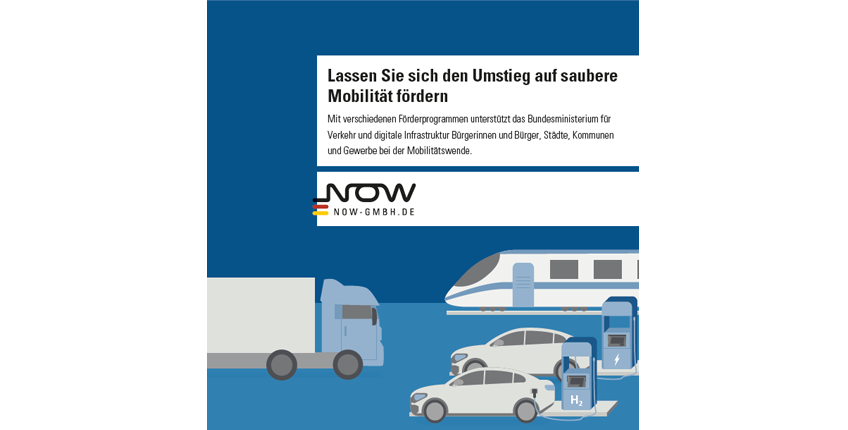 Leasing companies support e-mobility for skilled craft sector and SMEs
Berlin, 9 March 2021 – There are currently 112 applications that have been approved under a funding call which specifically supports battery-electric commercial vehicles for skilled craft companies and SMEs.
BMVI funds municipal, and now for the first time commercial, electric mobility concepts
The BMVI is continuing to support the development of electric vehicle fleets and their charging infrastructure. As part of this, conceptual studies are playing their role in the market ramp-up of electric mobility. From now on municipalities, municipal companies and now for the first time, commercial companies can apply for funding of application-oriented electric mobility concepts.