233
Ergebnis (Sort by descending Date)
233
Result(s) (Sort by descending Date)
BMDV supports ramp-up of climate-friendly road freight transport
In a summary of the first funding call on the guideline for funding commercial vehicles with alternative, climate-protecting drives and the associated refuelling and charging infrastructure (KsNI), the Federal Ministry for Digital and Transport (BMDV) is publishing figures on approved vehicles, charging infrastructure and feasibility studies.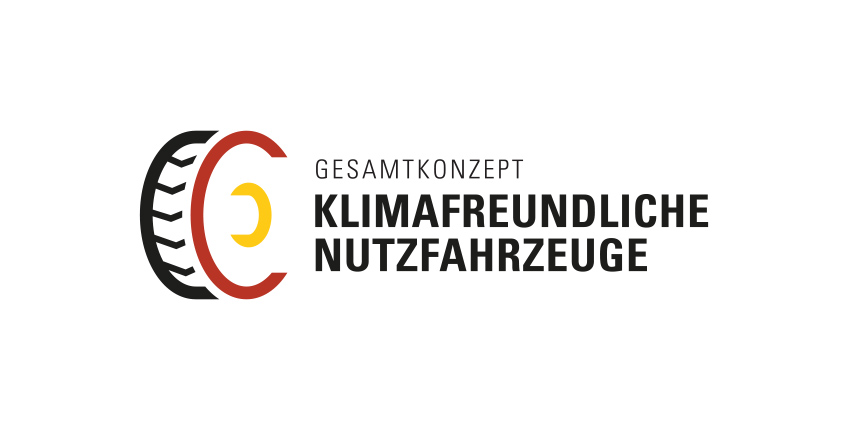 Easy charging at service areas – new study published on setting up network connections for e-truck charging hubs
To enable the increased use of battery-electric trucks in transport nationwide in the near future, the establishment of a new, demand-focused charging network is already needed now. This charging infrastructure and its integration into the electricity grids are the subject of a new study commissioned by the National Centre for Charging Infrastructure.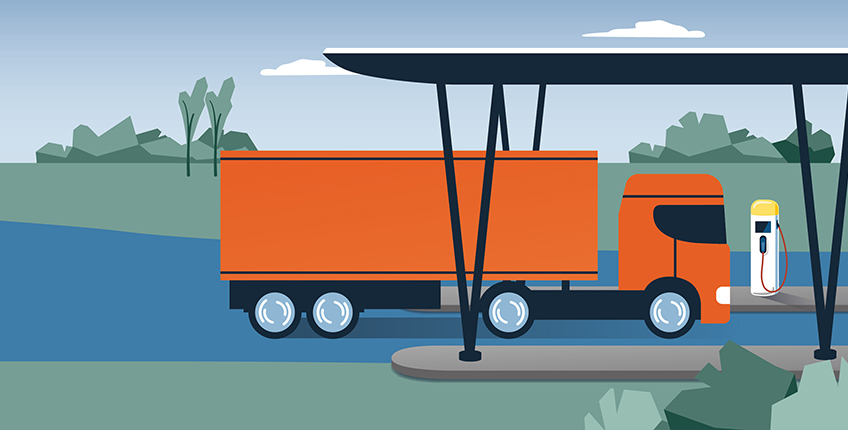 Electric mobility regulatory map now available in English
The electric mobility regulatory map prepared by NOW GmbH outlines the central strategies, laws and regulations on European, national and federal state levels on the topic of electric mobility. Since its creation, colleagues have often requested an English translation, and here it is.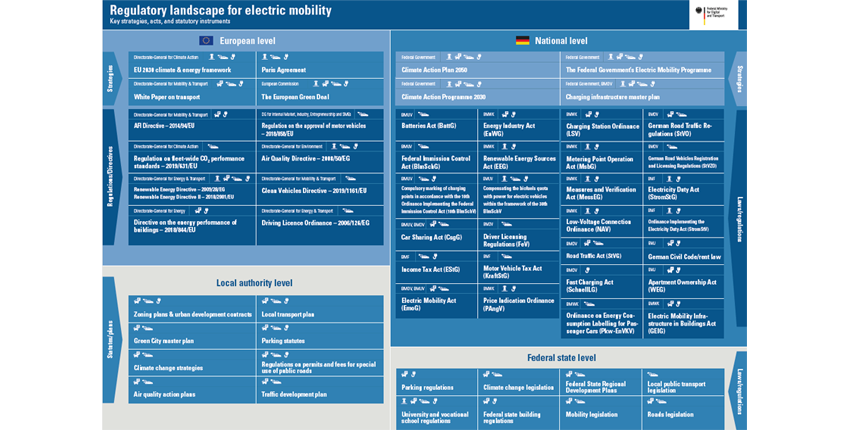 Mobile shore power: Study provides assistance for evaluation of potential in German ports
Commissioned by NOW, the study entitled: 'Mobile shore power – technological possibilities and prerequisites' (Mobile Landstromversorgung – Technologische Möglichkeiten und Voraussetzungen (MoLa)), conducted by consultancies Hanseatic Transport Consultancy and MKO Marine Consulting, evaluates technological possibilities as well as prerequisites for the use of mobile shore power solutions in German ports. It should aid ports in switching to this climate-friendly technology option.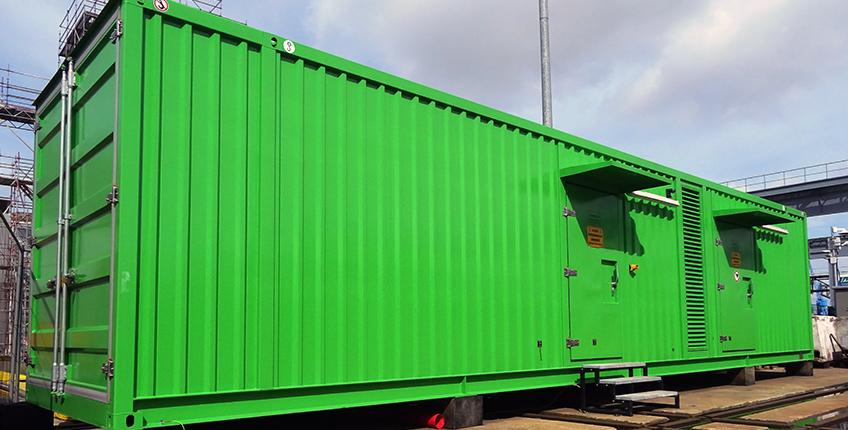 AAHa study on port handling technology with alternative drives: Huge potential, but still little available
Where do ports stand on the road to climate-neutral cargo handling? The study entitled: 'Alternative drives for port handling equipment' (Alternative Antriebe für Hafenumschlaggeräte (AAHa)), which was carried out by Ramboll and commissioned by NOW, takes stock of port handling equipment with alternative drives and provides an overview of their emissions-saving potential.
e-clearing.net and NOW GmbH simplify sharing of charging infrastructure data
Charging point operators (CPOs) will in future be in a position to make their static and dynamic data as well as their ad-hoc prices available on the Mobility Data Marketplace (MDM) in a straightforward manner – e-clearing.net GmbH and NOW GmbH have developed a service for converting e-mobility data into the European standard format DATEX II.
First Hyundai hydrogen commercial vehicles arrive in Germany
The first Hyundai XCIENT Fuel Cell hydrogen trucks for Germany have arrived in Bremerhaven. The first seven trucks are part of a total of 27 vehicles that are scheduled to be delivered to Germany in the coming weeks directly from the Hyundai plant in South Korea.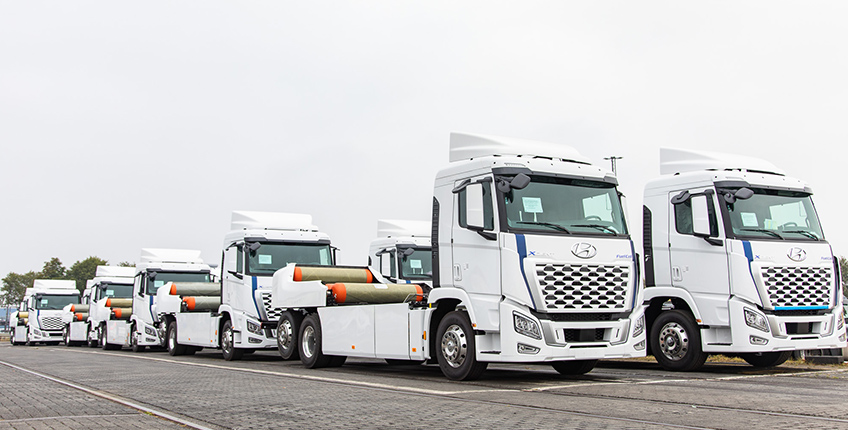 FAQs published for the second KsNI funding call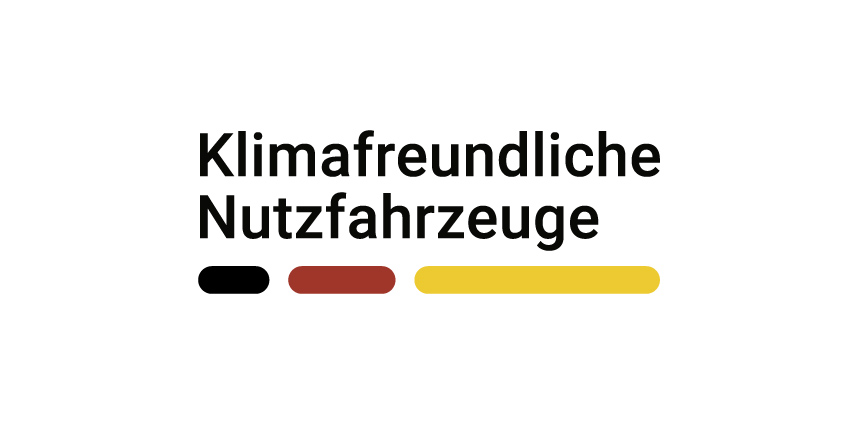 City of Warstein joins the National Competency Network for Sustainable Mobility
Many municipalities have had a variety of different experiences of sustainable mobility. In order to make this wealth of experience accessible, three years ago the Federal Ministry for Digital and Transport established the 'National Competency Network for Sustainable Mobility' (Nationale Kompetenznetzwerk für nachhaltige Mobilität) or NaKoMo. Information about sustainable mobility projects is assembled here, facilitating the exchange of various experiences. The city of Warstein has now joined the network.