302
Ergebnis (Sort by descending Date)
302
Result(s) (Sort by descending Date)
Baden-Württemberg enters 130 properties into the FlächenTOOL system for the expansion of charging infrastructure
To accelerate the expansion of charging infrastructure, the state of Baden-Württemberg is now using FlächenTOOL, produced by the National Centre for Charging Infrastructure, to list 130 federally- and state-owned parking areas along federal and state roads.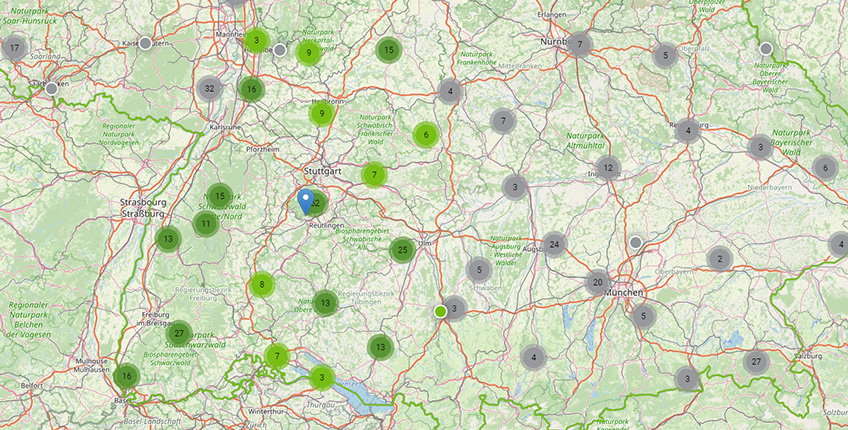 2nd BMDV conference on climate-friendly commercial vehicles opens in Berlin
Users are the focus
'Easy charging at the depot'– Guide published on setting up truck charging infrastructure at depots
The National Centre for Charging Infrastructure under the umbrella of NOW GmbH, has today published the guide entitled: 'Easy charging at the depot' on the occasion of the BMDV conference on climate-friendly commercial vehicles 2023. It provides basic information on setting up charging infrastructure for heavy battery-electric commercial vehicles at depots.
New 'LadeLernTOOL' course helps municipalities with charging infrastructure
The National Centre for Charging Infrastructure today launched the fourth course offered by their digital learning platform, LadeLernTOOL. The tool helps administrative staff acquire and develop the knowledge needed for managing and authorising the installation of local charging infrastructure.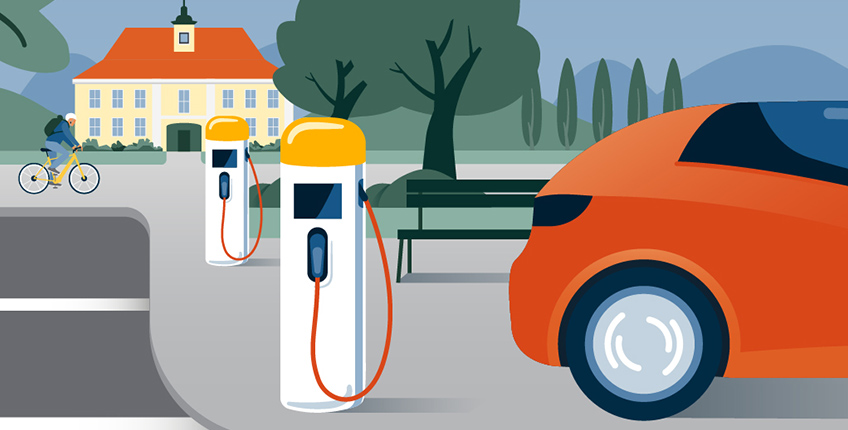 Expert exchange with Federal Minister Wissing
On 9 November 2023, Federal Minister for Digital and Transport, Dr. Volker Wissing, visited NOW GmbH, accompanied by his staff of experts. The purpose of the visit was to have an expert exchange with NOW management as well as heads of programmes about current issues, such as the market ramp-up of climate-friendly buses and commercial vehicles as well as the development of an initial high-capacity charging network for battery-operated trucks.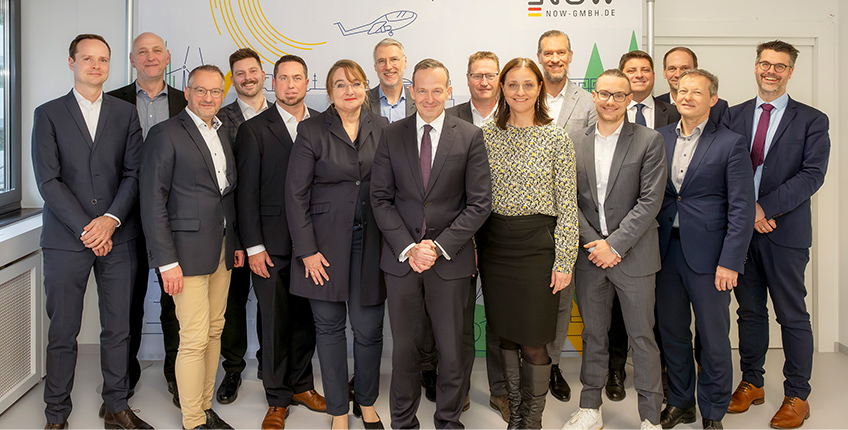 BMDV funds 13 new e-vehicles for Pankow district office in Berlin
Daniela Kluckert, Parliamentary State Secretary at the Federal Ministry for Digital and Transport (BMDV), has presented a funding notification in the amount of 225,737.10 euros to Pankow's District Mayor Dr Cordelia Koch. The district's goal is to procure 13 new e-vehicles and 13 charging infrastructure units.
Cologne Fire Brigade receives its first electric rescue vehicle
Federal Transport Minister and Cologne's City Director present vehicle
Zero Emission Shipping Symposium 2023 opens in Hamburg
BMDV announces National Action Plan for Climate-friendly Shipping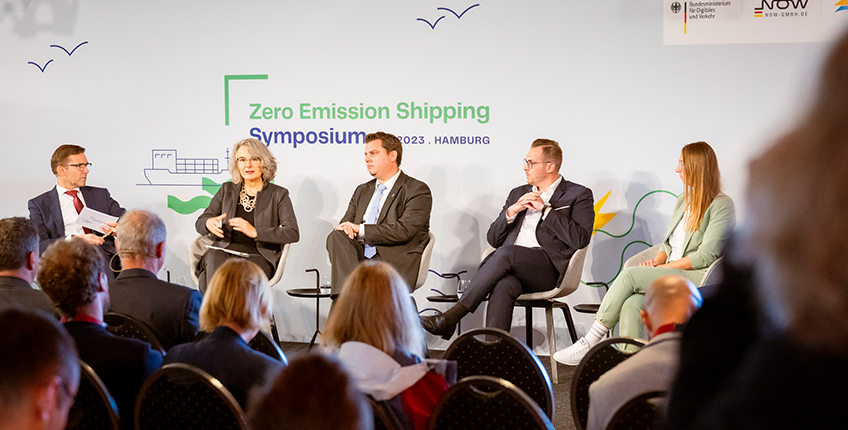 Electric waste collection vehicles handed over in Berlin: ALBA and Volvo strengthen cooperation for more climate protection
The environmental and recycling service provider ALBA is converting its commercial vehicle fleet to electric drive.