12
Ergebnis (Sort by descending Date)
12
Result(s) (Sort by descending Date)
Funding to reduce shipping emissions: apply now!
With the newly issued BordstromTech-II guideline for the reduction of shipping emissions in sea and inland waterway ports, the Federal Ministry for Digital and Transport (BMDV) is extending supporting measures aimed at the market activation of alternative technologies for environmentally-friendly onboard electricity and mobile shoreside power supply of seagoing and inland waterway vessels.
Securing critical infrastructure: Fuel cell cluster CPN calls for faster action
The Clean Power Net (CPN) industry network invited its members to participate in a user workshop at the Telekom Forum Bonn on Tuesday. The main focus of the members' and experts' meeting was the secure and climate-friendly power supply of critical infrastructure through the use of fuel cell technologies.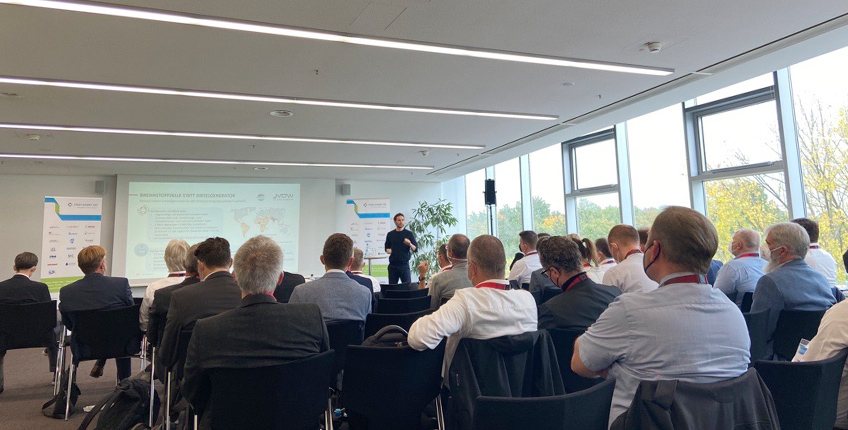 Bottom-up study by the Hydrogen Council on decarbonisation of the heating market closes research gap
Germany's National Hydrogen Council (NWR – Nationaler Wasserstoffrat) has commissioned the Fraunhofer Institutes for Solar Energy Systems (ISE) and Energy Economics and Energy Systems Technology (IEE) to conduct an analysis and evaluation of different decarbonisation paths for the heating market.
Clean Power Net (CPN) gains another industry heavyweight as partner with Bosch
New NOW Factsheet Series: "Stationary Fuel Cell Systems – Part 1: Application Field Mobile Telecommunications"
The new NOW factsheet series on stationary fuel cell systems starts with the topic of "mobile communications".
"Bordstromtech" funding guideline aimed at reducing ship emissions at seaports and inland ports
With immediate effect, the Federal Ministry of Transport and Digital Infrastructure (BMVI – Bundesministerium für Verkehr und digitale Infrastruktur) is providing investment funding to support both environmentally friendly on-board power systems for sea-going and inland waterway vessels as well as mobile shore power systems (containerised, rolling or floating) in sea and inland ports.

Fuel cell-based heating: Key technology for the heating transition on the road to success
In the climate protection programme 2030, the federal cabinet of Germany has focused more of its attention on the heating market. The federal government anticipates high CO2 savings in particular from the replacement of old heating systems, which it intends to provide financial incentives for in the future. At the "Hydrogen & Fuel Cell Innovation Forum" held on 29 October 2019 in Frankfurt, representatives from politics and industry discussed what contribution fuel cell heating can make to achieving a transition in heating more quickly.
KfW 433 programme: Number of fuel cells for household energy continues to rise
Funding is continuing for natural gas fuel cells used for the generation of heat and electricity in the household energy sector. According to an assessment by the Kreditanstalt für Wiederaufbau (KfW), 1,134 funding applications for the KfW "fuel cell grant" 433 programme were approved in the first quarter of 2019.
e4ships – Website pools information on fuel cells in maritime use
Fuel cell systems in maritime applications can make a valuable contribution to environmental and climate protection. This applies both to the supply of large ships with the power, heat and cooling for their accommodation requirements as well as to the complete power requirements of ships in smaller performance classes. In addition, this technology contributes to the future viability of the German shipping industry.