59
Ergebnis (Sort by descending Date)
59
Result(s) (Sort by descending Date)
3.4 million euro funding commitment for RePoSe e-fuel project
Research into sustainable PtL fuel production in the face of electricity fluctuations at Industriepark Höchst Frankfurt/Main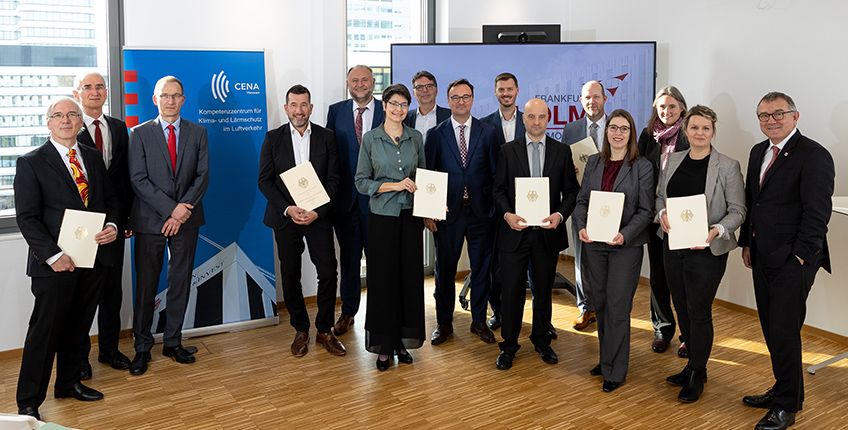 Securing critical infrastructure: Fuel cell cluster CPN calls for faster action
The Clean Power Net (CPN) industry network invited its members to participate in a user workshop at the Telekom Forum Bonn on Tuesday. The main focus of the members' and experts' meeting was the secure and climate-friendly power supply of critical infrastructure through the use of fuel cell technologies.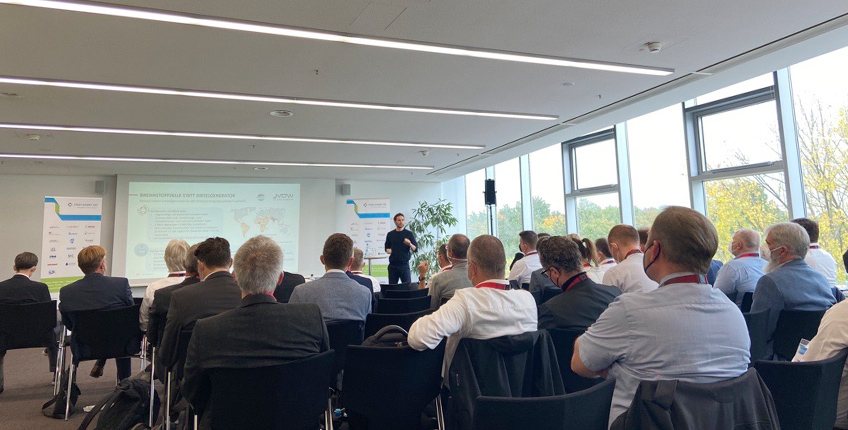 Guide to the Electric Mobility Act (EmoG): Practical tips for local implementation
Making electric mobility attractive: That is the goal of the Electric Mobility Act (EmoG – Elektromobilitätsgesetz). It enables municipalities to provide incentives for electric vehicles, such as free parking or special lanes. The new implementation guide by NOW GmbH gives a practical explanation on how municipalities can implement the instruments of the EmoG in a legally compliant manner.
Apply now: International innovation competition INNOspace Masters
The German Space Agency at the DLR (Deutsches Zentrum für Luft- und Raumfahrt – German Aerospace Center) is calling for submissions of innovative project ideas for "Sustainable, safe and efficient energy supply and mobility with a focus on the transfer of hydrogen technologies". The competition honours innovative ideas and concepts for the transfer of technologies, services and applications from aerospace to other sectors and vice versa.
2nd edition of the Atlas of Hydrogen Networks in Germany published
With its Atlas of Hydrogen Networks in Germany, NOW GmbH provides a comprehensive overview of all hydrogen networks in Germany. The publication is intended to support interested parties in their search for potential partners, both locally and nationally. The second edition of the atlas has now been extended to include many clusters and networks.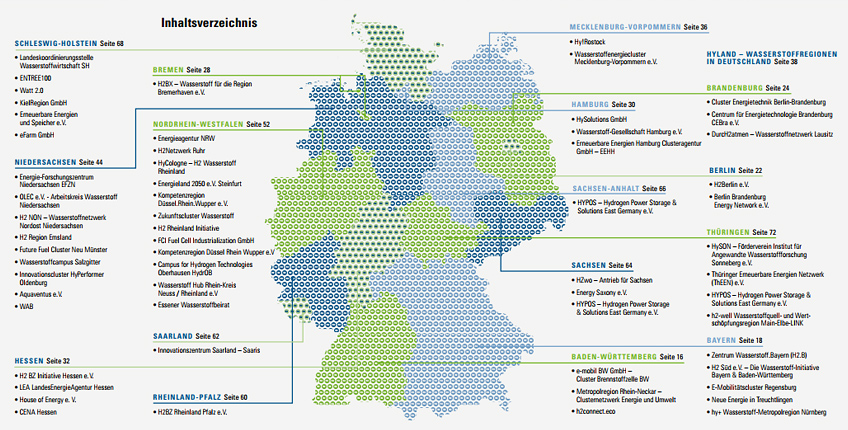 STAWAG launches innovation project: Green hydrogen for the Aachen region
Aachen energy supplier STAWAG is entering the field of hydrogen technology: an electrolyser is to be built at the Aachen Nord wind farm, which will generate green hydrogen from wind power. This can be stored and will power buses operated by the Aachen transport company, ASEAG.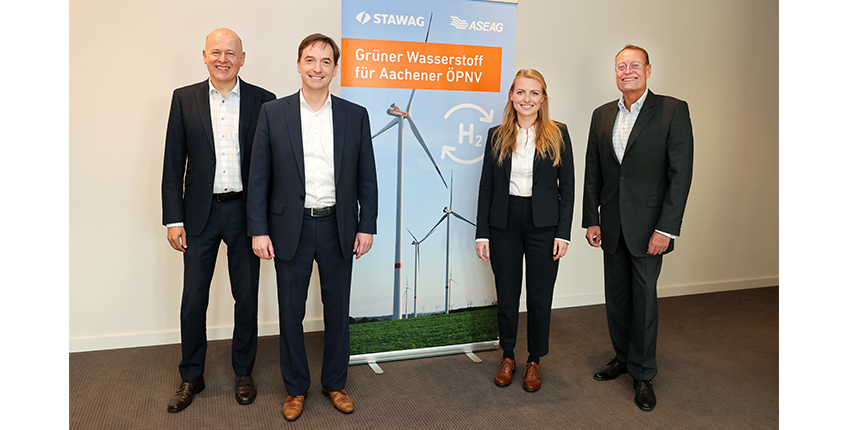 Fuel cells replacing diesel generators – The BMU's Environmental Technologies Export Initiative in a nutshell
Under the slogan "Initiate. Promote. Network.", NOW GmbH is using a short film to explain how the Federal Ministry for the Environment supports the development of decentralised and off-grid power supply using sustainable H2 technologies with the "Environmental Technologies Export Initiative" (EXI – Exportinitiative Umwelttechnologien) funding programme.
The future of Made in Germany: Positive interim assessment in implementation of the National Hydrogen Strategy
About a year after the adoption of the National Hydrogen Strategy, the federal cabinet today issued a report with a positive interim assessment of its implementation thus far. Green hydrogen is a central component of the success of the energy transition in Germany, but also for achieving national and global energy and climate goals.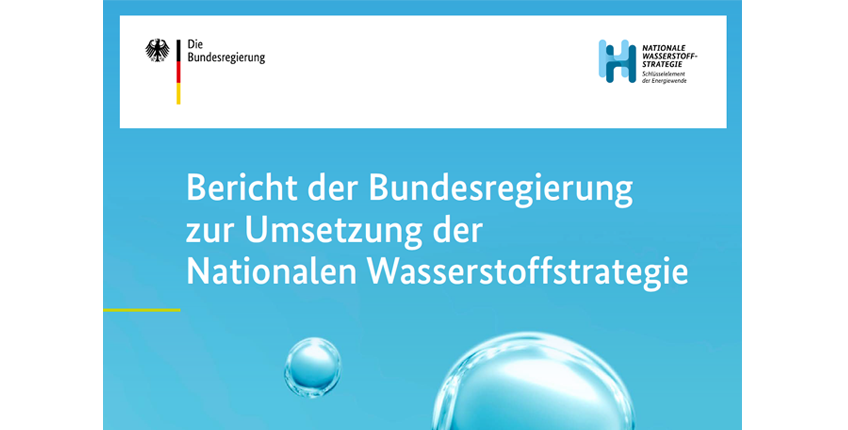 New boost for local hydrogen economy: HyLand launches second round with 30 new regions
The Federal Ministry of Transport and Digital Infrastructure (BMVI) announces a further 30 winners in the BMVI initiative: 'HyLand – Hydrogen regions in Germany', thus launching its second round.