484
Ergebnis (Sort by descending Date)
484
Result(s) (Sort by descending Date)
Export Initiative for Environmental Protection (EXI): International exchange on green hydrogen and fuel cell technologies in decentralized energy supply
On 30 November 2023 in Berlin, those implementing projects funded under the Export Initiative for Environmental Protection (EXI) of the Federal Ministry for the Environmental, Nature Conservation, Nuclear Safety and Consumer Protection (BMUV – Bundesministerium für Umweltschutz, Naturschutz, nukleare Sicherheit und Verbraucherschutz), met for the first time.
Hydrogen refuelling station for trucks officially opened in Magdeburg
At a ceremony attended by the Deputy Prime Minister and Minister for Science, Energy, Climate Protection and the Environment of the state of Saxony-Anhalt, Prof. Dr Armin Willingmann along with hydrogen filling station developer and operator H2 MOBILITY Deutschland as well as hydrogen investor H2 Green Power & Logistics, a new hydrogen filling station for trucks was opened on 22 November, 2023. This means that from now on, hydrogen trucks can also refuel in the state of Saxony-Anhalt's capital.
HyExperts project partners present an overview and highlight regional potential in south-east Lower Saxony
Which stakeholders are active in the field of hydrogen in south-east Lower Saxony? How do they work together? And where do the region's cities and districts stand when it comes to dealing with this key technology and the associated challenges? Answers to these and other questions were provided this week at the final event of the HyExperts "Hydrogen Region South-East Lower Saxony" funding project.
Innovative approaches towards sustainable mobility: HyExpert Passau on the way forward
The district of Passau is proud to present the results of the HyExperts feasibility study on the development of a hydrogen region. The 100-page study was presented to around 90 representatives from business and politics and highlights the region's enormous potential as a pioneer in hydrogen technology.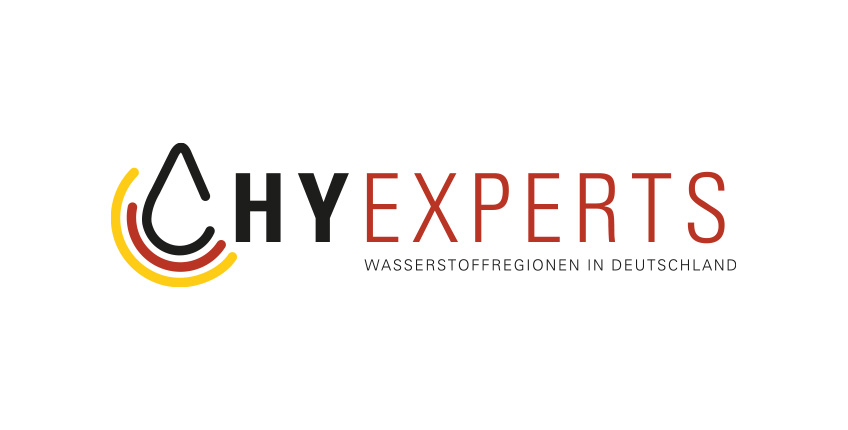 Third e4ports symposium brings together stakeholders for climate-neutral ports
The e4ports network, coordinated by NOW GmbH, seeks to support the development of a climate-neutral energy system in ports.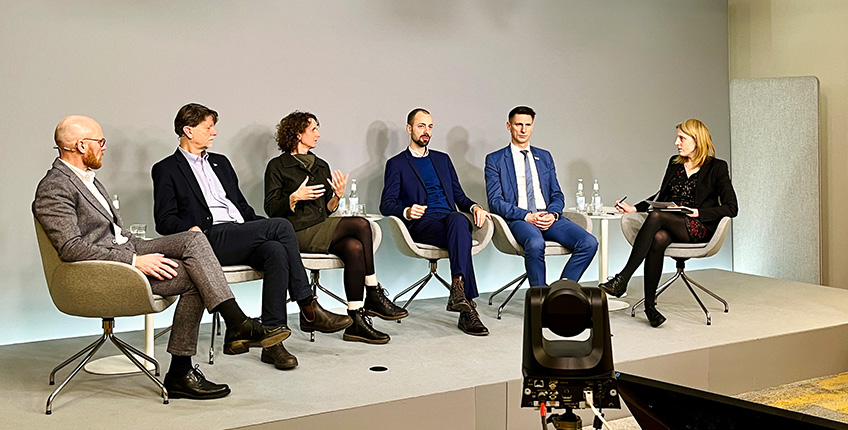 2nd BMDV conference on climate-friendly commercial vehicles opens in Berlin
Users are the focus
STILL launches first production line for fuel cell systems at Hamburg plant
Starting today, the first fuel cell systems to be produced in Hamburg are coming fresh from the production line. At an opening event, intralogistics specialist STILL launched Hamburg's first production line for 24-volt fuel cell systems. That makes STILL the first original equipment manufacturer in Europe to offer its own fuel cell system –an advance for the intralogistics sector as well as for Hamburg as an innovation hub.
Expert exchange with Federal Minister Wissing
On 9 November 2023, Federal Minister for Digital and Transport, Dr. Volker Wissing, visited NOW GmbH, accompanied by his staff of experts. The purpose of the visit was to have an expert exchange with NOW management as well as heads of programmes about current issues, such as the market ramp-up of climate-friendly buses and commercial vehicles as well as the development of an initial high-capacity charging network for battery-operated trucks.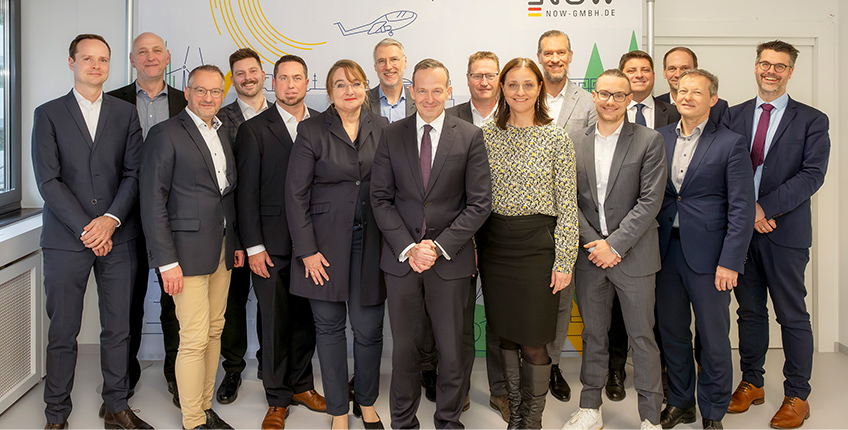 Bund der Wasserstoffregionen (BdWR – National Hydrogen Regions Association) takes up work: Successful first plenary session to promote the regional hydrogen economy
The Bund der Wasserstoffregionen (BdWR – National Hydrogen Regions Association) got off to a successful start on 24 October 2023 with its first plenary meeting. The event brought together 19 hydrogen regions from all over Germany together with the organisations NOW, VKU and DVGW to discuss the most pressing issues in the context of the regional hydrogen economy.