387
Ergebnis (Sort by descending Date)
387
Result(s) (Sort by descending Date)
Hy-NATuRe – Green hydrogen in Reutlingen and Tübingen districts continues to gain momentum
The districts of Tübingen and Reutlingen are together advancing the issue of green hydrogen with the 'Hy-NATuRe' project (Hydrogen – Neckar-Alb-Tuebingen-Reutlingen). Hydrogen stakeholders from the region assembled at the launch event on Tuesday, 27 September 2022 in Motorworld Metzingen.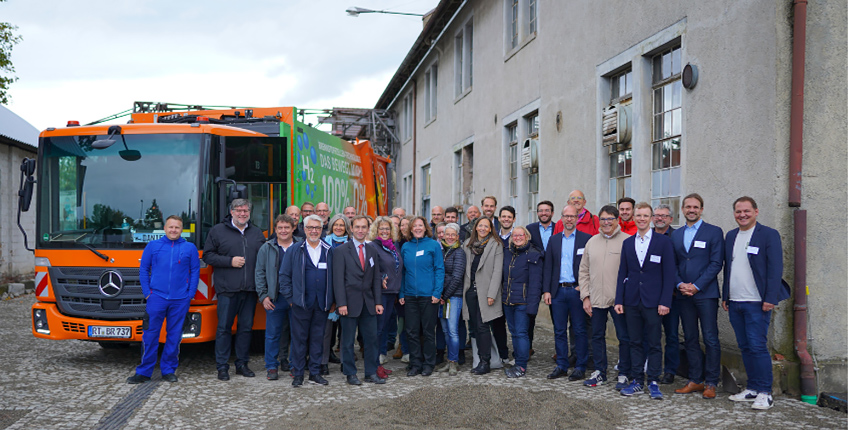 Hydrogen in intralogistics – industry pioneers meet in Leipzig
The meeting of the industry network, Clean Intralogistics Net (CIN), with over 100 participants from logistics, intralogistics, airports and suppliers in the fields of hydrogen and fuel cells, has demonstrated that the variety of fuel cell system providers is increasing, but that funding continues to be necessary.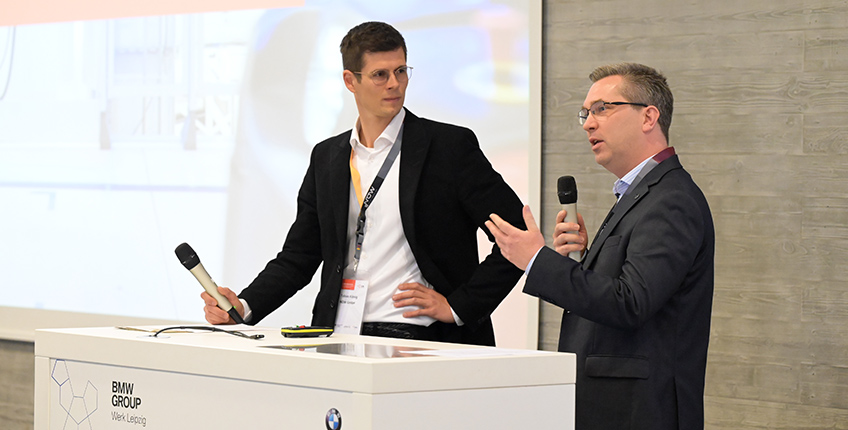 Ensuring sustainable energy supply in the district with hydrogen
Stakeholder network for the 'HyStarter' project provides information on the current state of play.
BMDV supports ramp-up of climate-friendly road freight transport
In a summary of the first funding call on the guideline for funding commercial vehicles with alternative, climate-protecting drives and the associated refuelling and charging infrastructure (KsNI), the Federal Ministry for Digital and Transport (BMDV) is publishing figures on approved vehicles, charging infrastructure and feasibility studies.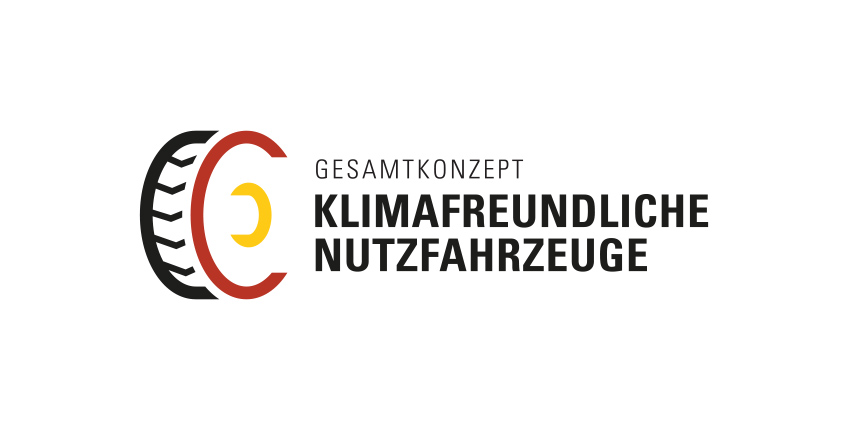 Hydrogen projects go forward – BMDV funds electrolysers in Wunsiedel and Pfeffenhausen
With the commissioning of an electrolyser in Wunsiedel in the Fichtel mountains, and the turning of the sod for an electrolyser in Pfeffenhausen as part of the HyPerformer region HyBayern, the Federal Ministry for Digital and Transport (BMDV) is funding two pioneering projects for the regional production of green hydrogen.
H2.0 conference – 'Green hydrogen economy in the regions'
Under the patronage of Tobias Goldschmidt (Minister for Energy Transition, Climate Protection, Environment and Nature for the state of Landes Schleswig-Holstein), the H2.0 conference entitled 'Green hydrogen economy in the regions' is being held for the fifth time today, 14.09.22 in Husum. It addresses the current state of play, funding and best practice examples.
Fraunhofer Institute receives 80 million euros for fuel cell production
The Federal Ministry for Digital and Transport (BMDV) is supporting the ramp-up of fuel cell production for heavy-duty transport in Germany. Today in Berlin, Federal Minister Dr. Volker Wissing presented a consortium of 19 Fraunhofer institutes with a subsidy note of over 80 million euros for the project entitled: 'H2GO – National Action Plan for Fuel Cell Production'. The project will be financed from the 'Automotive Industry Future Fund'.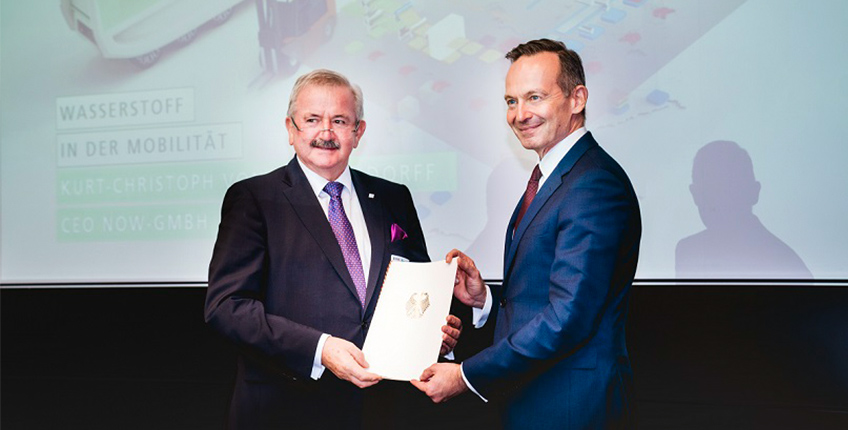 Annual conference of Environmental Protection Export Initiative
German environmental technologies are an important building block for advancing environmental protection worldwide. But how can green tech applications have an even greater impact in the future? That is what participants were discussing last week in Berlin at the annual conference of the Environmental Protection Export Initiative (EXI). About 150 representatives from industry, research and development, non-governmental organisations as well as various federal ministries were in attendance.
Mobile shore power: Study provides assistance for evaluation of potential in German ports
Commissioned by NOW, the study entitled: 'Mobile shore power – technological possibilities and prerequisites' (Mobile Landstromversorgung – Technologische Möglichkeiten und Voraussetzungen (MoLa)), conducted by consultancies Hanseatic Transport Consultancy and MKO Marine Consulting, evaluates technological possibilities as well as prerequisites for the use of mobile shore power solutions in German ports. It should aid ports in switching to this climate-friendly technology option.