422
Ergebnis (Sort by descending Date)
422
Result(s) (Sort by descending Date)
Two fuel cell vehicles to begin operation for emission-free waste disposal in the Böblingen district
Two fuel cell waste disposal vehicles added to the fleet of Böblingen waste management company
Hünfeld-Michelsrombach – Wind park generates green hydrogen for transport
ABO Wind is connecting a wind park with the manufacture and use of green hydrogen: the Federal Ministry for Digital and Transport is supporting the Hünfeld-Michelsrombach project under the National Innovation Programme for Hydrogen and Fuel Cell Technology in the amount of approximately twelve million euros. The funding guideline is coordinated by NOW GmbH and implemented by Project Manager Jülich (PtJ).
Hydrogen refuelling station opens in Tempelhofer Weg
The hydrogen refuelling station from H2 MOBILITY Deutschland at the Shell station in Tempelhofer Weg 102 in Berlin was opened today, attended by Federal Transport Minister Volker Wissing. From now on, fuel cell trucks, waste collection vehicles as well as cars and light commercial vehicles can be refuelled with hydrogen (H2) here.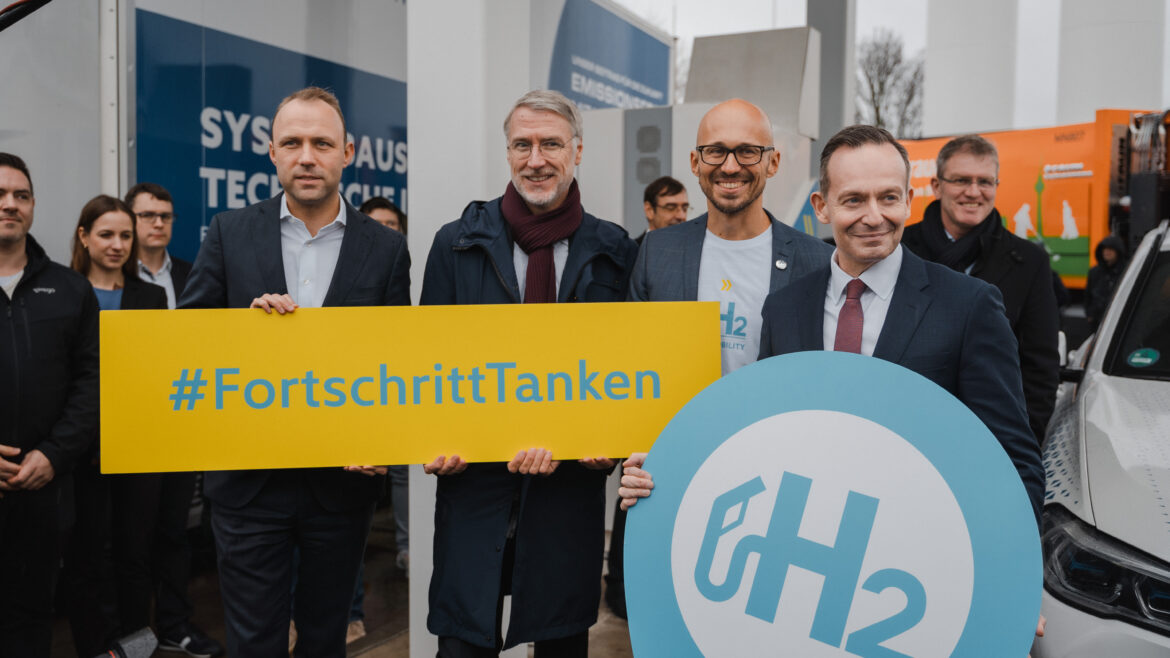 Funding to reduce shipping emissions: apply now!
With the newly issued BordstromTech-II guideline for the reduction of shipping emissions in sea and inland waterway ports, the Federal Ministry for Digital and Transport (BMDV) is extending supporting measures aimed at the market activation of alternative technologies for environmentally-friendly onboard electricity and mobile shoreside power supply of seagoing and inland waterway vessels.
BMDV supports concepts for switching to clean buses
Funding call for feasibility studies launched
Third edition of the Atlas of Hydrogen Networks in Germany now available
To provide a general overview of all hydrogen networks in Germany, NOW GmbH has compiled the Atlas of Hydrogen Networks in Germany ("Atlas der Wasserstoff-Netzwerke in Deutschland"), a publication designed to support interested parties in their search for potential partners, both locally and nationally. The atlas has now been published in its third edition and expanded to include further networks.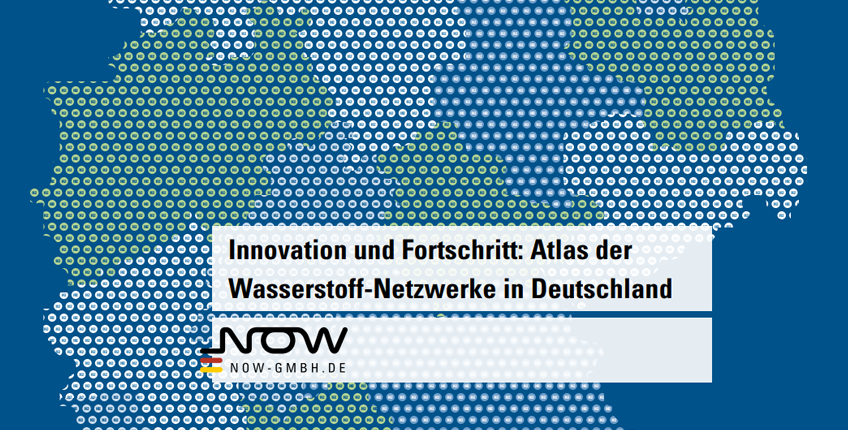 Funding call for electrolysis plants to be published end of January 2023
Together with NOW GmbH and the Project Management Organisation Jülich, the Federal Ministry of Digital and Transport (BMDV) is preparing a funding call for the production of hydrogen for the transport sector.
Funding support for climate-friendly commercial vehicles to be extended until 2026
Good news from Europe: The "KsNI" guideline for funding commercial vehicles with alternative, climate-protecting drives and the associated refuelling and charging infrastructure (KsNI – "Richtlinie über die Förderung von Nutzfahrzeugen mit alternativen, klimaschonenden Antrieben und dazugehörigen Tank- und Ladeinfrastruktur") of the Federal Ministry of Digital and Transport (BMDV) can be continued on a larger scale following renewed approval by the European Commission.
Clean tech startup Cryomotive opens hydrogen refuelling development centre in Pfeffenhausen and receives funding notification for the joint CryoTRUCK project
Hydrogen clean mobility startup Cryomotive opens its hydrogen refuelling development centre in Pfeffenhausen, Lower Bavaria, near the planned National Hydrogen Innovation and Technology Centre South (ITZ Süd – Wasserstoff Innovations- und Technologiezentrum Süd). In Pfeffenhausen, Cryomotive is now developing, manufacturing and assembling the first prototypes for CRYOGAS hydrogen refuelling systems for heavy-duty commercial vehicles and other mobility applications with high energy requirements.