428
Ergebnis (Sort by descending Date)
428
Result(s) (Sort by descending Date)
Allane Mobility Group receives record funding to market hydrogen car Hyundai NEXO
Allane Mobility Group receives up to EUR 11.4 million from the German government to promote sustainable mobility and the marketing of up to 800 new Hyundai NEXO with environmentally friendly hydrogen drive to leasing customers as part of a cooperation with Hyundai.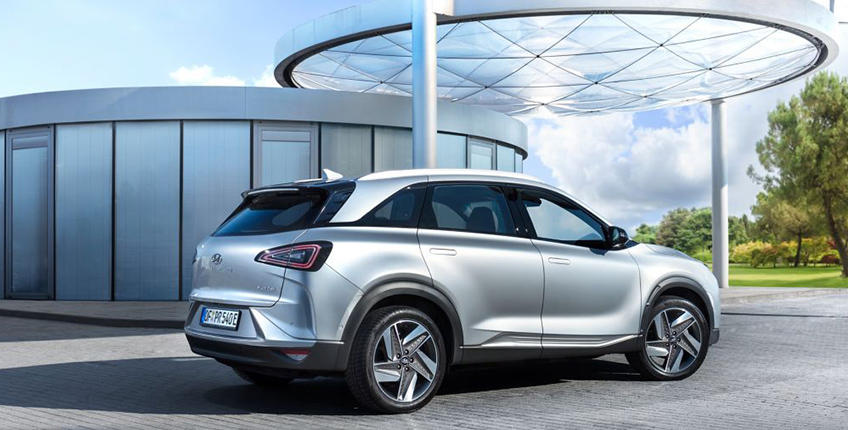 Climate-friendly commercial vehicles: NOW identifies action required for building up charging infrastructure
With the conclusion of the task force: 'Backcasting – charging infrastructure for heavy-duty commercial vehicles', the BMDV, NOW and the National Centre for Charging Infrastructure have established a 'to-do' inventory for the development of public charging infrastructure for heavy-duty commercial vehicles used in long-distance transport.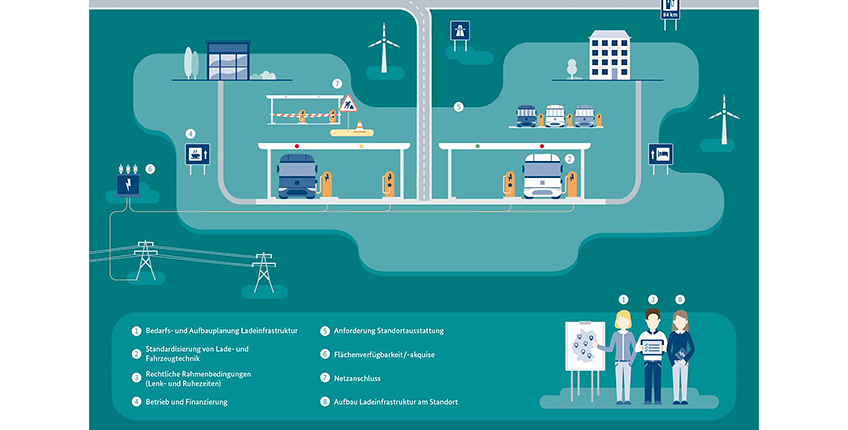 Market test results on BMDV funding of electricity-based kerosene available
With the successful completion of a market test on structuring funding design, the Federal Ministry for Digital and Transport (BMDV – Bundesministerium für Digitales und Verkehr) is paving the way for the market ramp-up of electricity-based liquid fuels (power-to-liquid, PtL).
EM funding balance 2021: BMDV
invests in over 1,000 e-vehicles and around 250 charging points
The Federal Ministry for Digital and Transport (BMDV – Bundesministerium für Digitales und Verkehr) is investing another 20 million euros for the procurement of vehicles and development of charging infrastructure under the Electric Mobility Funding Guideline. A total of 86 projects will be approved, 36 of which will be proposed by municipalities and 50 by companies. The BMDV is supporting the procurement of more than 1,000 vehicles and almost 250 charging points under the Electric Mobility Funding Guideline. The guideline is coordinated by NOW GmbH and implemented by Project Management Jülich (PtJ).
Number of electric cars doubles: KBA report published in December 2021
In 2021, the number of electric cars in Germany more than doubled: there are currently around 1.2 million e-cars registered in Germany. 355,961 battery-electric and 325,449 plug-in electric cars were newly registered in 2021 - more e-cars than ever before. And this is in a year in which a quarter fewer cars were registered overall than in the previous year.
Apply now: International innovation competition INNOspace Masters
The German Space Agency at the DLR (Deutsches Zentrum für Luft- und Raumfahrt – German Aerospace Center) is calling for submissions of innovative project ideas for "Sustainable, safe and efficient energy supply and mobility with a focus on the transfer of hydrogen technologies". The competition honours innovative ideas and concepts for the transfer of technologies, services and applications from aerospace to other sectors and vice versa.
200 fast-charging locations along Germany's federal motorways: Second part of the tender for the Deutschlandnetz underway
The latest tender for 200 fast-charging locations of the Deutschlandnetz at unmanned rest areas along Germany's motorways was kicked off on 20 December 2021. The tender is being conducted by the federal motorway company, Autobahn GmbH. It represents the second partial tender of the Deutschlandnetz – the BMDV already commenced the tendering procedure for 900 fast-charging locations nationwide at transport hubs in both urban and rural areas on 1 October 2021.
Local Electric Mobility: Information service programme of the Federal Ministry of Transport goes on winter break
Despite the difficult circumstances brought about by the pandemic, the Electric Mobility Roadshow of the Federal Ministry of Digital Affairs and Transport (BMDV) made stops in thirteen cities and municipalities throughout Germany in 2021. Information on climate-friendly electric mobility suitable for everyday use was shared by the information stand team on location at all the stops. Since 2014, the Electric Mobility Roadshow has visited more than 130 municipalities.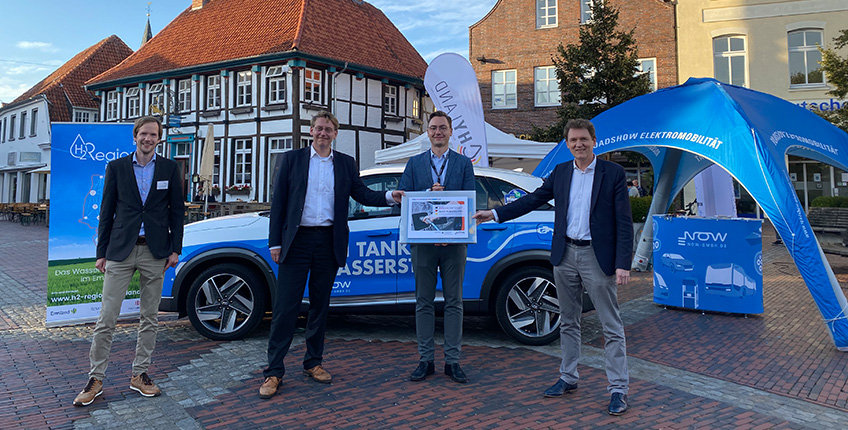 2nd edition of the Atlas of Hydrogen Networks in Germany published
With its Atlas of Hydrogen Networks in Germany, NOW GmbH provides a comprehensive overview of all hydrogen networks in Germany. The publication is intended to support interested parties in their search for potential partners, both locally and nationally. The second edition of the atlas has now been extended to include many clusters and networks.