358
Ergebnis (Sort by descending Date)
358
Result(s) (Sort by descending Date)
Fast charging at the rest area of tomorrow: P-WC pilot facility 'Ostseeblick' officially opened
With the redesigned P-WC (parking and toilets) facility, 'Ostseeblick', on the A1 near Heilighafen, Autobahn GmbH is testing how unmanaged rest areas along the motorways can be designed in a more user-friendly, sustainable and service-oriented way nationwide, including fast-charging points for electric cars.
Funding programme for private charging stations to be topped up by a further 300 million euros
The Federal Ministry of Transport and Digital Infrastructure's successful funding scheme to support the installation of private charging stations for electric cars at residential buildings will be expanded by a further 300 million euros and extended once more.
At a glance: NaKoMo workshop – "Pedestrian traffic finds its place"
Pedestrian traffic is free, environmentally-friendly and everywhere, which is why walking is receiving more and more attention in climate-friendly mobility. But what is missing? Space for all those who would like to walk.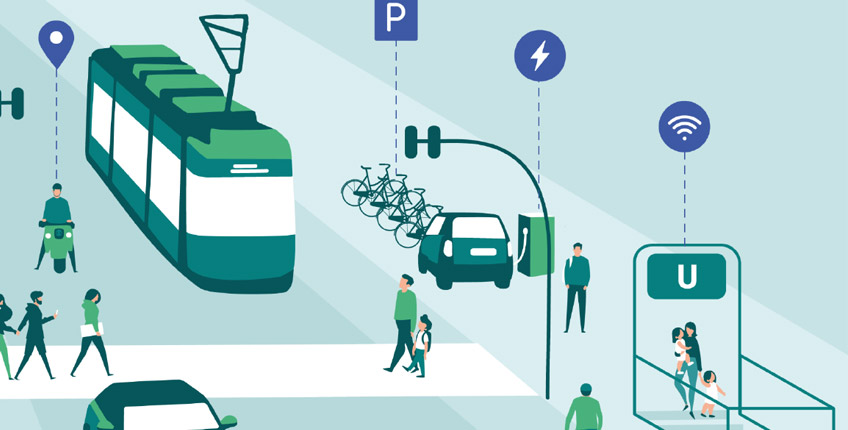 At a glance: NaKoMo workshop – "What will drive us in the future?"
According to the Climate Action Plan, CO2 emissions in the transport area must be reduced by 40 to 42 per cent by 2050 compared to 1990 levels. This can only be achieved by switching to CO2-free fuels. But which fuel is suited to which purpose? What do cities and districts have to consider if they want to convert their fleets? Who will help them to do it?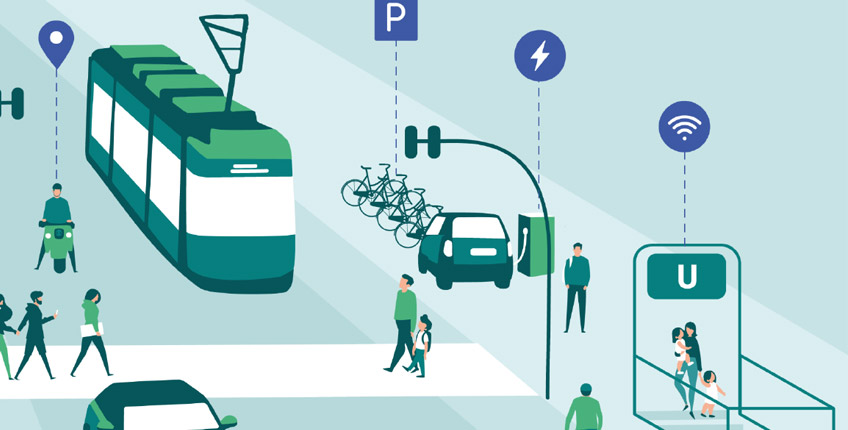 Freiburg: Two fuel cell vehicles for the ASF fleet
Freiburg's waste management authority is focusing on the use of electric mobility in the conversion of its vehicle fleet and will now also introduce the use of hydrogen technology.
Sustainable vehicles for municipal waste management in the Burgenland district
Funding approval notice received for the procurement of 4 waste collection vehicles with fuel cell technology
National Hydrogen Council hands over action plan to federal government: Detailed recommendations for action for the next legislative period
To achieve its climate policy goals, Germany must quickly take ambitious steps to ramp up the hydrogen economy. The "Hydrogen Action Plan Germany 2021 – 2025" ("Wasserstoff Aktionsplan Deutschland 2021 – 2025") contains 80 proposals from the National Hydrogen Council (NWR – Nationaler Wasserstoffrat) for the next federal government. The 26 experts of the body advising the Federal Government handed over the Action Plan to the Head of the Chancellor's Office, Prof. Helge Braun, today.
BMVI provides funding to support the procurement of fuel cell cars for fleets
The Federal Ministry of Transport and Digital Infrastructure (BMVI – Bundesministerium für Verkehr und digitale Infrastruktur) is providing funding to support the procurement of climate-friendly fuel cell passenger cars in fleets. Another call for funding is now being made within the scope of the National Innovation Programme Hydrogen and Fuel Cell Technology (NIP 2). A total of up to 15 million euros is being made available for this purpose.
Funding for fuel cell drives at the Stuttgart waste management authority
The Stuttgart waste management authority (AWS – Abfallwirtschaft Stuttgart) will in future also procure waste collection vehicles and sweepers powered by fuel cells. This is being undertaken against the background of the changeover of the vehicle fleet to alternative drive systems.