589
Ergebnis (Sort by descending Date)
589
Result(s) (Sort by descending Date)
ALDI Nord expands fleet with ten electric trucks
Ten Volvo FM Electric e-trucks are now part of the ALDI North truck fleet.
Pioneers: Companies with climate-friendly commercial vehicle fleets introduce themselves
In a new website section at: klimafreundliche-nutzfahrzeuge.de (climate-friendly commercial vehicles), NOW presents companies that have already taken initial steps in converting their commercial vehicle fleets to climate-friendly drives.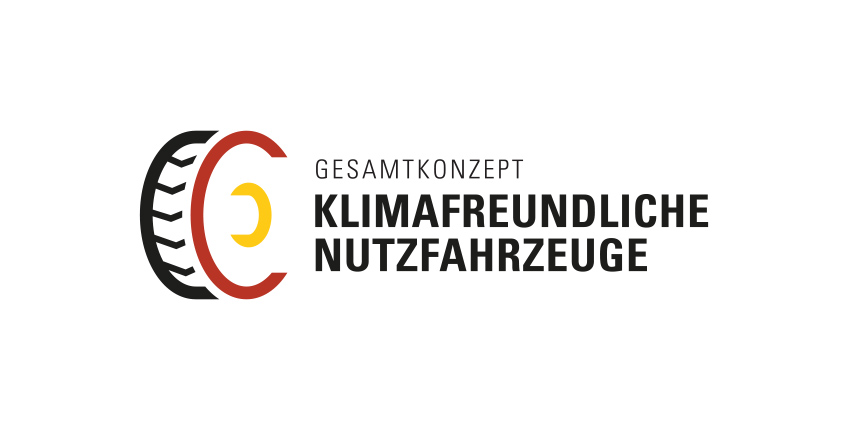 Large-scale test facility at TU Freiberg supplies 15,000 litres of synthetic fuel
The DeCarTrans project is further developing a process for producing synthetic fuel from methanol for the transport sector.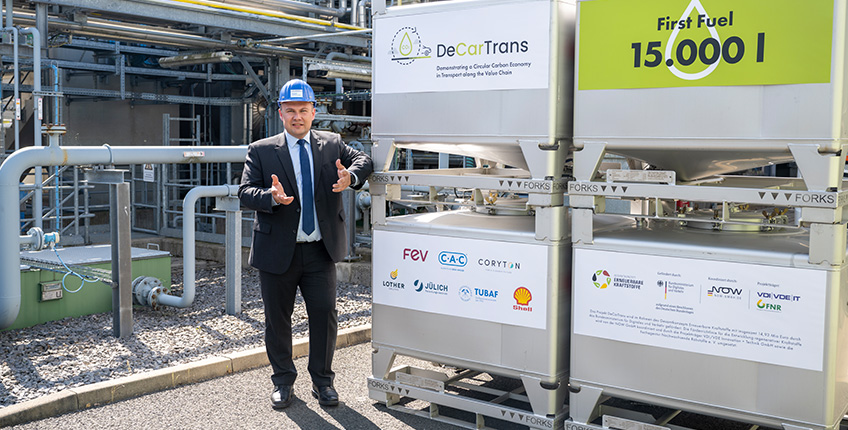 Innovative charging technology for the transport transition: 'eMobiGrid' project relies on local direct current grids
The spread of electric mobility poses new challenges for infrastructure: stations for recharging vehicle batteries must be optimally integrated into the existing local stationary energy grid. An overarching charging concept is needed for different types of vehicles.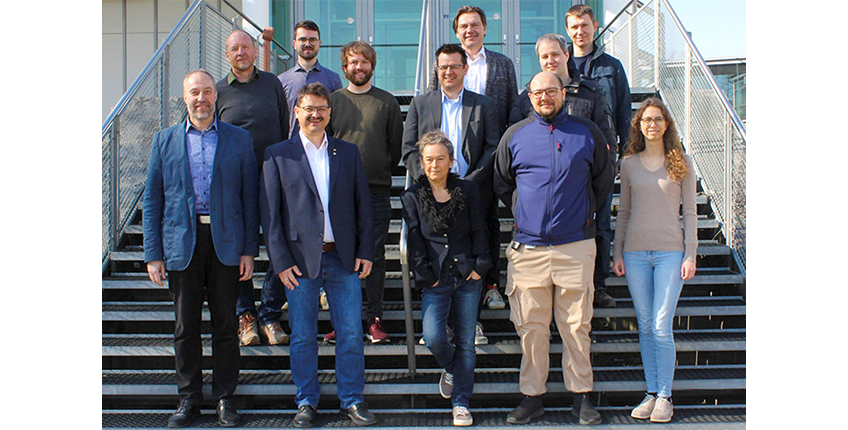 New funding call: 60 million euros for digital mobility solutions
The Federal Ministry for Digital and Transport (BMDV) is launching a new 60 million euro funding call for the programme entitled: 'Digitalisation of municipal transport systems' (DkV). Funding is available for the collection and processing of mobility data, better traffic management, digital routing and ticketing as well as real-time passenger information, mobility platforms, on-demand and sharing services as well as city logistics.
BMDV invests more than one billion euros for climate-friendly trucks
Interest in funding provided by the Federal Ministry for Digital and Transport (BMDV – Bundesministerium für Digitales und Verkehr) for climate-friendly commercial vehicles has risen considerably. The number of applications for funding support has more than quadrupled in the current call.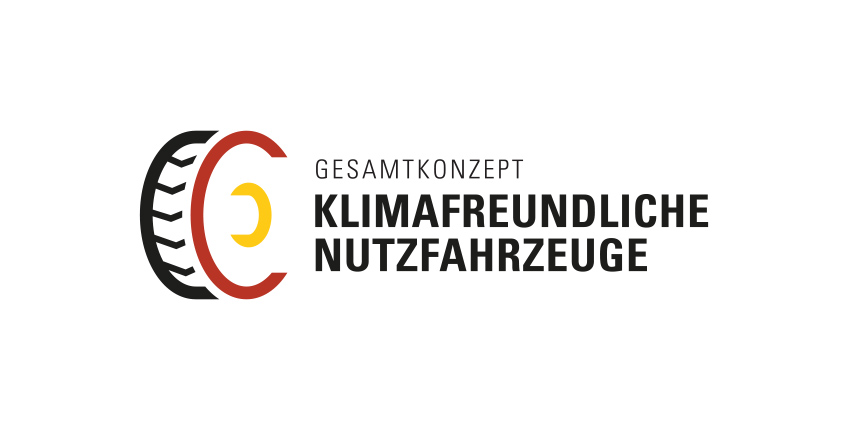 Linde MH produces green hydrogen at the Aschaffenburg plant for in-house material flow
With their own infrastructure, Linde Material Handling (MH) is now producing green hydrogen, using it to supply energy to 21 fuel cell forklifts of the plant's fleet.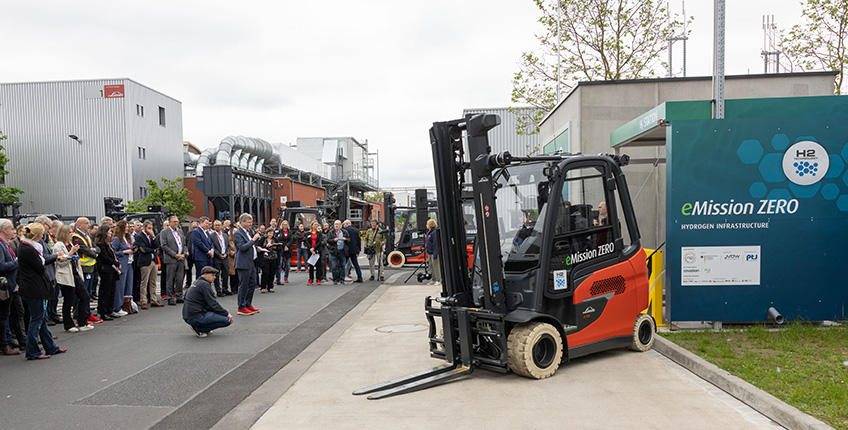 HyStarter Soest District project presents results
The results of the HyStarter project have now been presented to around 100 guests at the Soest town hall. Almost 30 stakeholders participated in the project, culminating in a joint 2030 vision for the ramp-up of the hydrogen economy in the Soest district. Climate-neutral production in industry as well as logistics and transport are at its focus.
Most waste trucks electrically-powered in Frankfurt am Main
Frankfurt waste disposal company adds 10 waste trucks to their fleet at once.