108
Ergebnis (Sort by descending Date)
108
Result(s) (Sort by descending Date)
KVB, RheinEnergie and Ford put innovative charging infrastructure into operation with the MuLI project
Cologne's public transport company KVB (Kölner Verkehrs-Betriebe), RheinEnergie and Ford have officially put the innovative charging infrastructure of the MuLI project into operation in Bocklemünd. The MuLI project – Multimodal Charging Module Integration (Multimodale Lademodul-Integration) – harnesses, for example, the braking energy of the city's rail system to charge the KVB's battery-powered buses and, at the same time, vehicles with electric drives.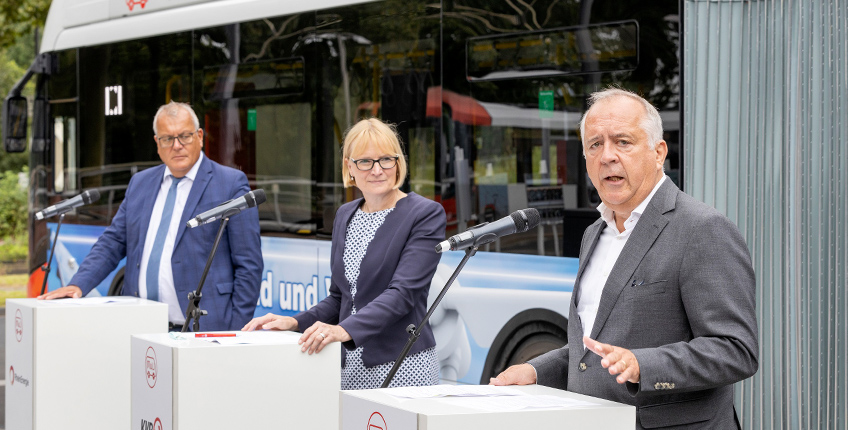 Düren city administration embraces electric mobility
The city administration of Düren will rely on emission-free vehicles in the future and has converted its vehicle fleet to electric mobility. A total of 22 "purely" electric vehicles from different manufacturers were put out to tender and purchased throughout Europe.
One million electric vehicles on German roads for the first time – more than half are purely battery-powered
According to the German Federal Motor Transport Authority (Kraftfahrtbundesamt), approximately 57,000 electric vehicles were newly registered in Germany in July. With these new registrations, German industry and the federal government have reached their mutual goal of bringing one million electrically powered vehicles onto Germany's roads [1]. More than half of these are purely electric vehicles, the remainder are plug-in hybrids and fuel cell vehicles. Germany is thus living up to its claim to become the leading provider and lead market for this key mobility technology.
New funding call for research and development projects soon to be published
The Federal Ministry of Transport and Digital Infrastructure is again supporting research and development projects that support the market ramp-up of electric vehicles and innovative concepts for climate-friendly mobility.
Successful start for the BMVI's new Electric Mobility Funding Guideline
The new Electric Mobility Funding Guideline of the Federal Ministry of Transport and Digital Infrastructure (BMVI – Bundesministerium für Verkehr und digitale Infrastruktur), published at the end of 2020, has got off to a successful start with three funding calls so far in the areas of research and development; procurement of vehicles including the associated charging infrastructure; and electric mobility concepts.
No charging, no driving: "Wirkkette Laden" ("Process Chain of Charging") project analyses sources of malfunction at charging of electric vehicles
As sales of electric cars increase, so too does the range of products, functions, services and business models that are related to charging. The challenge: Numerous market participants, such as those operating the charging stations, mobility service providers, component manufacturers as well as back-end and network operators, must work together to establish a smoothly functioning chain of activities so that vehicles can be reliably charged. But this does not succeed in all instances. In 10 to 15 percent of cases, a vehicle that has arrived at a charging point cannot be charged there.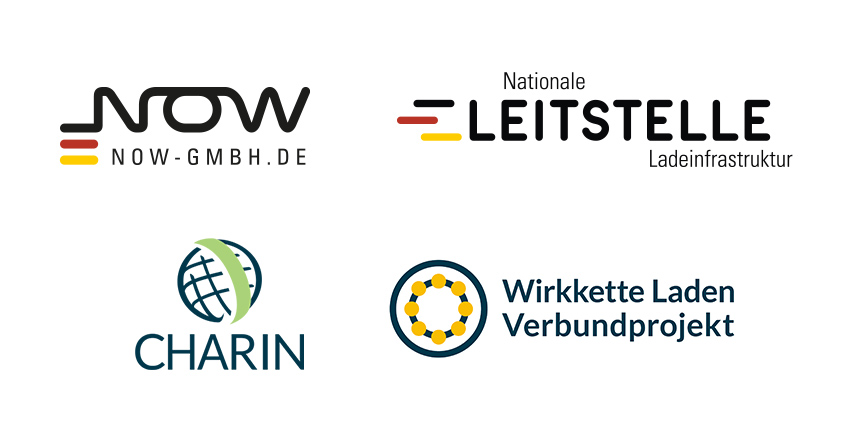 New: The Electric Mobility Regulation Map from NOW GmbH
NOW GmbH's Electric Mobility Regulation Map presents the core strategies, laws and regulations at European, federal, state and municipal levels relating to the field of electric mobility.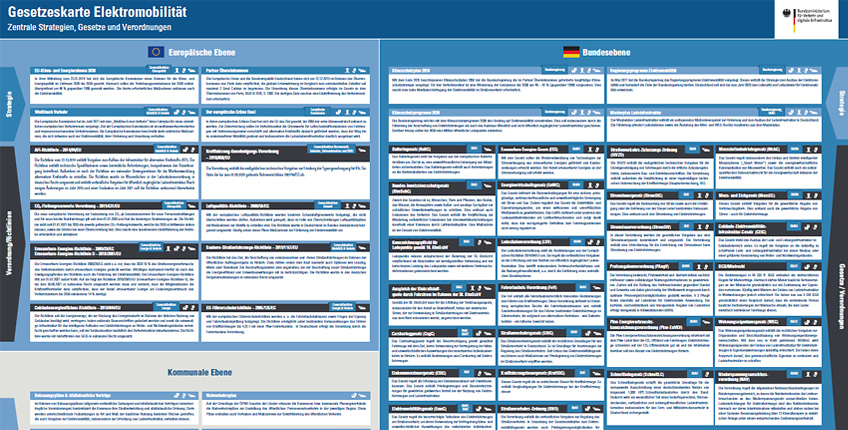 New company vehicles with electric drives for the Monsheim district council
The Monsheim district council has purchased two VW ID.3 Pro Life electric vehicles for its field staff.
i-rEzEPT vehicle to grid project impresses with first interim results
The "i-rEzEPT" project for the integration of electric vehicles into public and private electricity grids is delivering impressive interim results. For about a year, the project participants have been using a Nissan LEAF not only to meet their mobility needs, but also to use the electric car as a temporary storage unit for the electricity they generate themselves via a photovoltaic system.