142
Ergebnis (Sort by descending Date)
142
Result(s) (Sort by descending Date)
Emission-free rail transport with overhead line and battery: BEMU project presents final report
BEMU stands for Battery Electrical Multiple Unit. From 2016 to 2023, the BEMU research consortium, comprised of Alstom Transportation Germany GmbH and the Technical University of Berlin, worked on converting a conventional electric multiple unit train into a battery multiple unit train and testing it in everyday operation.
BMDV funds 13 new e-vehicles for Pankow district office in Berlin
Daniela Kluckert, Parliamentary State Secretary at the Federal Ministry for Digital and Transport (BMDV), has presented a funding notification in the amount of 225,737.10 euros to Pankow's District Mayor Dr Cordelia Koch. The district's goal is to procure 13 new e-vehicles and 13 charging infrastructure units.
BMDV funds car sharing company Miles Mobility with almost 1 million euros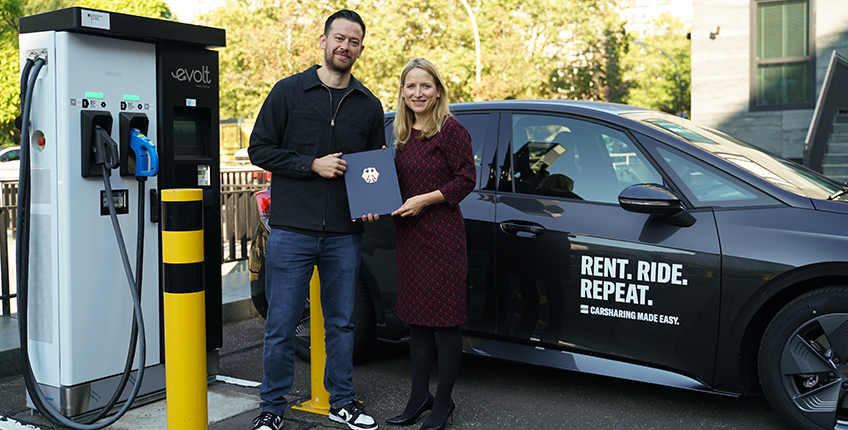 2 million euros funding for trolley buses of the future
Oliver Luksic, Parliamentary State Secretary at the Federal Ministry for Digital and Transport, today presented funding approval of over 2 million euros to the LibroDuct AAO consortium. The research team is working on battery-powered trolley buses that connect and disconnect from overhead cables fully automatically during operation and thus can be used in route sections without any overhead lines.
The path to a zero-emission fleet: BMDV funds an additional 33 e-cars for Munich airport
The entire Munich airport fleet is to become emission-free by 2030. The Federal Ministry for Digital and Transport (BMDV) is supporting this project with a total of around 27 million euros. The latest additions are 33 vehicles and 17 AC charging stations. The BMDV is funding the investment in the amount of 225,716 euros.
Research today for e-mobility of tomorrow: BMDV-funded research projects at a glance
On behalf of the Federal Ministry for Transport, NOW supports project networks that research innovative solutions in the e-mobility field. In the 'Innovations for electric mobility' publication, we present ongoing and completed projects. We explain what is being researched, show practice-relevant results and findings, thereby casting an eye into the future of mobility.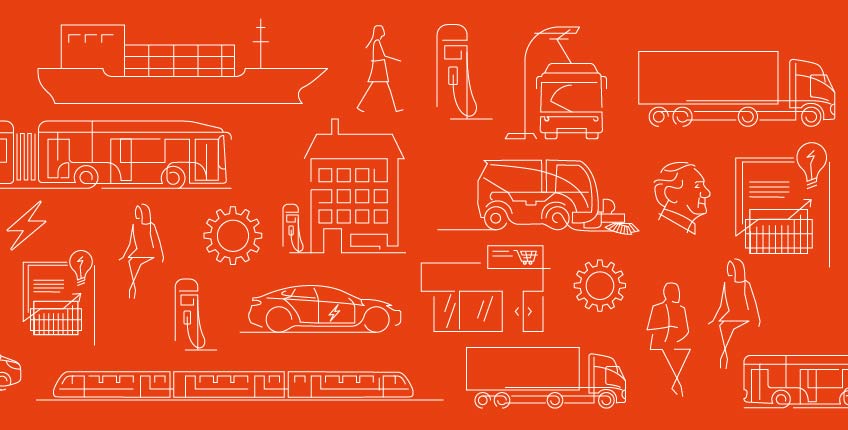 17 electric-powered articulated buses for Berlin: E-MetroBus project presents results
In the E-MetroBus project, the Berlin public transport company Berliner Verkehrsbetriebe (BVG), together with the Technical University of Berlin and the Reiner Lemoine Institute, have integrated 17 articulated buses with battery-electric drive into their fleet.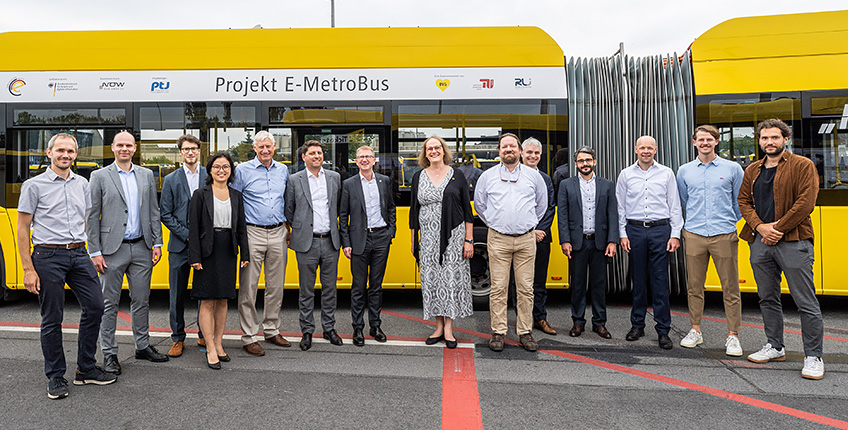 Innovative charging technology for the transport transition: 'eMobiGrid' project relies on local direct current grids
The spread of electric mobility poses new challenges for infrastructure: stations for recharging vehicle batteries must be optimally integrated into the existing local stationary energy grid. An overarching charging concept is needed for different types of vehicles.