214
Ergebnis (Sort by descending Date)
214
Result(s) (Sort by descending Date)
First zero-emission pusher boat ELEKTRA christened in Westhafen, Berlin
In Berlin's Westhafen today, Mayor Franziska Giffey christened the ELEKTRA. After almost two years of construction at the Hermann Barthel GmbH shipyard in Derben and transfer to the Westhafen in Berlin, now the long-term testing of this unique, innovative and emission-free pusher boat can begin.
HyLand-Symposium: Federal Minister Dr. Wissing welcomes new hydrogen regions – HyPerformer enters second round
Berlin, 12 May 2022 – Federal Minister Dr. Wissing opened the HyLand Symposium in Berlin today. In addition to presenting the subsidy notes to the second round HyExperts and greeting the 15 new HyStarter regions, he announced another call in the HyPerformer category. All categories are now in the second phase of the BMDV initiative: 'HyLand – Hydrogen Regions in Germany'.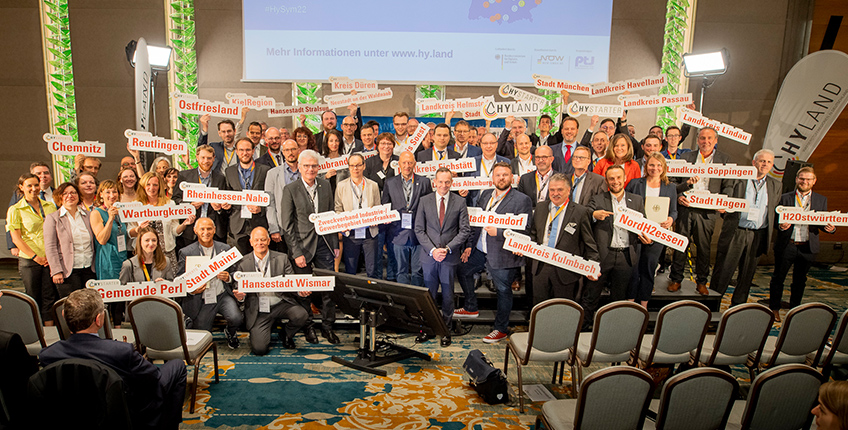 Next HyStarter begins work: Dialogue event in the four-gated city of Neubrandenburg
The search for geopolitically independent energy sources and efforts to reduce CO2 emissions and associated climate change are the driving forces of a comprehensive energy transition in Germany. The share of non-renewable energy sources is to be reduced to a minimum. But as renewable energy sources have characteristics making them slightly less flexible to use – including production being weather dependent or difficulties in terms of transport and storage – modifications are needed to make the industry sustainable.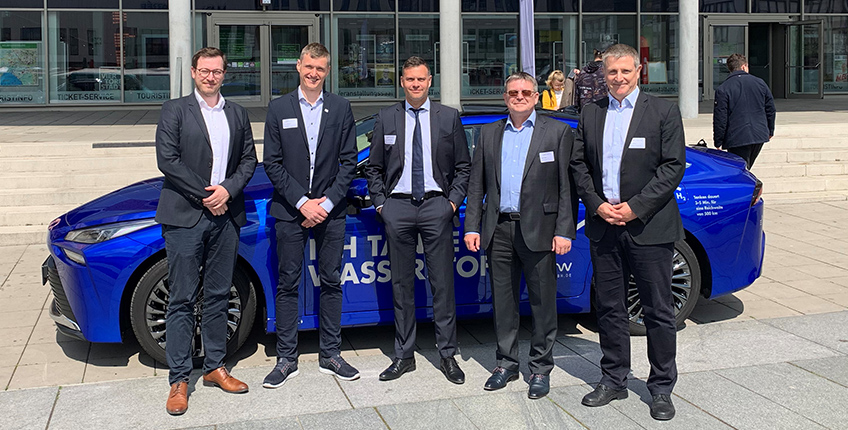 Hystarter Bendorf launches into the hydrogen era
It's the beginning of an new era in Bendorf: On 4 May, the city took its first step on the road to a regional hydrogen strategy with its first information event for interested citizens, commercial partners, municipal entities, trade associations, and scientific and political representatives.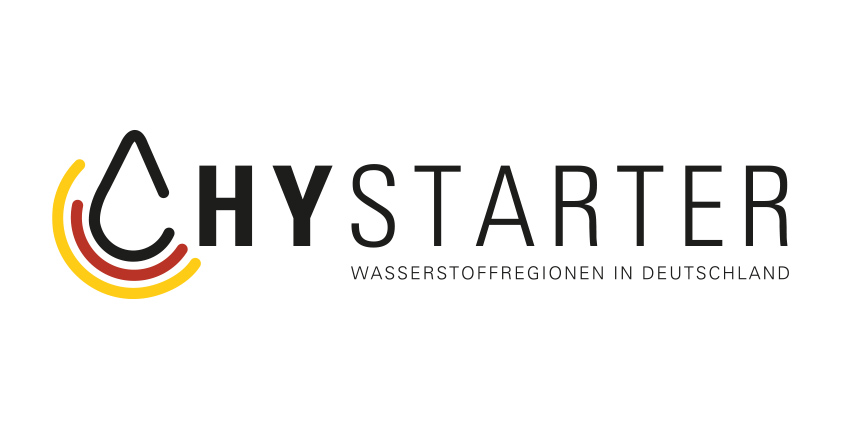 Green light for innovation cluster: Hydrogen to power heavy-duty port technology
Hamburger Hafen und Logistik AG (HHLA) together with its partners want to advance the decarbonization of handling and transport processes. Clean Port & Logistics (CPL), an innovation cluster for testing hydrogen-powered equipment in port logistics, will help with this objective.
EKPO Fuel Cell Technologies is part of a funding project to increase stack lifetime in heavy-duty applications
EKPO Fuel Cell Technologies (EKPO) is part of the 'Gallia' subsidised project, which is receiving funding in the amount of 4,201,939 euros from the Federal Ministry for Digital and Transport under the National Innovation Programme for Hydrogen and Fuel Cell Technology. The goal of the project is to develop a gas diffusion layer (GDL) and optimize operating strategies to enable stack lifetimes of 20,000 hours for use in the heavy-duty sector.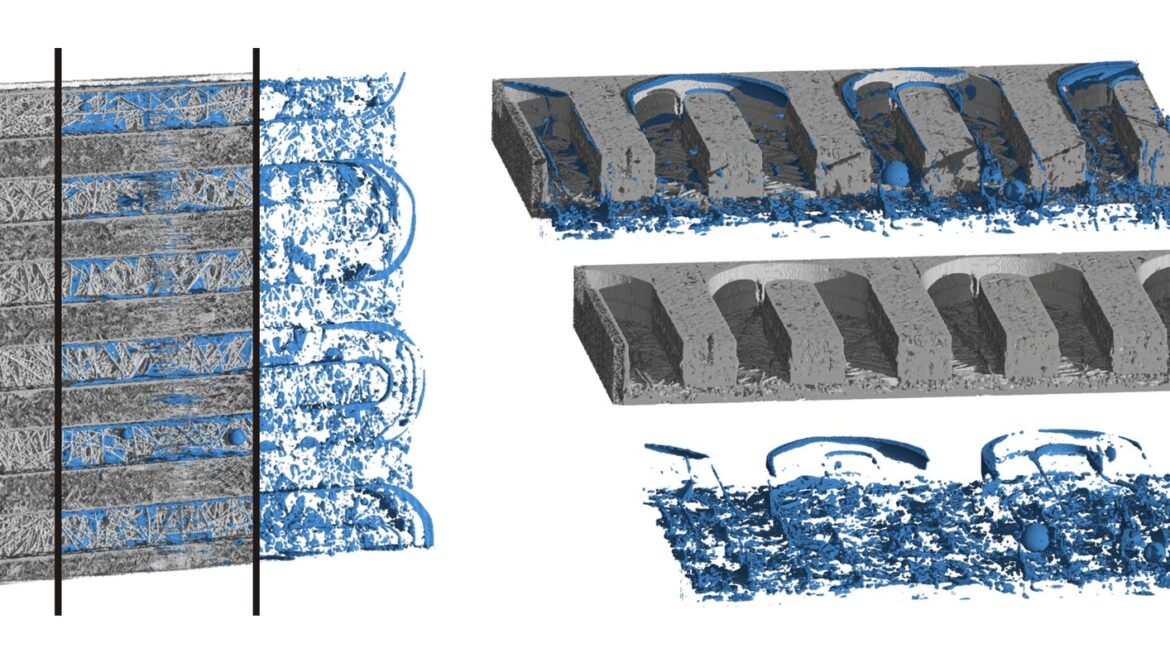 DWV receives funding support for hydrogen mobility innovation cluster
DWV has received a funding notification for the "HyMobility Innovation Cluster" from the Project Management Organisation Jülich (PtJ) and will be supported with more than 1.4 million euros in funding. The aim is to create a network along with an innovation platform to advance the implementation of hydrogen mobility and to foster greater trust in zero-emission vehicle technology with hydrogen.
Explained step-by-step – NOW GmbH publishes authorization guide for hydrogen refuelling stations
With the authorisation guide for hydrogen refuelling stations (HRS), NOW GmbH is providing information about the authorization process. It was published in cooperation with relevant authorities and industry partners.