150
Ergebnis (Sort by descending Date)
150
Result(s) (Sort by descending Date)
HyStarter district of Schaumburg presents results
As one the first hydrogen regions in the HyLand funding programme of the Federal Ministry of Transport and Digital Infrastructure (BMVI), the district of Schaumberg presented its concept in March of 2020.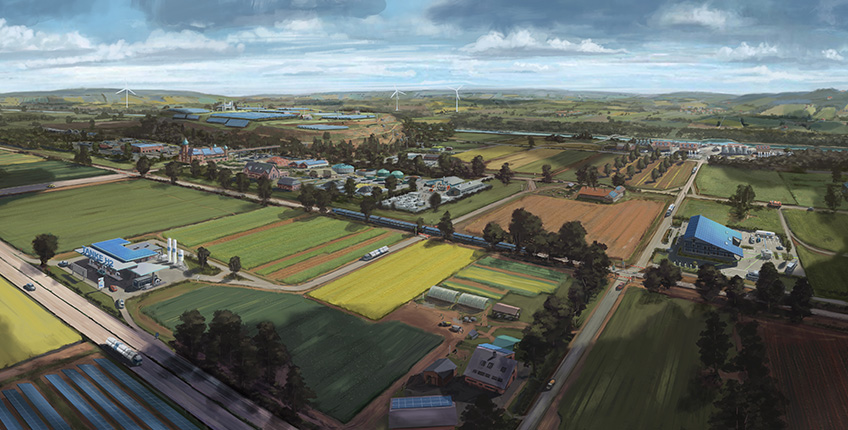 Herten: Hydrogen production project with high-performance refuelling station launched
Herten and Pullach, Germany, 8/4/21 – Linde Engineering has been awarded the contract for the design and construction of an integrated hydrogen fuel and electrolysis plant for AGR in Herten, Germany.
Two new hydrogen stations opened at TOTAL service stations
Owners of hydrogen (H2) cars can now refuel in two more regions: the partners TOTAL, Air Liquide, Linde and H2 MOBILITY have put H2 filling stations into operation in Neuruppin and Saarbrücken.
Oberhausen: Businesses receive funding approvals for hydrogen refuse collection vehicle
Wirtschaftsbetriebe Oberhausen GmbH (WBO) is receiving federal funding for the purchase of a hydrogen-operated refuse vehicle in Oberhausen.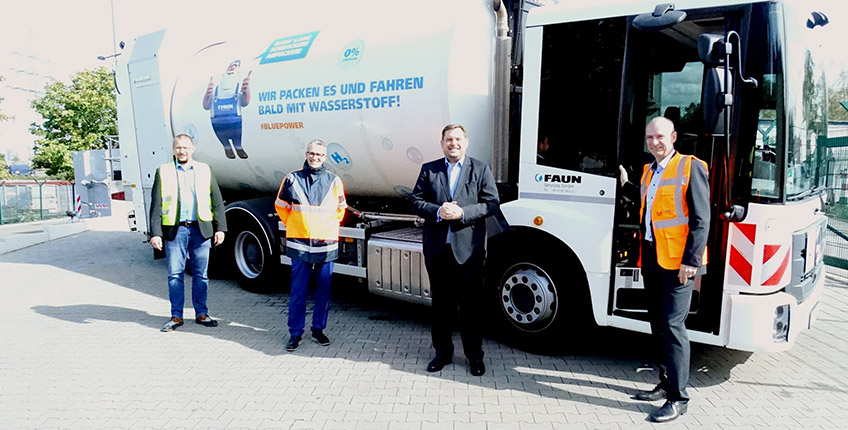 Ingolstadt: Municipal companies launch pilot project with hydrogen energy
Ingolstadt municipal companies are purchasing two refuse collection vehicles and a road-sweeping vehicle with fuel cell drives. The municipal utilities and waste management services are thereby testing the climate-friendly use of hydrogen energy in commercial vehicles in everyday operation.
New HyStarters wanted
The HyLand competition is entering its second round: Ten new municipalities and regions were awarded HyStarter status this year. Applications may be submitted as of today.