47
Ergebnis (Sort by descending Date)
47
Result(s) (Sort by descending Date)
BMDV invests more than one billion euros for climate-friendly trucks
Interest in funding provided by the Federal Ministry for Digital and Transport (BMDV – Bundesministerium für Digitales und Verkehr) for climate-friendly commercial vehicles has risen considerably. The number of applications for funding support has more than quadrupled in the current call.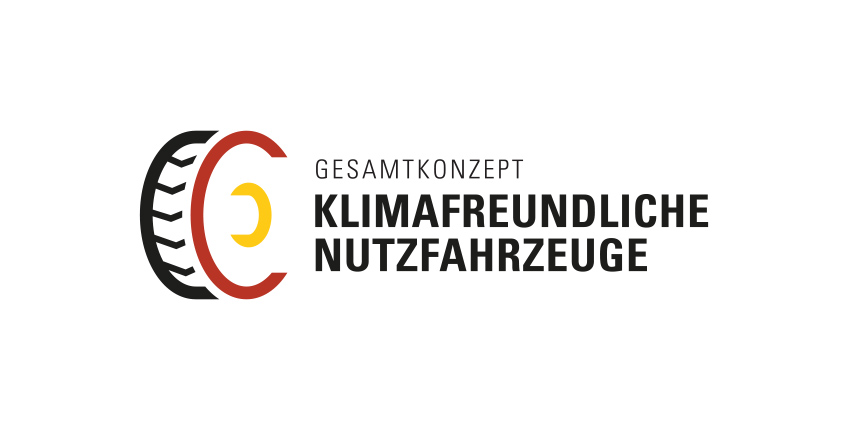 Most waste trucks electrically-powered in Frankfurt am Main
Frankfurt waste disposal company adds 10 waste trucks to their fleet at once.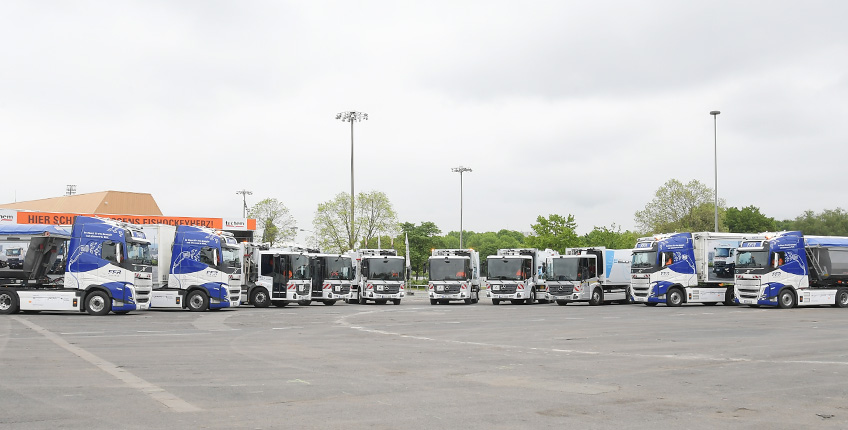 Hydrogen waste vehicle in Ingolstadt – the first in Bavaria
Municipal services test new technology in daily operation.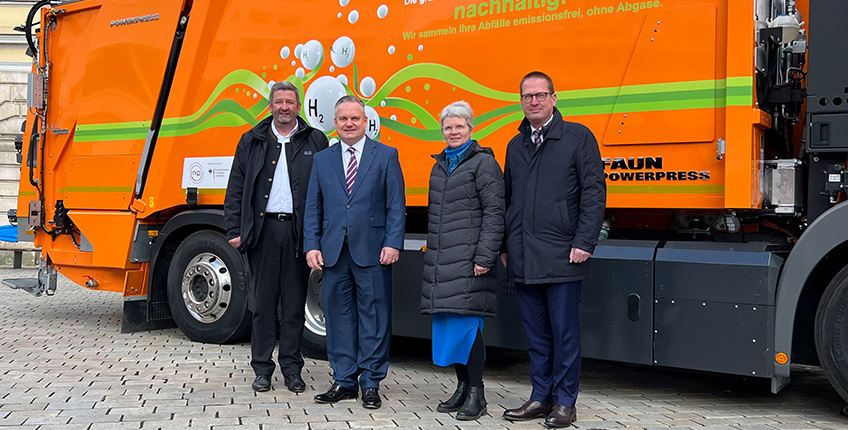 Heidelberg deploys hydrogen-powered waste collection vehicle
As part of the H2Rivers HyPerformer region, the first municipality in the Rhine-Neckar district has set off down the path to zero-emission waste collection with hydrogen waste collectors.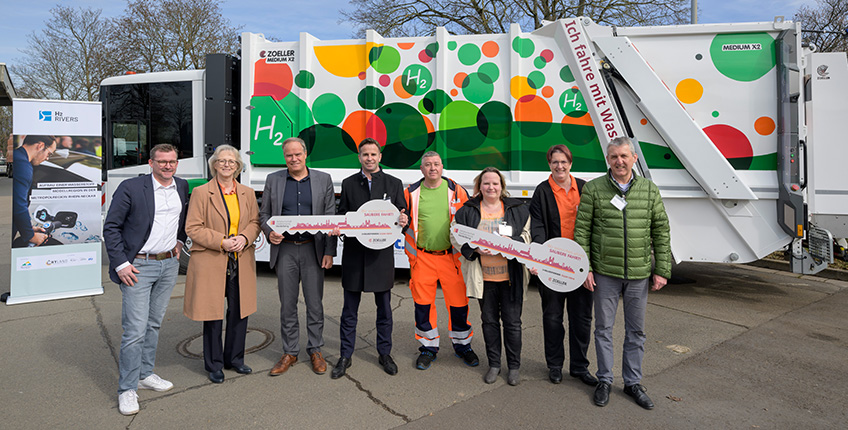 Two fuel cell vehicles to begin operation for emission-free waste disposal in the Böblingen district
Two fuel cell waste disposal vehicles added to the fleet of Böblingen waste management company
Funding to reduce shipping emissions: apply now!
With the newly issued BordstromTech-II guideline for the reduction of shipping emissions in sea and inland waterway ports, the Federal Ministry for Digital and Transport (BMDV) is extending supporting measures aimed at the market activation of alternative technologies for environmentally-friendly onboard electricity and mobile shoreside power supply of seagoing and inland waterway vessels.
New study tracks carbon emissions from port handling equipment
A current study on alternative drive systems for port handling equipment has for the first time systematically recorded the stock of port handling equipment by equipment type in seaports and inland ports and also determined the CO2 emissions in the status quo.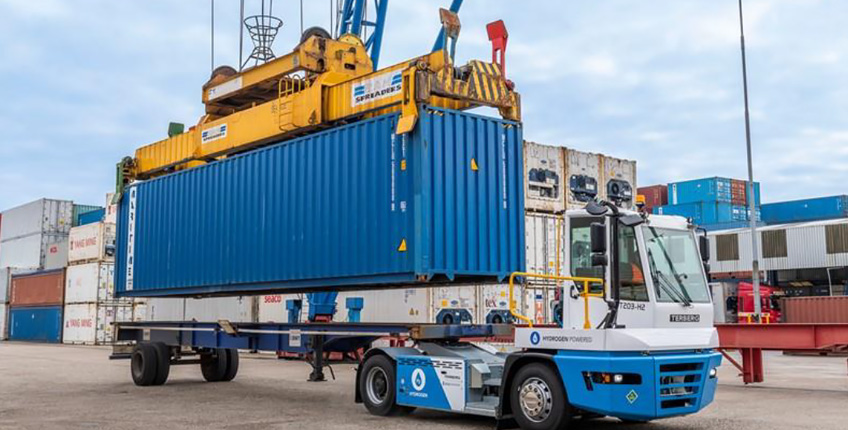 Global interest in HHLA's Clean Port & Logistics cluster
With Clean Port & Logistics (CPL), Hamburger Hafen und Logistik AG (HHLA) has created an innovation cluster to test hydrogen-powered equipment in port logistics. On Friday, 28 October 2022, partner companies from all over the world attended the virtual kick-off event. The aim of the project is to examine how hydrogen can be used to reliably supply power to harbour technology and port logistics.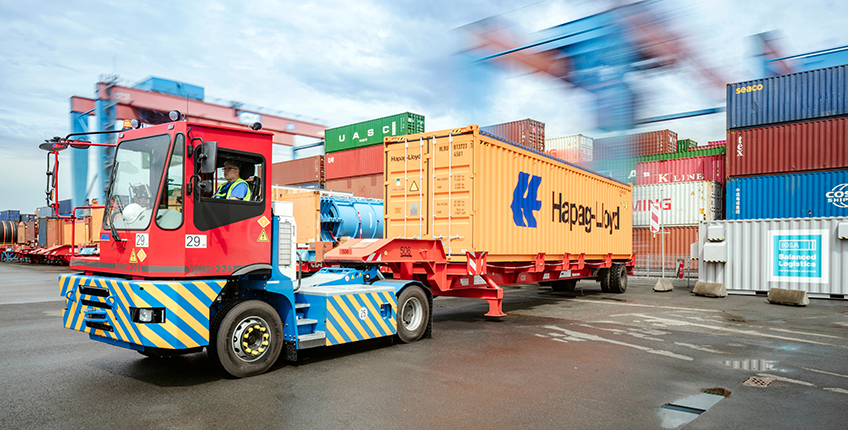 Hy-NATuRe – Green hydrogen in Reutlingen and Tübingen districts continues to gain momentum
The districts of Tübingen and Reutlingen are together advancing the issue of green hydrogen with the 'Hy-NATuRe' project (Hydrogen – Neckar-Alb-Tuebingen-Reutlingen). Hydrogen stakeholders from the region assembled at the launch event on Tuesday, 27 September 2022 in Motorworld Metzingen.