45
Ergebnis (Sort by descending Date)
45
Result(s) (Sort by descending Date)
Mobile shore power: Study provides assistance for evaluation of potential in German ports
Commissioned by NOW, the study entitled: 'Mobile shore power – technological possibilities and prerequisites' (Mobile Landstromversorgung – Technologische Möglichkeiten und Voraussetzungen (MoLa)), conducted by consultancies Hanseatic Transport Consultancy and MKO Marine Consulting, evaluates technological possibilities as well as prerequisites for the use of mobile shore power solutions in German ports. It should aid ports in switching to this climate-friendly technology option.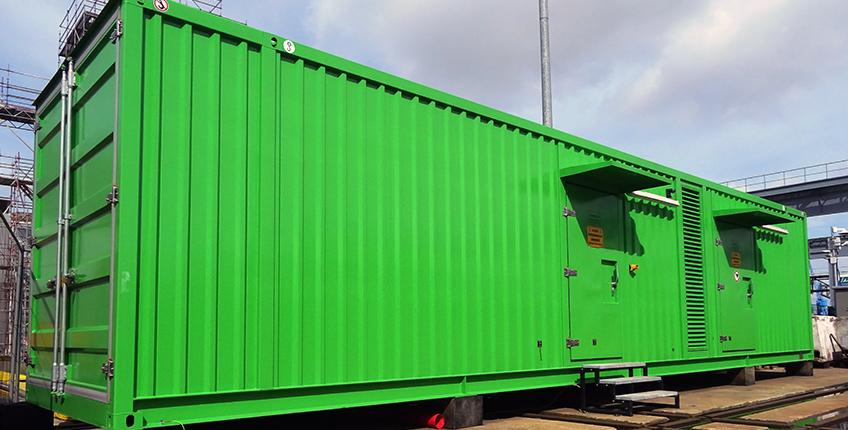 AAHa study on port handling technology with alternative drives: Huge potential, but still little available
Where do ports stand on the road to climate-neutral cargo handling? The study entitled: 'Alternative drives for port handling equipment' (Alternative Antriebe für Hafenumschlaggeräte (AAHa)), which was carried out by Ramboll and commissioned by NOW, takes stock of port handling equipment with alternative drives and provides an overview of their emissions-saving potential.
World's first methanol-powered fuel cell system receives certification
Freudenberg ePower Systems has reached an important milestone in developing sustainable technologies in the maritime sector with its receipt of 'Type Approval' by the international classification society RINA. The methanol-operated fuel cell system makes it possible to operate ocean-going vessels in a climate-neutral way, and at the same time, efficiently and safely.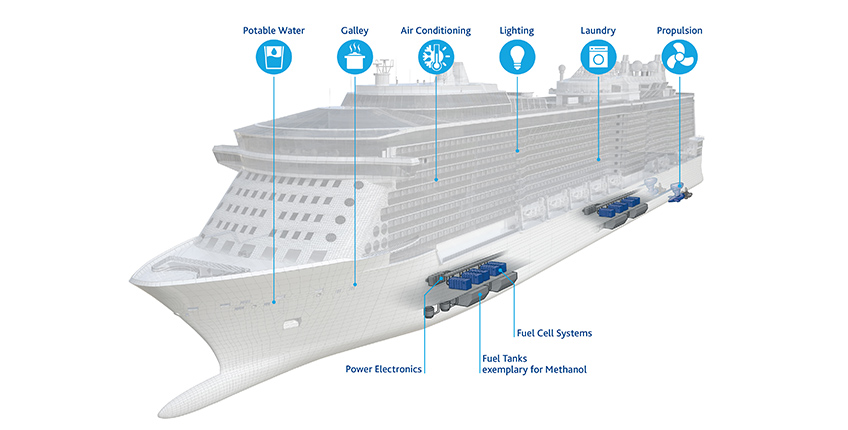 e4ships – Fuel cells for maritime application: Shipping industry sets course for technological innovations
There have always been innovations in shipping. But the scale of the transformation process that has now begun towards the broad decarbonization of shipping is raising the bar entirely. Green hydrogen, its derivatives processed to e-fuels and PtX fuels, and the fuel cell systems they power on ships, are the focus of today's international trade fair for the shipping industry, SMM. The maritime industry and innovation cluster e4ships will report on application concepts, scientific findings and application experiences at this event.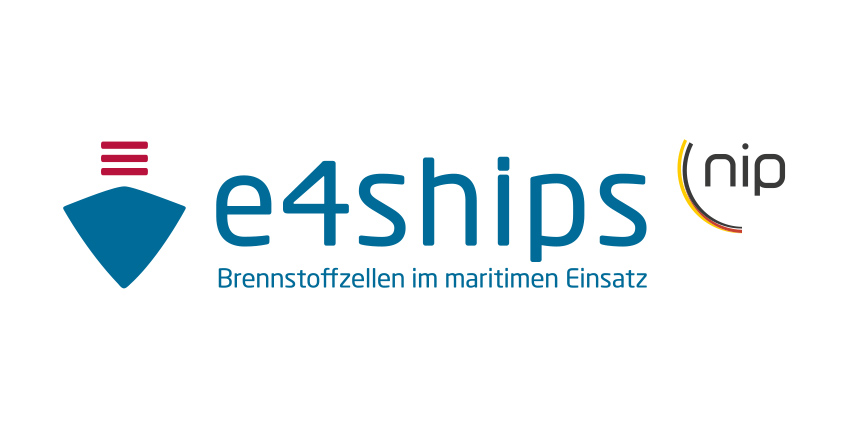 HyPerformer H2Rivers – Groundbreaking Ceremony for the "H2 Hub" Hydrogen Distribution Centre
The hydrogen distribution centre on Friesenheim Island in Mannheim will in future supply buses and other vehicles in the Rhine-Neckar metropolitan region with hydrogen. The groundbreaking ceremony for the "H2 Hub" took place in the presence of Parliamentary State Secretary Theurer during "Hydrogen Week South".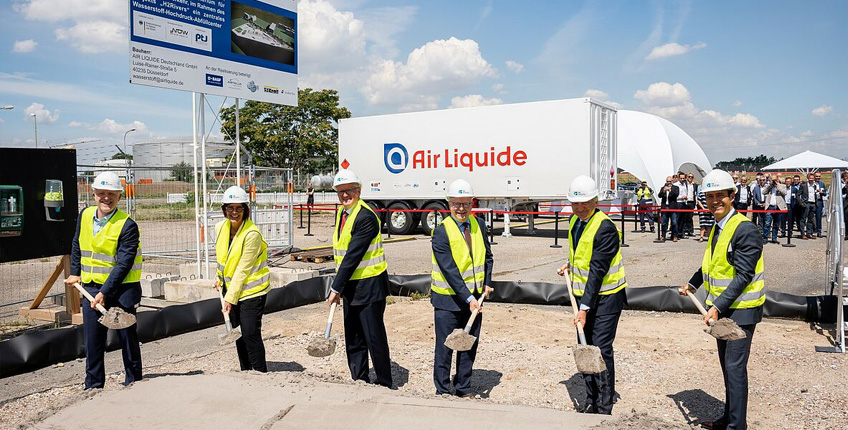 New ferry "Nils Holgersson": First LNG refuelling at Scandinavia Quay
With the commencement of operations of the new ferry "Nils Holgersson" in Travemünde, TT-Line has successfully further developed its green ship concept. The completely redesigned green ship focuses entirely on sustainability – especially in terms of its propulsion system: The "Nils Holgersson" is the very first ferry in operation in the southern Baltic Sea to be powered by LNG, making it one of the most environmentally friendly ferries ever.
First zero-emission pusher boat ELEKTRA christened in Westhafen, Berlin
In Berlin's Westhafen today, Mayor Franziska Giffey christened the ELEKTRA. After almost two years of construction at the Hermann Barthel GmbH shipyard in Derben and transfer to the Westhafen in Berlin, now the long-term testing of this unique, innovative and emission-free pusher boat can begin.
MS Münsterland back in the Borkum service after LNG conversion
After 16 months of construction, the MS Münsterland ferry of AG EMS is back in regular service on the route between Borkum and the Dutch port of Eemshaven. The Münsterland is the third LNG vessel in the AG EMS Group. It was converted from regular diesel propulsion to the more environmentally friendly alternative, liquefied natural gas (LNG). To achieve this, AG EMS received funding support from the Federal Ministry of Digital and Transport's (BMDV) guideline on funding for equipping and retrofitting seagoing vessels for the use of LNG as a maritime fuel.