201
Ergebnis (Sort by descending Date)
201
Result(s) (Sort by descending Date)
2nd HyLand specialist workshop on the topic of hydrogen infrastructure in Mainz
The 2nd HyLand specialist workshop on the topics of hydrogen storage, transportation and distribution took place on Tuesday, 14 June 2022 at the city of Mainz municipal utilities – the Mainzer Stadtwerke. Mainz, which is the capital city of Rhineland-Palatinate and itself a HyExpert in the second HyLand phase, played host to the hybrid event with a total of 65 participants.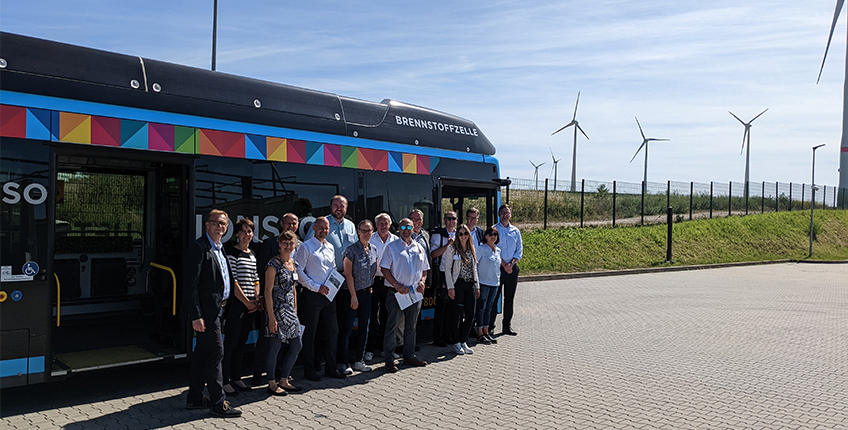 Hydrogen refuelling station in the south of Germany starts optimisation operation
With immediate effect, drivers of fuel cell cars can refuel with hydrogen in Freiburg. The partners TotalEnergies and H2 MOBILITY Germany put the filling station into operation at the TotalEnergies facility located at Gundelfinger Str. 27 in 79108 Freiburg, southern Germany, on 2 June 2022. The filling station closes a gap in the hydrogen network between Baden-Baden and Basel.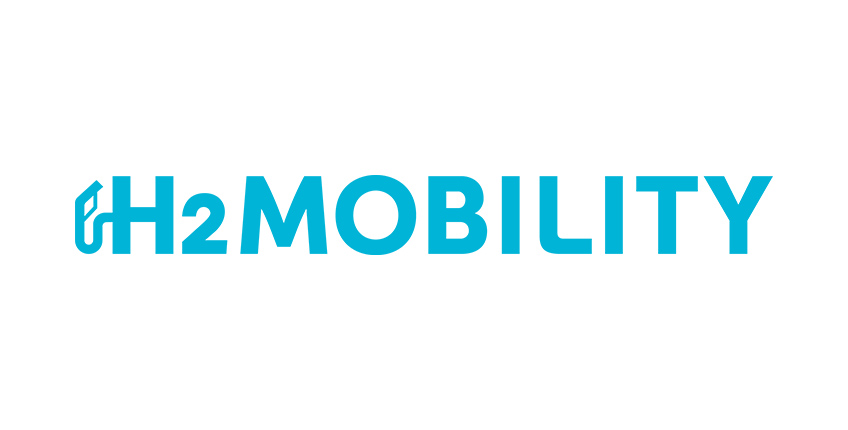 BMDV supports cities, municipalities and districts in the procurement of e-vehicles and the corresponding charging infrastructure
The Federal Ministry of Digital and Transport (BMDV – Bundesministerium für Digitales und Verkehr) is continuing to support the procurement of electric vehicles and the corresponding infrastructure within the scope of the electric mobility funding guideline.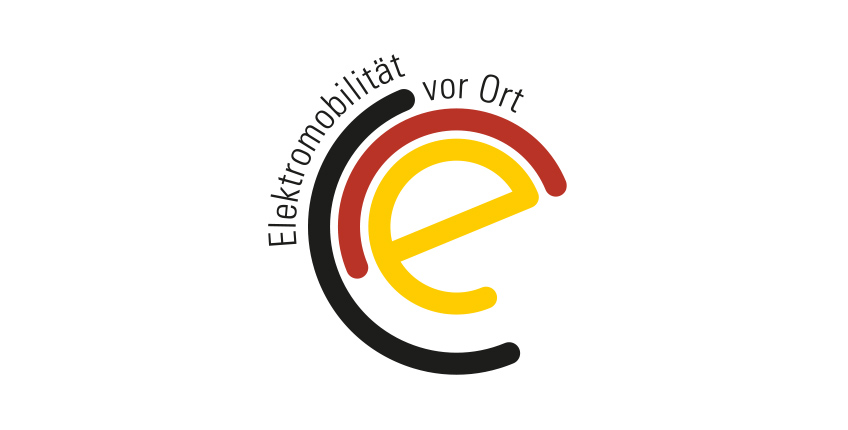 BMDV supports municipalities for intelligent mobility solutions
New call for funding of digital municipal transport systems: The Federal Ministry for Digital and Transport (BMDV) is supporting the digital transformation of urban mobility with more than 30 million euros and thus simultaneously supporting climate protection (CO2 reduction) and health protection (NO2 reduction) in German towns and municipalities.
BMDV supports cities, municipalities and communities in procurement of e-vehicles and necessary charging infrastructure
The Federal Ministry for Digital and Transport (BMDV) will soon again be funding the procurement of electric vehicles and the charging infrastructure they require to operate. The next funding call is set to be published at the beginning of June – municipalities are eligible to apply.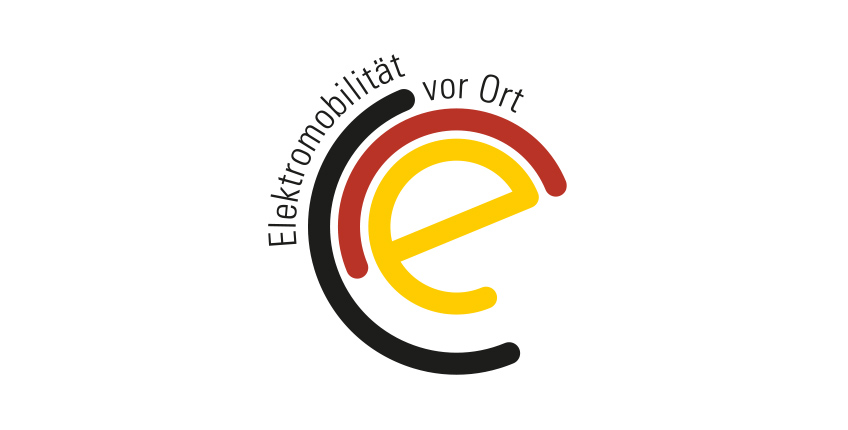 Hubject and NOW GmbH to cooperate on charging infrastructure data together in future
Berlin company Hubject facilitates simple sharing of mobility data and has developed software for NOW GmbH that makes charging easier and more user-friendly for e-car drivers.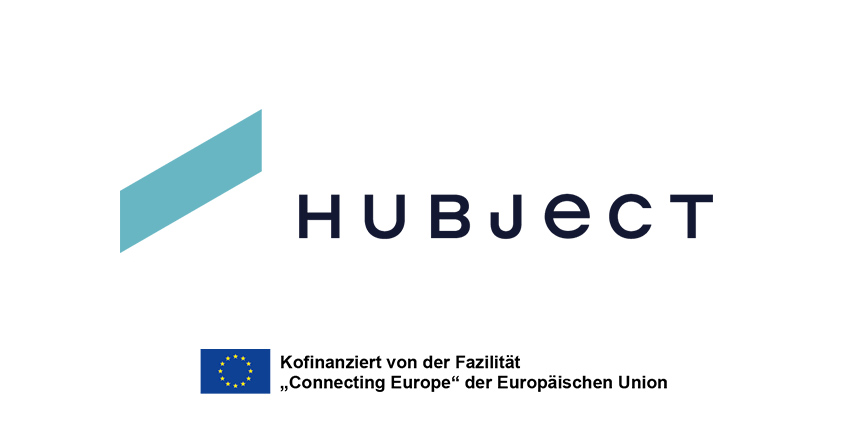 The National Competency Network for Sustainable Mobility celebrates birthday: Network supporting municipalities for three years now
The National Competency Network for Sustainable Mobility, or NaKoMo (Nationale Kompetenznetzwerk für nachhaltige Mobilität), turned three years old in April 2022. Over this short period, NaKoMo has become the central point of contact for sustainable mobility issues at local, state and federal levels. It facilitates a nationwide interdisciplinary exchange on all aspects of sustainable mobility across difference topics. NaKoMo therefore adds a valuable contribution to the range of diverse funding opportunities.
Premiere: Deutsche Bahn and Siemens Mobility present new hydrogen train and hydrogen storage trailer
The H2goesRail joint project is developing a completely new overall hydrogen system for rail transport – First rollout of the Mireo Plus H hydrogen train by Siemens Mobility and the hydrogen storage trailer for mobile hydrogen refuelling by Deutsche Bahn – Important step for phasing out diesel and switching to climate-friendly transport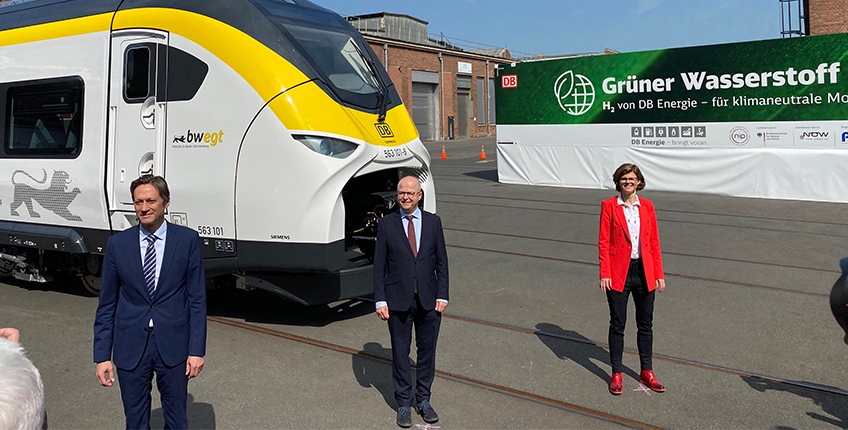 Green light for innovation cluster: Hydrogen to power heavy-duty port technology
Hamburger Hafen und Logistik AG (HHLA) together with its partners want to advance the decarbonization of handling and transport processes. Clean Port & Logistics (CPL), an innovation cluster for testing hydrogen-powered equipment in port logistics, will help with this objective.