265
Ergebnis (Sort by descending Date)
265
Result(s) (Sort by descending Date)
Innovative charging technology for the transport transition: 'eMobiGrid' project relies on local direct current grids
The spread of electric mobility poses new challenges for infrastructure: stations for recharging vehicle batteries must be optimally integrated into the existing local stationary energy grid. An overarching charging concept is needed for different types of vehicles.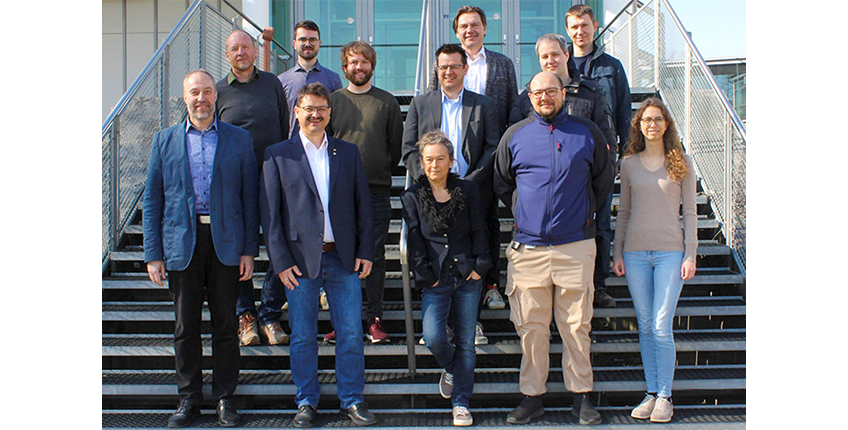 New funding call: 60 million euros for digital mobility solutions
The Federal Ministry for Digital and Transport (BMDV) is launching a new 60 million euro funding call for the programme entitled: 'Digitalisation of municipal transport systems' (DkV). Funding is available for the collection and processing of mobility data, better traffic management, digital routing and ticketing as well as real-time passenger information, mobility platforms, on-demand and sharing services as well as city logistics.
Linde MH produces green hydrogen at the Aschaffenburg plant for in-house material flow
With their own infrastructure, Linde Material Handling (MH) is now producing green hydrogen, using it to supply energy to 21 fuel cell forklifts of the plant's fleet.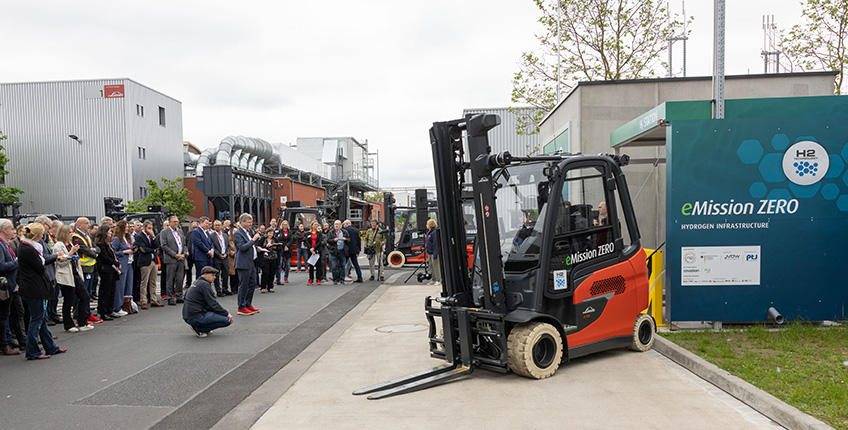 HyStarter Soest District project presents results
The results of the HyStarter project have now been presented to around 100 guests at the Soest town hall. Almost 30 stakeholders participated in the project, culminating in a joint 2030 vision for the ramp-up of the hydrogen economy in the Soest district. Climate-neutral production in industry as well as logistics and transport are at its focus.
"BELLE" research and testing project develops charging solutions for heavy commercial vehicles at depots
The project is conducting research into how logistics companies can charge electric commercial vehicle fleets at their own depots in the future and integrate the charging process into their operating procedures.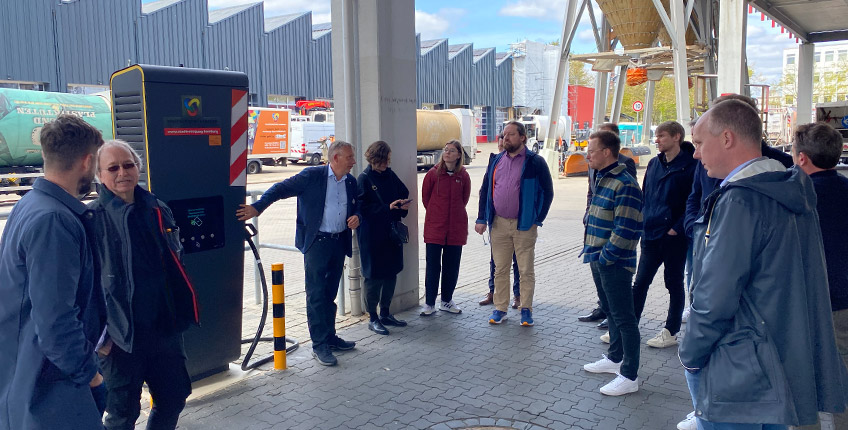 Federal Minister hands over funding decisions in the state of Rhineland for public transport with green hydrogen
Today, Federal Minister Dr. Volker Wissing handed over funding decisions with a volume of around 81.6 million euros for the public transport system in the districts of Düren and Euskirchen. Both road and rail public transport are to be successively converted to climate-neutral drive systems. To achieve this, 17 fuel cell trains, a hydrogen train refuelling station and an electrolyser for the production of green hydrogen as well as a hydrogen refuelling station for buses with an additional electrolysis plant will be acquired.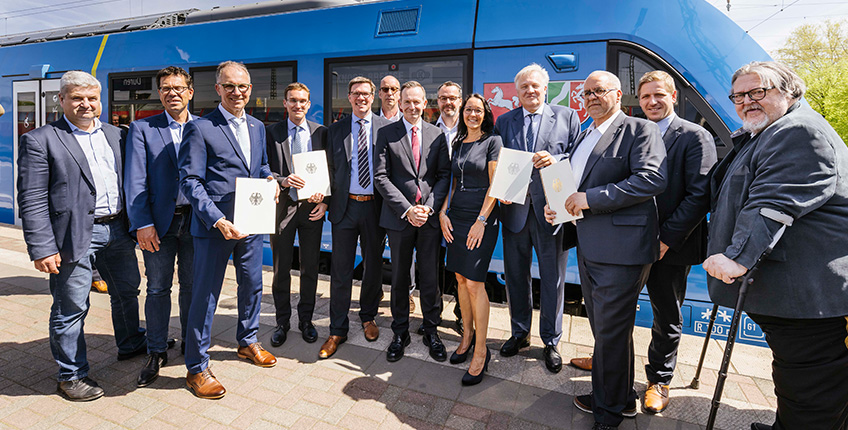 Stadtwerke Tübingen invests tens of millions for phased conversion of public transport
Stadtwerke Tübingen (swt) and TüBus are clearing the way for the continued electrification of public transport in Tübingen. Their management boards have given the green light for a total of 40 new electric buses. Parallel to the procurement of the vehicles, the required charging infrastructure will be developed in the city area.
Bundling common positions – the Association of Hydrogen Regions takes up its work
The Association of Hydrogen Regions (BdWR – Bund der Wasserstoffregionen) is being established at this year's HyLand Symposium in Berlin. The idea is based on the conclusions of the HyLand programme of the Federal Ministry for Digital and Transport (BMDV – Bundesministerium für Digitales und Verkehr) and seeks to lend a political voice to the hydrogen regions.
BMDV supports regions with up to 45 million euros
The three winning regions in the HyPerformer category were today honoured at the 2nd HyLand Symposium taking place in Berlin. The regions will each receive funding of up to 15 million euros for the implementation of regionally integrated hydrogen concepts for the procurement of hydrogen applications in the transport sector.