160
Ergebnis (Sort by descending Date)
160
Result(s) (Sort by descending Date)
HyDrive OWL – Analysis of hydrogen potential for the HyExpert region
East Westphalia-Lippe (OWL – Ostwestfalen-Lippe) is a good hydrogen region candidate – this is the conclusion of the "HyDrive OWL" project. During the potential analysis, the districts of Lippe and Minden-Lübbecke as well as the city of Bielefeld, together with the Fraunhofer Institute for Solar Energy Systems (Fraunhofer ISE), examined the prerequisites for local production, distribution and use.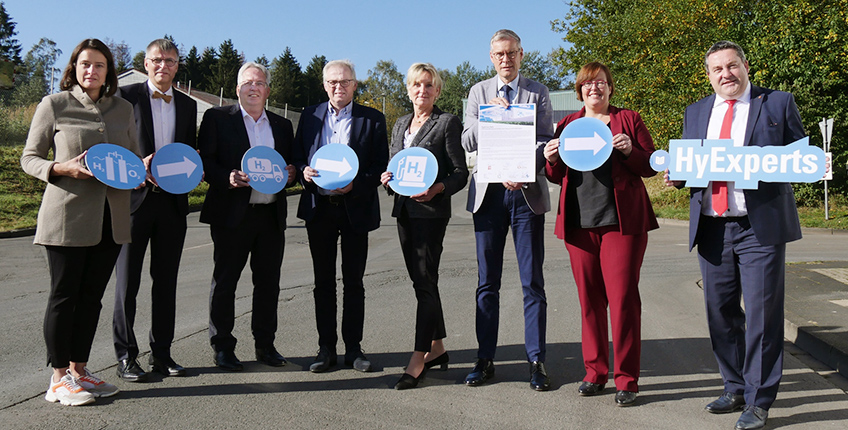 BMVI launches tender for the Deutschlandnetz
The German Federal Ministry of Transport and Digital Infrastructure (BMVI – Bundesministerium für Verkehr und digitale Infrastruktur) is today launching the tender for the Deutschlandnetz ("Germany Network"). Companies and consortia of companies can now enter the tender for the contract to build and operate around 900 fast-charging sites throughout Germany.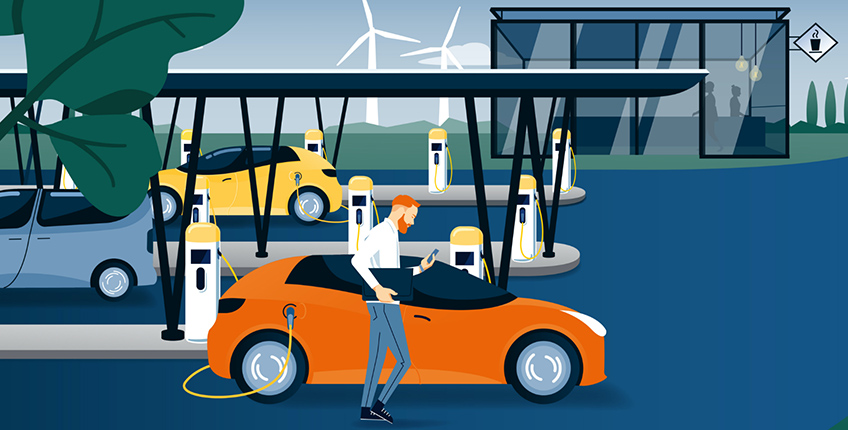 Innovation cluster project: 'High-capacity charging in long-haul truck transport' (HoLa) is launched
Led by Fraunhofer ISI and under the auspices of the VDA (German Association of the Automotive Industry), the 'High-capacity charging in long-haul truck transport' (»Hochleistungsladen im Lkw-Fernverkehr« (HoLa)) is one of three innovation clusters for climate-friendly truck drive technologies recently introduced by the Federal Ministry of Transport and Digital Infrastructure (BMVI).
The future of Made in Germany: Positive interim assessment in implementation of the National Hydrogen Strategy
About a year after the adoption of the National Hydrogen Strategy, the federal cabinet today issued a report with a positive interim assessment of its implementation thus far. Green hydrogen is a central component of the success of the energy transition in Germany, but also for achieving national and global energy and climate goals.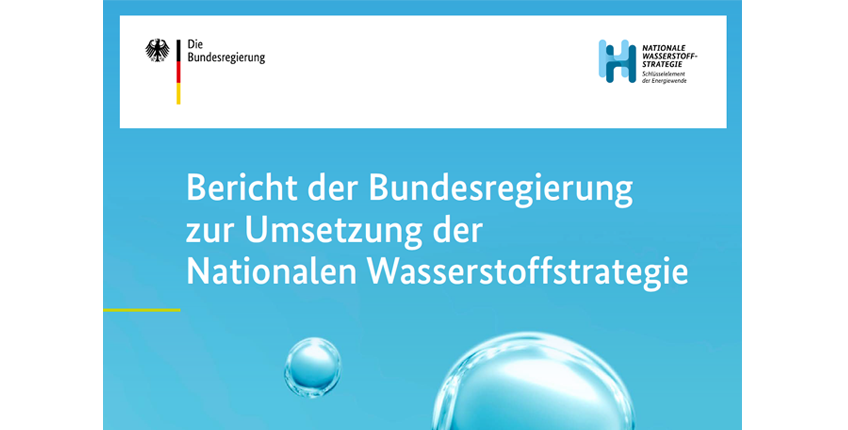 Hydrogen drives Emscher-Lippe forward – regional implementation concept for H2 mobility presented
The Emscher-Lippe region offers good conditions for the broad use of hydrogen in mobility and for synergies with other sectors. That is the conclusion drawn in the implementation concept for a hydrogen mobility region, developed over the course of the HyExperts programme, that was presented today at the e:Motion trade fair in Herten by Bodo Klimpel, District Administrator of the Recklinghausen district, Karin Welge, Mayor of Gelsenkirchen and Bernd Tischler, Mayor of Bottrop.
New boost for local hydrogen economy: HyLand launches second round with 30 new regions
The Federal Ministry of Transport and Digital Infrastructure (BMVI) announces a further 30 winners in the BMVI initiative: 'HyLand – Hydrogen regions in Germany', thus launching its second round.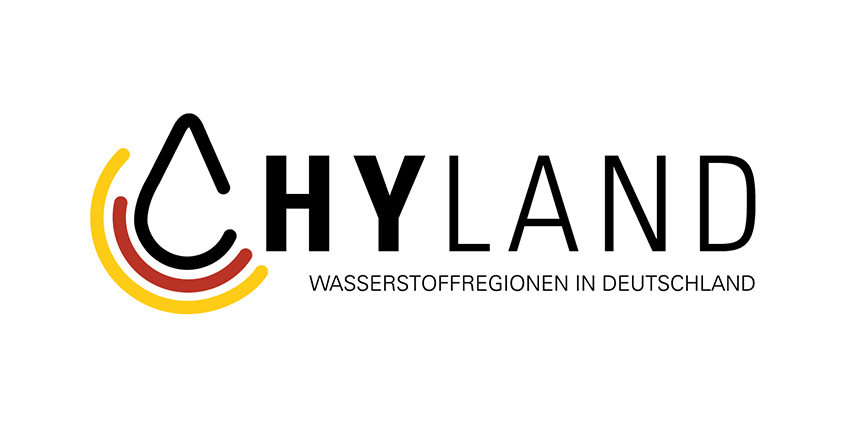 Next milestone for AGR hydrogen project: application submitted
Planning for the construction of a hydrogen production plant with connecting high-capacity hydrogen refuelling station at AGR Abfallentsorgungs-Gesellschaft Ruhrgebiet mbH (AGR) (a waste management company) has reached an important milestone.
FlächenTOOL now also displays Germany network (Deutschlandnetz) search areas
The FlächenTOOL (plot tool) of the National Centre for Charging Infrastructure brings site supply and demand together.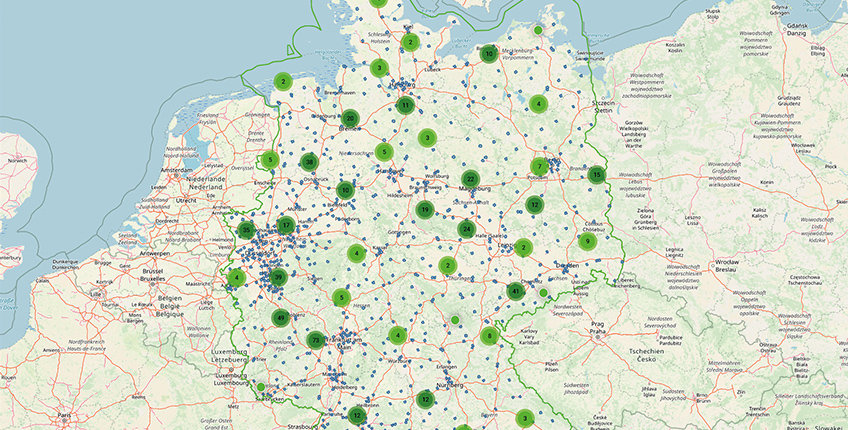 HyStarter project completion: Lausitz hydrogen strategy emerges
The HyStarter project team from the Lausitz region confirms their approach is correct and at the closing event on 2 September 2021, outlines future action priorities on the path to becoming a hydrogen region.