242
Ergebnis (Sort by descending Date)
242
Result(s) (Sort by descending Date)
Better recharging reliability: Consortium presents research results of the 'Charging effect chain' project ('Wirkkette Laden')
What gets in the way of smooth and reliable charging of e-vehicles? In a project funded by the Federal Ministry for Digital and Transport (BMDV), stakeholders from industry and science diagnosed sources of errors and on that basis, drafted a catalogue of measures for a more user-friendly public charging infrastructure.
Hünfeld-Michelsrombach – Wind park generates green hydrogen for transport
ABO Wind is connecting a wind park with the manufacture and use of green hydrogen: the Federal Ministry for Digital and Transport is supporting the Hünfeld-Michelsrombach project under the National Innovation Programme for Hydrogen and Fuel Cell Technology in the amount of approximately twelve million euros. The funding guideline is coordinated by NOW GmbH and implemented by Project Manager Jülich (PtJ).
DEHOGA survey on charging infrastructure in the hospitality industry: half of businesses surveyed either plan to or have already installed charging infrastructure
The German Hotel and Restaurant Association (DEHOGA Bundesverband) surveyed 1,500 members on the subject: 'Charging infrastructure in hospitality'*. The National Centre for Charging Infrastructure supported DEHOGA in drafting the questions. The result: Half of the business surveyed have already installed charging infrastructure or are planning to do so.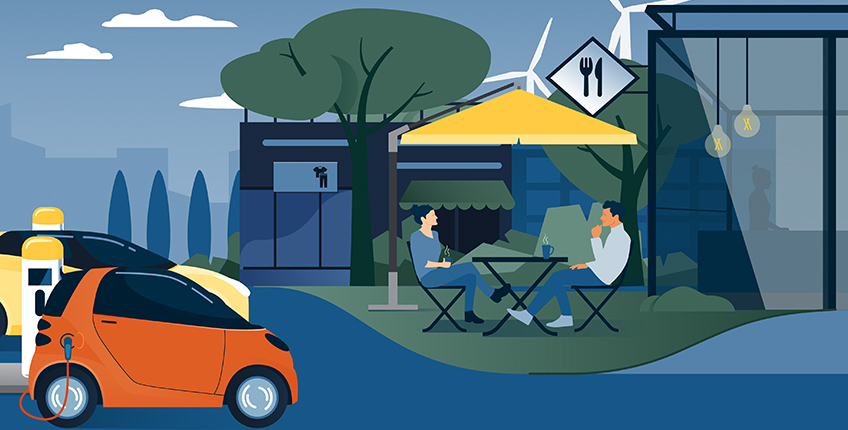 Hydrogen refuelling station opens in Tempelhofer Weg
The hydrogen refuelling station from H2 MOBILITY Deutschland at the Shell station in Tempelhofer Weg 102 in Berlin was opened today, attended by Federal Transport Minister Volker Wissing. From now on, fuel cell trucks, waste collection vehicles as well as cars and light commercial vehicles can be refuelled with hydrogen (H2) here.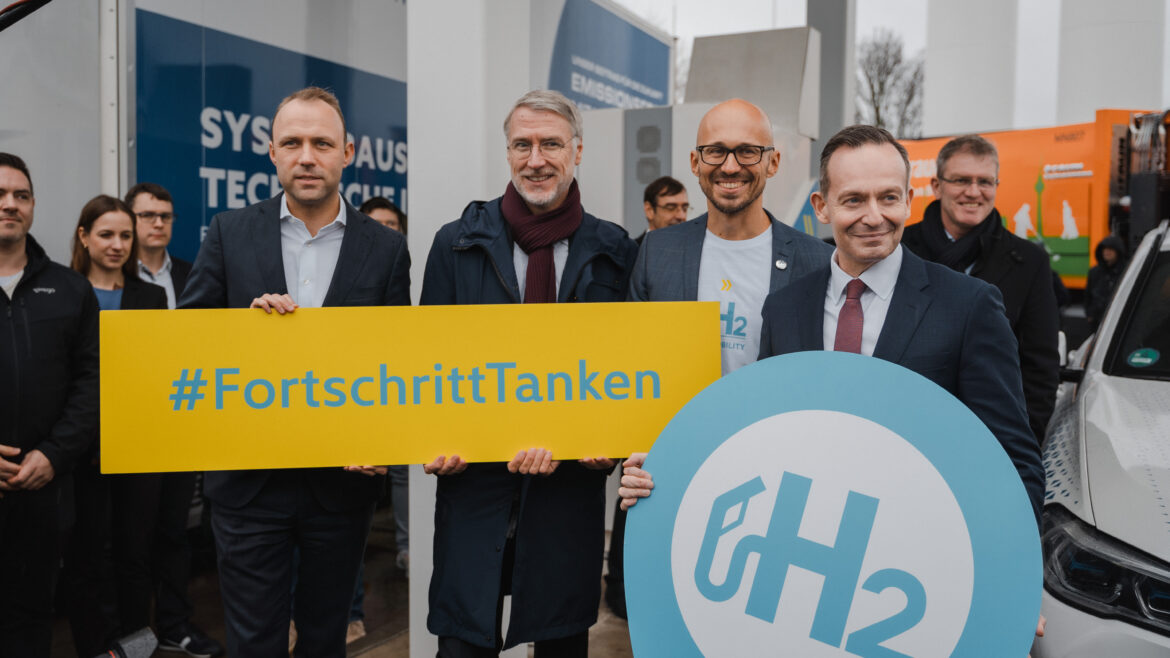 Funding to reduce shipping emissions: apply now!
With the newly issued BordstromTech-II guideline for the reduction of shipping emissions in sea and inland waterway ports, the Federal Ministry for Digital and Transport (BMDV) is extending supporting measures aimed at the market activation of alternative technologies for environmentally-friendly onboard electricity and mobile shoreside power supply of seagoing and inland waterway vessels.
Funding support for climate-friendly commercial vehicles to be extended until 2026
Good news from Europe: The "KsNI" guideline for funding commercial vehicles with alternative, climate-protecting drives and the associated refuelling and charging infrastructure (KsNI – "Richtlinie über die Förderung von Nutzfahrzeugen mit alternativen, klimaschonenden Antrieben und dazugehörigen Tank- und Ladeinfrastruktur") of the Federal Ministry of Digital and Transport (BMDV) can be continued on a larger scale following renewed approval by the European Commission.
3rd HyLand specialist workshop on hydrogen mobility in Stuttgart
On 1 December, the 3rd HyLand specialist workshop on hydrogen mobility took place in a festive pre-Christmas atmosphere in Stuttgart. The hybrid event with a total of 54 participants offered a varied mix of expert lectures, project presentations as well as a tour of the hydrogen filling station and the hydrogen-capable workshop at Stuttgarter Straßenbahn AG.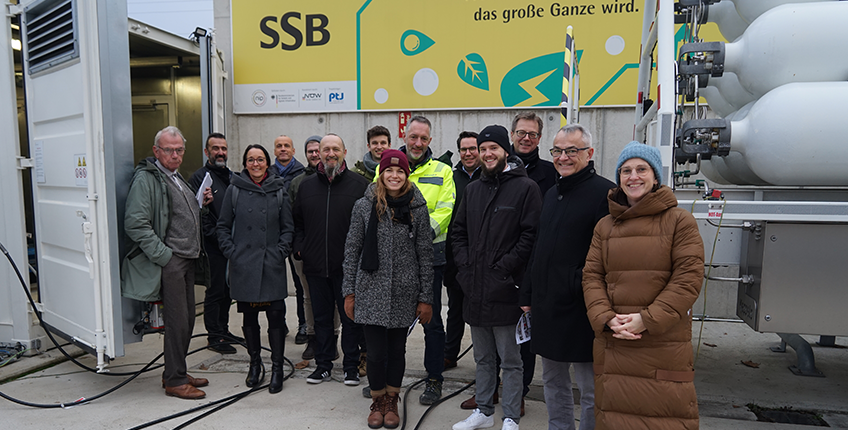 HyExpert City of Hagen: Regional forum on hydrogen economy arouses great interest
The City of Hagen is participating in a funded project on the hydrogen economy together with various partners. The aim of the HyExpert project is to develop an implementable overall concept for a regional hydrogen economy in the Hagen area. A regional forum on the project attracted great interest.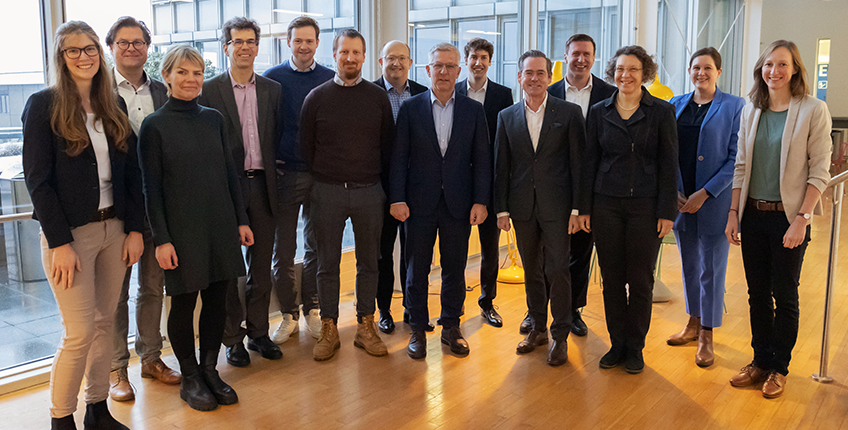 Innovative approach to climate neutrality: HyExpert HyAllgäu*-Bodensee launches second project phase
From climate-neutral buses and trucks to shipping on Lake Constance – HyAllgäu*-Bodensee draws a positive interim conclusion at the start of the second project phase. The project network has analysed existing potentials for hydrogen applications in the Lake Constance (Bodensee) region and in the Allgäu, brought together concrete projects and pioneering ideas, and established a broad network of local companies, municipalities and other stakeholders.