40
Ergebnis (Sort by descending Date)
40
Result(s) (Sort by descending Date)
NOW GmbH/TUHH study highlights the potential for renewable methane as a truck and maritime fuel
The technical (exploitable) potential of renewable methane to replace fossil natural gas as a fuel for heavy-duty vehicles and ships is vast. This is the conclusion of a recent study by NOW GmbH and the Institute for Environmental Technology and Energy Economics (IUE) at the Hamburg University of Technology (TUHH), of which the final report was published today.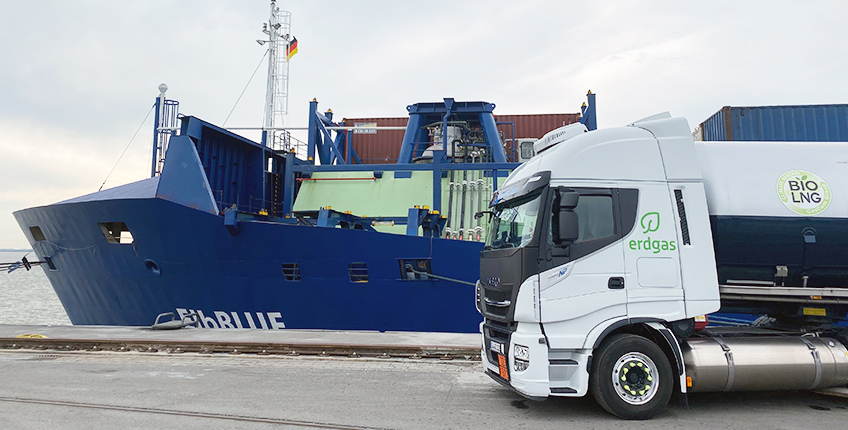 BMWi funding programme for the construction of sustainable refuelling tanker ships launched
Building a sustainable bunkering infrastructure for shipping with flexible refuelling vessels and simultaneously boosting the maritime economy, which has been hit by the crisis: The new funding programme of the Federal Ministry for Economic Affairs and Energy (BMWi – Bundesministerium für Wirtschaft und Energie) meets exactly these objectives.
Climate-friendly shipping: world's first use of CO2-neutral synthetic liquefied gas in maritime freight transport
The container ship 'Elbblue' (formerly 'Wes Amelie') was refuelled today in Brunsbüttel with 20 tonnes of CO2-neutral synthetic liquefied gas (SNG) for the first time. For the shipping industry, this is another significant milestone on the road to environmentally- and climate-friendly shipping.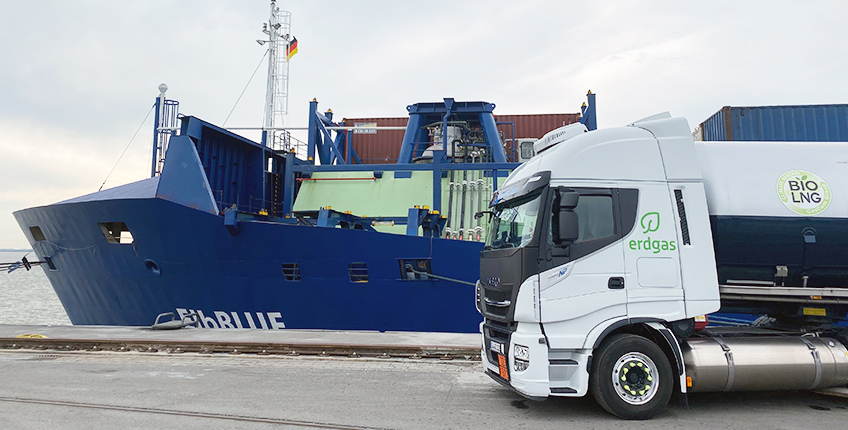 Essberger initiates environmentally friendly modernisation of its shipping fleet
Hamburg, 18 May 2021 – The John T. Essberger Group today announced the closing of an agreement with China Merchants Jinling Shipyard Dingheng Co. Ltd. for the construction of four 6,660 DWT chemical tankers. Moreover, there are options for four additional vessels.
Europe's largest shore-side power facility goes into operation
Innovations for environmental and climate protection at the centre of the 12th National Maritime Conference
NOW Annual Report 2020 published
The mission statement of NOW GmbH is a climate-neutral society. We support the federal government in its climate and industrial policy goals by coordinating funding programmes open to all technologies on battery-electric mobility, the Mobility and Fuels Strategy, charging infrastructure for electric mobility and in the National Innovation Programme for Hydrogen and Fuel Cell Technology.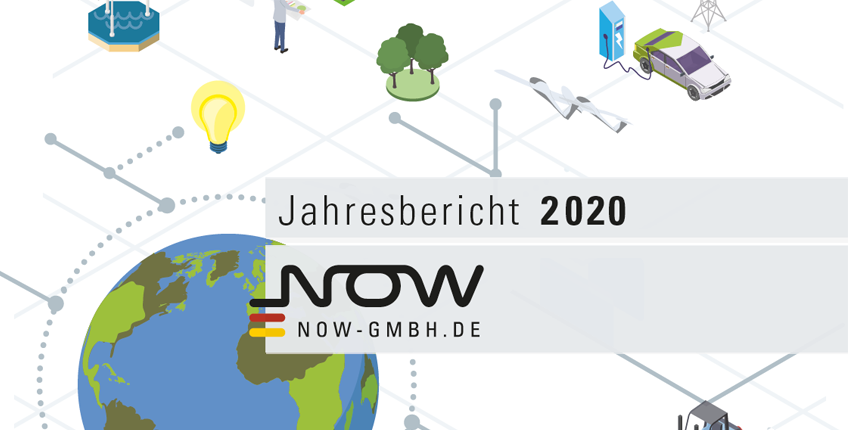 First funding notification for mobile shore power supply for sea and inland waterway vessels in the BordstromTech funding programme
Stahlbau Nord GmbH has received the first funding notification within the scope of the new funding programme for the market activation of alternative technologies for environmentally friendly supply of on-board and mobile shore power for sea-going and inland vessels (BordstromTech).
BMVI is funding three projects for climate-friendly truck drives
At the first Hydrogen General Assembly, Federal Transport Minister Andreas Scheuer today presented funding in the amount of 24.4 million euros to three projects developing climate-friendly drives for commercial vehicles.