37
Ergebnis (Sort by descending Date)
37
Result(s) (Sort by descending Date)
At a glance: Funding opportunities at NOW GmbH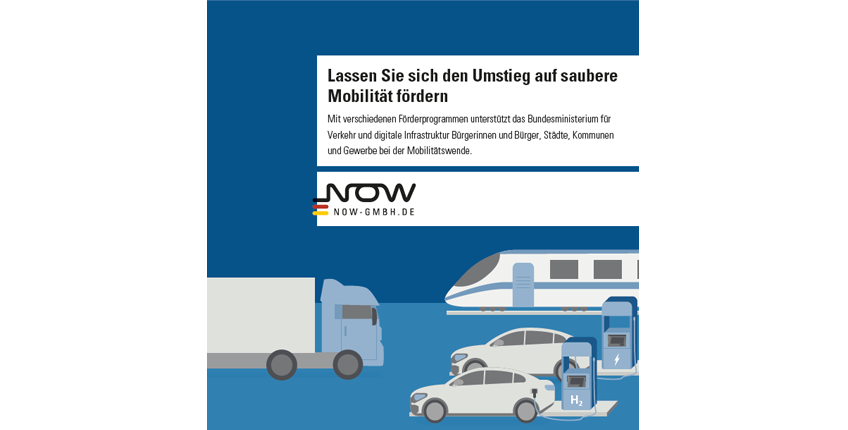 BMVI funds municipal, and now for the first time commercial, electric mobility concepts
The BMVI is continuing to support the development of electric vehicle fleets and their charging infrastructure. As part of this, conceptual studies are playing their role in the market ramp-up of electric mobility. From now on municipalities, municipal companies and now for the first time, commercial companies can apply for funding of application-oriented electric mobility concepts.
New publication from NOW GmbH: Guide for buses with alternative drives
The future of public transport will be characterised by emission-free drives, and this is also true for the approx. 35,600 public buses operated by member companies of the Association of German Transport Companies.
ELO Mobility and Fraunhofer IVI are developing new types of hydrogen fuel cell powered city buses
Project start for the innovation project "Go4City" (G4C). ELO Mobility and the Fraunhofer Institute for Transport and Infrastructure Systems IVI are jointly developing a new generation of revolutionary city buses with hydrogen drive technology.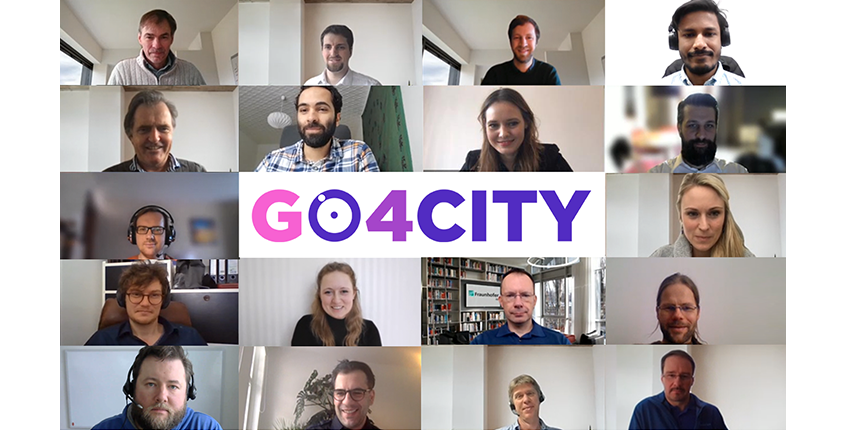 Updated map of supported electric mobility concepts in Germany
As part of the Federal Ministry of Transport and Digital Infrastructure's (BMVI) Electric Mobility Funding Guideline, four calls for electric mobility concepts have been conducted over the past five years. This has resulted in around 200 concepts being supported by the BMVI. More than half of these have already been completed.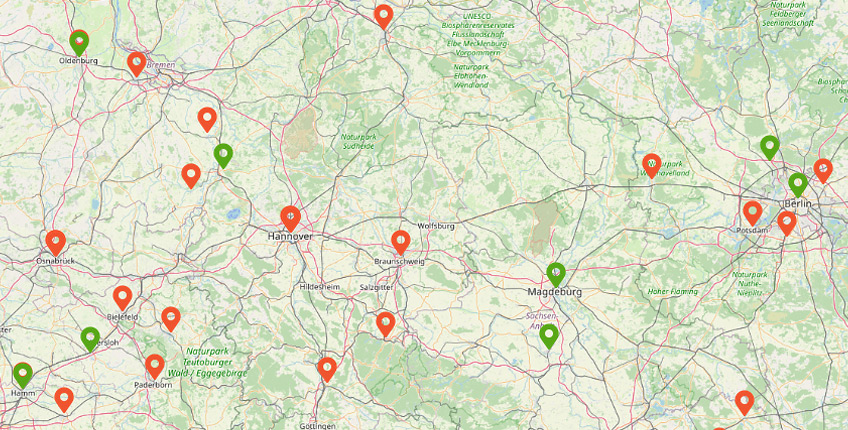 ESWE Verkehr orders ten fuel cell buses
The mobility service provider of the state capital Wiesbaden, ESWE Verkehr, launched a Europe-wide tender for ten fuel cell buses in June 2020. Offers were received and evaluated on the basis of a predetermined catalogue of criteria.
SSB puts its first own hydrogen filling station into operation – representing a major step forward for fuel cell technology by the transport company
SSB has taken an important step towards the goal of an internal infrastructure for the reliable and cost-efficient supply of hydrogen to the fuel cell bus fleet. It has now opened its first hydrogen filling station at the bus depot in Gaisburg. This marks the end of the time in which the four SSB fuel cell buses needed to be driven from Gaisburg to the airport for each refuelling procedure.
NOW Factsheet: Hydrogen and Fuel Cell Technology in the People's Republic of China
Driven by climate, energy and industrial policy objectives, hydrogen and fuel cell applications are being developed and promoted in China as key future technologies. A particular focus of the developments, which are largely directed by the central government, lies in the mobility sector, where hydrogen fuel cell vehicles, just like battery vehicles, are considered New Energy Vehicles (NEV) and are receiving equivalent support. Additional infrastructure funding is developing the market landscape in China in an accordingly dynamic manner.
Electric mobility in China – latest developments
Driven by climate, energy and industrial policy goals, alternative drive technologies or so-called 'new energy vehicles' (NEVs) are being developed and subsidised in China. Battery-electric mobility, but also hydrogen and fuel cell applications are being pursued as key future technologies. A current overview: