14
Ergebnis (Sort by descending Date)
14
Result(s) (Sort by descending Date)
Stadtwerke Tübingen invests tens of millions for phased conversion of public transport
Stadtwerke Tübingen (swt) and TüBus are clearing the way for the continued electrification of public transport in Tübingen. Their management boards have given the green light for a total of 40 new electric buses. Parallel to the procurement of the vehicles, the required charging infrastructure will be developed in the city area.
15.8 million euros for climate-friendly buses in Saarland
The Federal Ministry for Digital and Transport (BMDV – Bundesministerium für Digitales und Verkehr) is providing 15.8 million euros of support for transport companies in the conversion of their bus fleets to clean drivetrain systems.
BMDV brings another 1,000 buses with alternative drives on the road in new funding round
The Federal Ministry for Digital and Transport (BMDV) is supporting transport companies with a further 270 million euros for the procurement of buses with alternative drives and associated infrastructure. In Berlin today, funding certificates were presented to 52 bus companies from across Germany.
Wissing presents funding notifications for 'E-bus 2030+' research project for climate-friendly buses
The Federal Minister for Digital and Transport, Dr. Volker Wissing, today presented funding notifications amounting to approximately 1.38 million euros for the research initiative: 'E-bus 2030+'. The Berlin's Berliner Verkehrsbetriebe (BVG) transport authority, the Reiner Lemoine Institute (RLI) and the Technical University of Berlin (TUB) are involved in the project.
BMDV supports concepts for switching to clean buses
Funding call for feasibility studies launched
Federal government provides funding support towards 22 more electric buses for Freiburger Verkehrs AG
By the middle of 2025, more than two thirds of the VAG public transport authority's bus fleet are to have been converted to emission-free drive technology – the federal government is now funding the procurement of 22 additional electric buses with 7.2 million euros.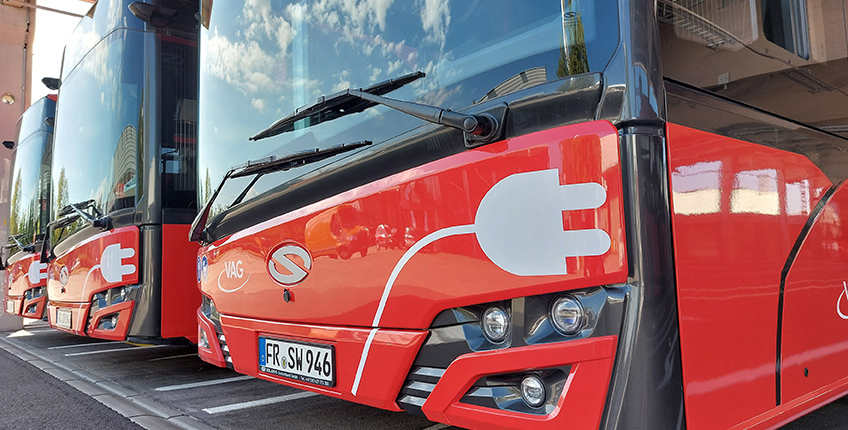 44 new electric buses for Tübingen
Accelerated fleet conversion by the end of 2025 in sight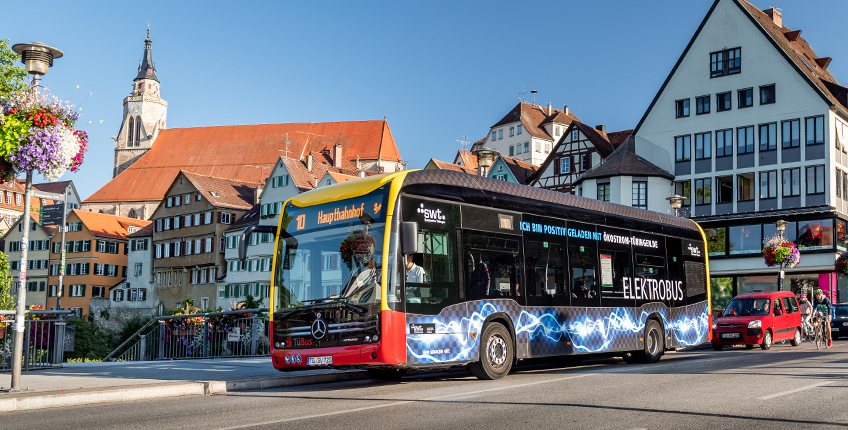 Funding support for 108 hydrogen-powered fuel cell hybrid buses in Cologne-Bonn
Thanks to funding support from the Federal Ministry for Digital and Transport (BMDV), Cologne's Regionalverkehr Köln GmbH (RVK)public transport authority will receive 108 fuel cell hybrid buses that will be added to the company's fleet by 2025. With a total of 160 hydrogen-powered buses, the fleet, which is already the largest in Europe, will be further expanded.