107
Ergebnis (Sort by descending Date)
107
Result(s) (Sort by descending Date)
BMDV funds 13 new e-vehicles for Pankow district office in Berlin
Daniela Kluckert, Parliamentary State Secretary at the Federal Ministry for Digital and Transport (BMDV), has presented a funding notification in the amount of 225,737.10 euros to Pankow's District Mayor Dr Cordelia Koch. The district's goal is to procure 13 new e-vehicles and 13 charging infrastructure units.
The Germany Network for electric cars is launched: BMDV awards contract for 8,000 additional fast-charging points nationwide
The Federal Ministry for Digital and Transport (BMDV) has successfully completed the first tender for the Germany Network. A total of ten different companies will build and operate around 900 sites with almost 8,000 new, ultra-fast charging points for electric cars.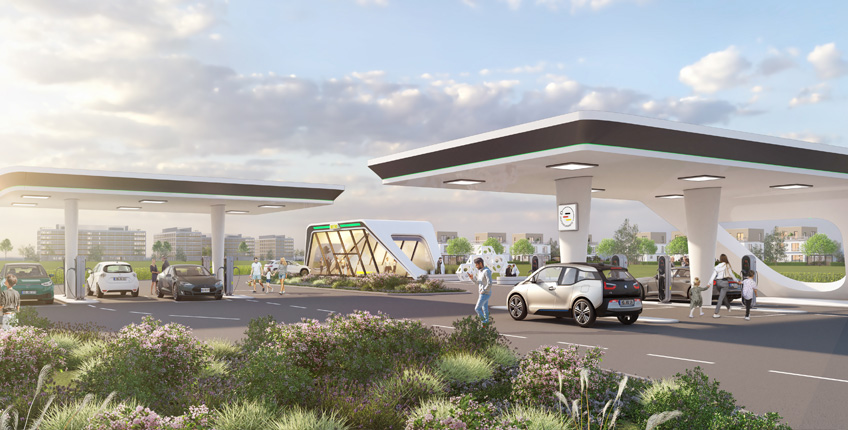 BMDV funds car sharing company Miles Mobility with almost 1 million euros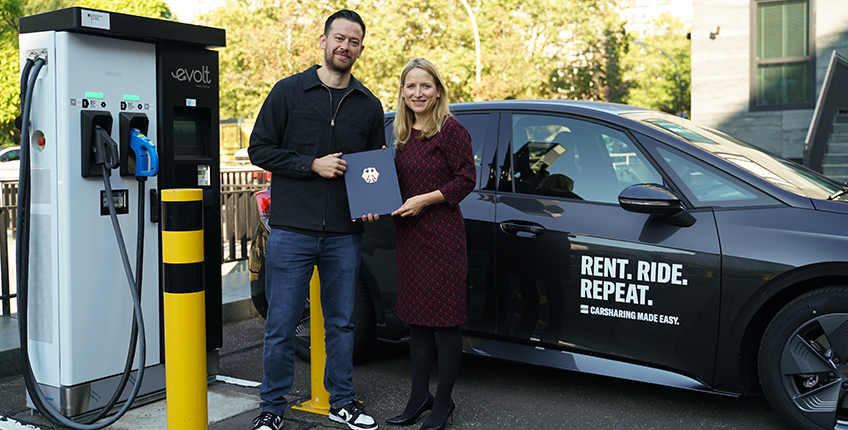 BMDV funds the development of fast-charging infrastructure for company cars and trucks
The Federal Ministry for Digital and Transport (BMDV) is supporting companies in building fast-charging infrastructure for cars and trucks through a new funding programme. Commercially used fast-charging points with a charging capacity of at least 50 kW will be funded as well as the required grid connection.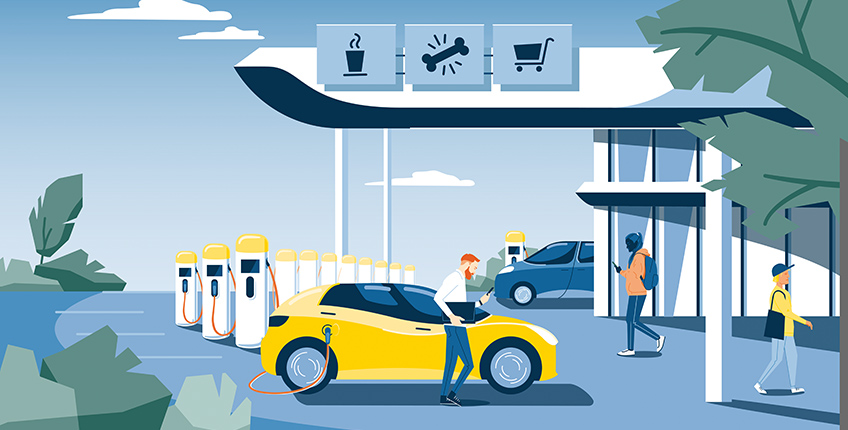 The path to a zero-emission fleet: BMDV funds an additional 33 e-cars for Munich airport
The entire Munich airport fleet is to become emission-free by 2030. The Federal Ministry for Digital and Transport (BMDV) is supporting this project with a total of around 27 million euros. The latest additions are 33 vehicles and 17 AC charging stations. The BMDV is funding the investment in the amount of 225,716 euros.
BMDV funds package combining charging station, PV system and storage
Announced by Federal Minister Dr. Volker Wissing, the funding programme for self-generation and use of solar power on residential buildings for electric vehicles begins on 26 September 2023. Owners of owner-occupied residential buildings can apply for a KfW subsidy of up to 10,200 euros for a charging station, photovoltaic system and battery storage, as long as there is an existent electric car or there is a binding order for one.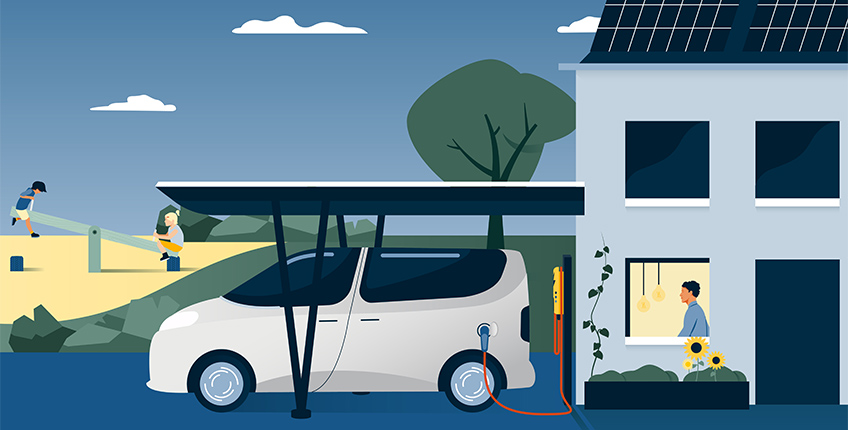 Federal Minister hands over funding decisions in the state of Rhineland for public transport with green hydrogen
Today, Federal Minister Dr. Volker Wissing handed over funding decisions with a volume of around 81.6 million euros for the public transport system in the districts of Düren and Euskirchen. Both road and rail public transport are to be successively converted to climate-neutral drive systems. To achieve this, 17 fuel cell trains, a hydrogen train refuelling station and an electrolyser for the production of green hydrogen as well as a hydrogen refuelling station for buses with an additional electrolysis plant will be acquired.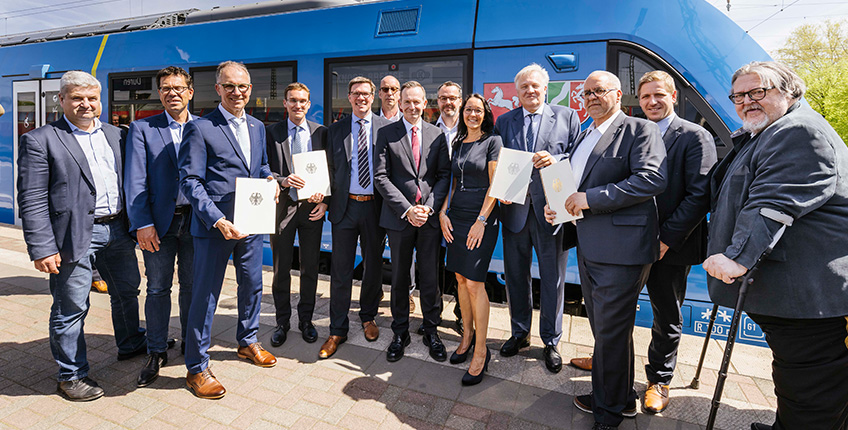 BMDV supports procurement of electric vehicles for municipalities
The Federal Ministry for Digital and Transport (BMDV – Bundesministerium für Digitales und Verkehr) is supporting local authorities and publicly-owned institutions in the electrification of their vehicle fleets. Today, a new call for funding for the procurement of electric vehicles and the associated charging infrastructure starts within the scope of the Electric Mobility Funding Guideline.
eFleet Guide: Step by step to an e-fleet
Online guide compiles application-specific recommendations for the electrification of vehicle fleets.