31
Ergebnis (Sort by descending Date)
31
Result(s) (Sort by descending Date)
Zero emission drives for rail transport: 3rd Rail platform meeting in Berlin
How can the switch be made to alternative drives in rail transport? At the 3rd Rail platform meeting, 120 participants discussed progress, current challenges and successes in launching and developing alternative technologies in rail transport.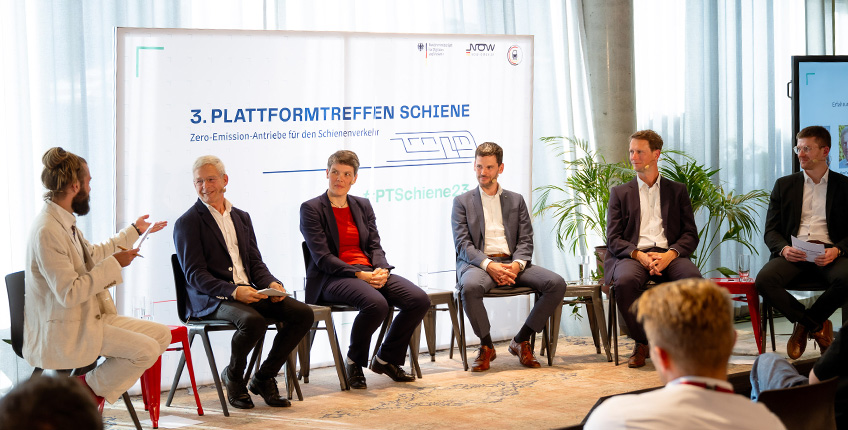 BMDV supports alternative drive systems on the railways
The Federal Ministry for Digital and Transport (BMDV – Bundesministerium für Digitales und Verkehr) is continuing its funding support for alternative drive systems in rail transport. A third call for submissions for the procurement and retrofitting of alternative drives in rail transport is planned for the summer of 2023.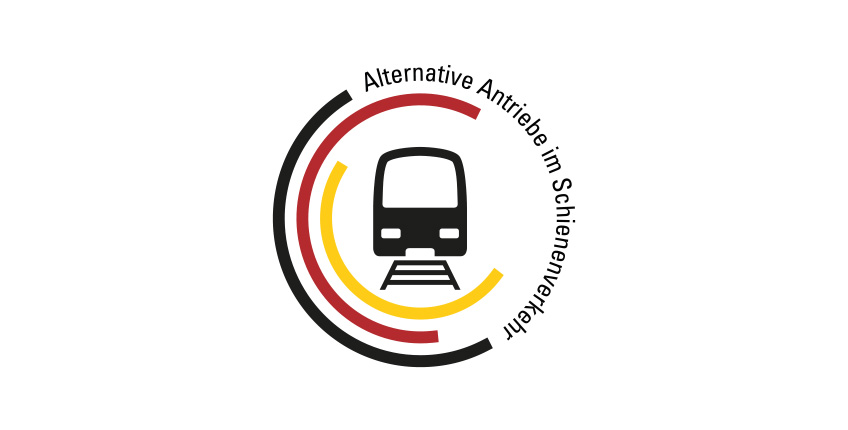 Federal Minister hands over funding decisions in the state of Rhineland for public transport with green hydrogen
Today, Federal Minister Dr. Volker Wissing handed over funding decisions with a volume of around 81.6 million euros for the public transport system in the districts of Düren and Euskirchen. Both road and rail public transport are to be successively converted to climate-neutral drive systems. To achieve this, 17 fuel cell trains, a hydrogen train refuelling station and an electrolyser for the production of green hydrogen as well as a hydrogen refuelling station for buses with an additional electrolysis plant will be acquired.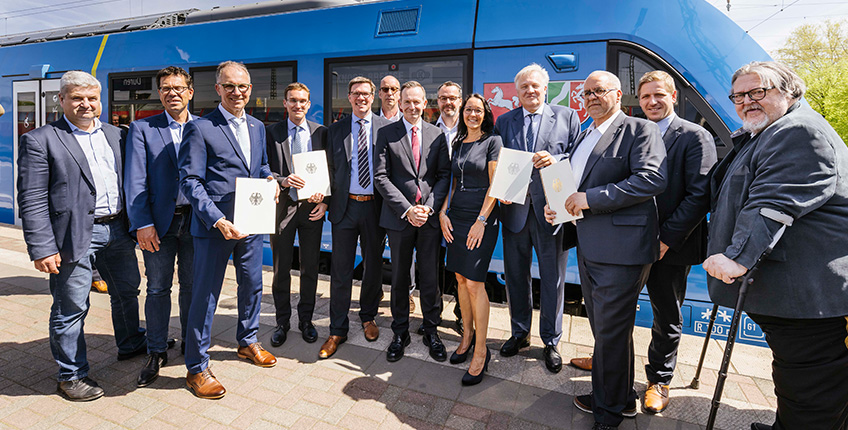 sH2unter@ports – New hydrogen project for port railways
The joint "sH2unter@ports" project is investigating the implementation of a hydrogen-powered shunting train.
Voltap fast-charging stations for battery trains go into series production in Brandenburg
The world's first battery train fast-charging station, developed by Stadtwerken Tübingen (swt) and Furrer+Frey, is going into series production after a successful series of tests. The first four Voltap stations will be used by Niederbarnimer Eisenbahn.
BMDV funds alternative drives for rail transport
141 million euros allocated for alternatives drives for railways in 2022
First hydrogen-powered trains for the Berlin-Brandenburg metropolitan region
Siemens Mobility is building seven two-car trains of the fuel cell-powered Mireo Plus H type for the Niederbarnimer Eisenbahn (NEB). The switch from diesel to hydrogen on the Heidekrautbahn will reduce annual carbon emissions by around three million kilograms and save 1.1 million litres of diesel.
Premiere: Deutsche Bahn and Siemens Mobility present new hydrogen train and hydrogen storage trailer
The H2goesRail joint project is developing a completely new overall hydrogen system for rail transport – First rollout of the Mireo Plus H hydrogen train by Siemens Mobility and the hydrogen storage trailer for mobile hydrogen refuelling by Deutsche Bahn – Important step for phasing out diesel and switching to climate-friendly transport