18
Ergebnis (Sort by descending Date)
18
Result(s) (Sort by descending Date)
Strong demand for funding to support alternative drive systems for buses and trains
The funding scheme for the procurement of buses and trains with climate-friendly drive systems is currently experiencing very high demand. This year alone, more than 300 outlines and applications have been received in the last three calls for funding. It is becoming increasingly clear that the demand for vehicles powered by fuel cells, batteries or overhead lines will continue to grow.
Battery train from Alston begins maiden journey
Together with TU Berlin, Alstom is laying the groundwork for alternative drives for rail transport. From December, the battery train will begin passenger service in Baden-Württemberg and Bavaria –the first train of its kind approved for regular passenger service in Germany since the 60s.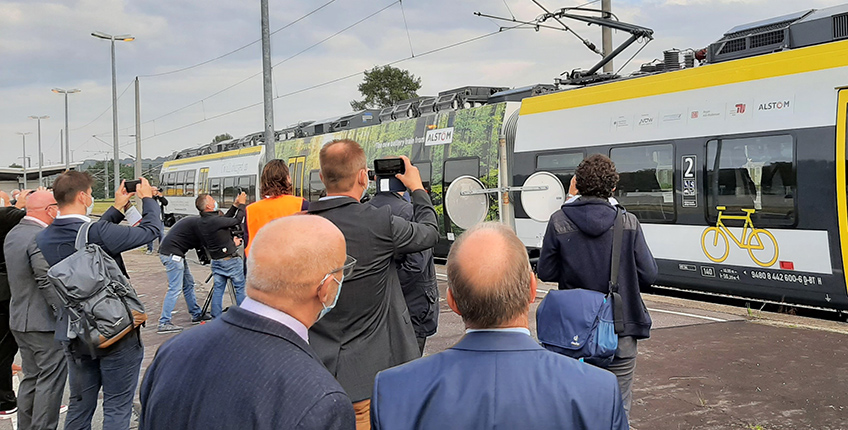 BMVI publishes first funding call for alternative drive systems in rail transport
The Federal Ministry of Transport and Digital Infrastructure (BMVI) is implementing a further measure of its Electrification Plus Programme: Funding support for alternative drive systems in rail transport. The first call for funding from the corresponding "Funding Guideline for the Promotion of Alternative Drive Systems in Rail Transport" ("Förderrichtlinie zur Förderung alternativer Antriebe im Schienenverkehr") was published today.
Kick-off for the production and use of green hydrogen in local rail passenger transport in Brandenburg
Funding support amounting to around 25 million euros is handed over by Federal Transport Minister Andreas Scheuer to joint projects in the Brandenburg districts of Barnim and Oberhavel.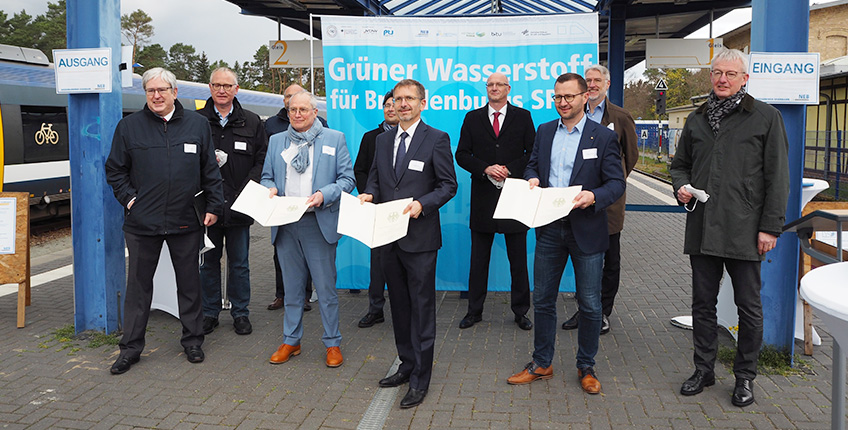 At a glance: Funding opportunities at NOW GmbH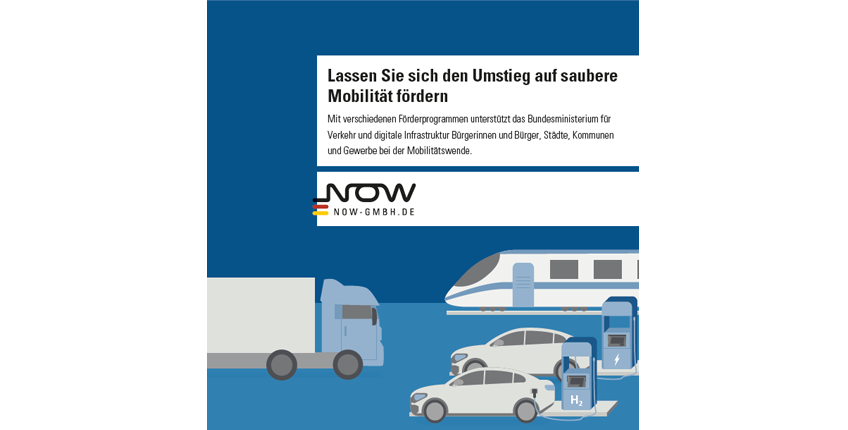 BMVI with new guideline for funding support for rail vehicles
61 percent of the rail network in Germany is electrified with overhead lines. On the remaining sections, conventional rail vehicles with diesel engines are currently used almost exclusively.
Coradia iLint hydrogen train successfully completes operational tests in the Netherlands
The Province of Groningen has published the results of the Coradia iLint tests, which were conducted in March 2020 on the 65-kilometer route between Groningen and Leeuwarden in the north of the Netherlands. The tests were performed to assess whether a hydrogen train could be a fully sustainable alternative to the diesel trains currently operating in the north of the country.