5
Ergebnis (Sort by descending Date)
5
Result(s) (Sort by descending Date)
Premiere: Deutsche Bahn and Siemens Mobility present new hydrogen train and hydrogen storage trailer
The H2goesRail joint project is developing a completely new overall hydrogen system for rail transport – First rollout of the Mireo Plus H hydrogen train by Siemens Mobility and the hydrogen storage trailer for mobile hydrogen refuelling by Deutsche Bahn – Important step for phasing out diesel and switching to climate-friendly transport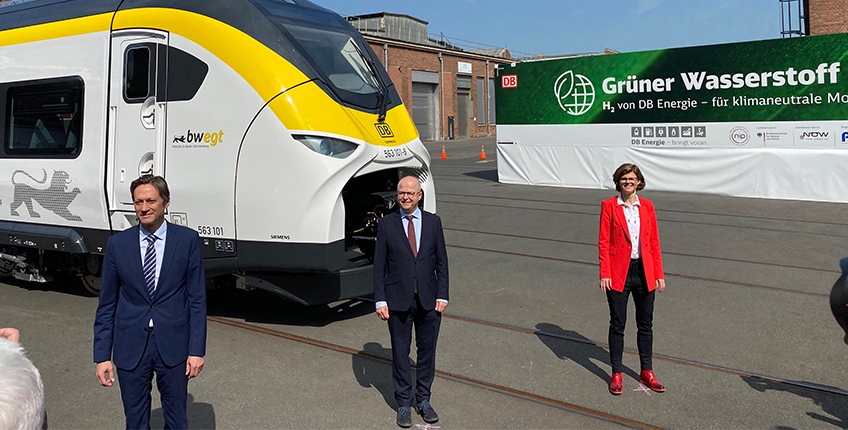 Shunting locomotives with alternative drives – study examines feasibility and potentials
Commissioned by NOW GmbH, the Institute of Vehicle Concepts (DLR) examined the feasibility and potentials of alternative drives in the application area of shunting locomotives in Germany.
Battery train from Alstom and Deutsche Bahn commences test operation in Bavaria
Fully charged towards zero-emission rail transport: The first fully approved battery train from Alstom with Deutsche Bahn (DB) as operator commences official test operations in Bavarian regional transport between Gunzenhausen and Pleinfeld.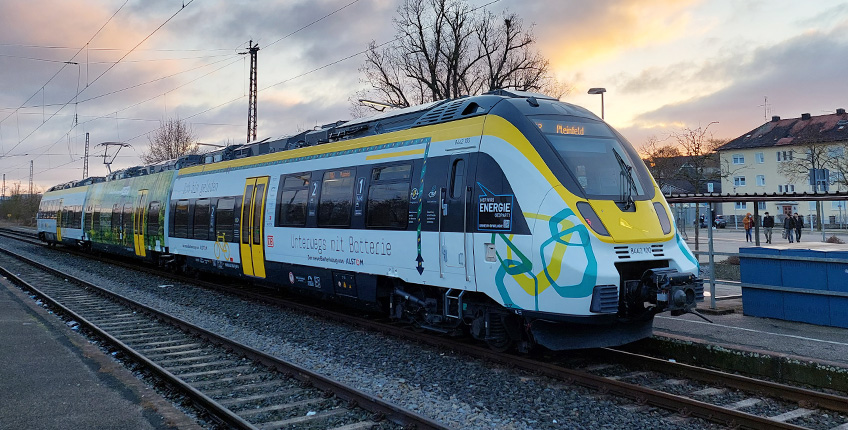 Strong demand for funding to support alternative drive systems for buses and trains
The funding scheme for the procurement of buses and trains with climate-friendly drive systems is currently experiencing very high demand. This year alone, more than 300 outlines and applications have been received in the last three calls for funding. It is becoming increasingly clear that the demand for vehicles powered by fuel cells, batteries or overhead lines will continue to grow.
Battery train from Alston begins maiden journey
Together with TU Berlin, Alstom is laying the groundwork for alternative drives for rail transport. From December, the battery train will begin passenger service in Baden-Württemberg and Bavaria –the first train of its kind approved for regular passenger service in Germany since the 60s.