15
Ergebnis (Sort by descending Date)
15
Result(s) (Sort by descending Date)
The future of Made in Germany: Positive interim assessment in implementation of the National Hydrogen Strategy
About a year after the adoption of the National Hydrogen Strategy, the federal cabinet today issued a report with a positive interim assessment of its implementation thus far. Green hydrogen is a central component of the success of the energy transition in Germany, but also for achieving national and global energy and climate goals.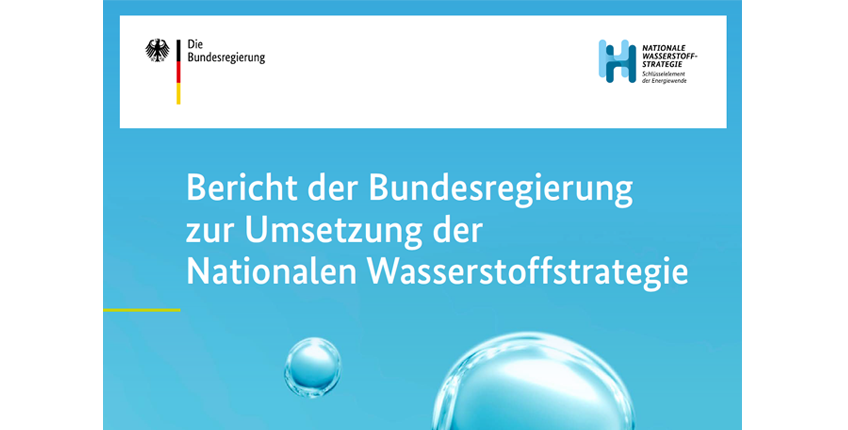 Everything at a glance: The new Atlas of Hydrogen Networks in Germany
NOW GmbH has published an atlas for a comprehensive overview of all hydrogen networks in Germany. This overview is intended to support interested parties in their search for potential partners, both locally and nationally.
HyAllgäu – Feasibility study on the hydrogen region presented
Hydrogen technology offers great potential for achieving the energy transition, a concept which has been examined in the HyAllgäu feasibility study in the Allgäu region. The results and possibilities have now been presented to the Federal Transport Ministry and State Minister Hubert Aiwanger.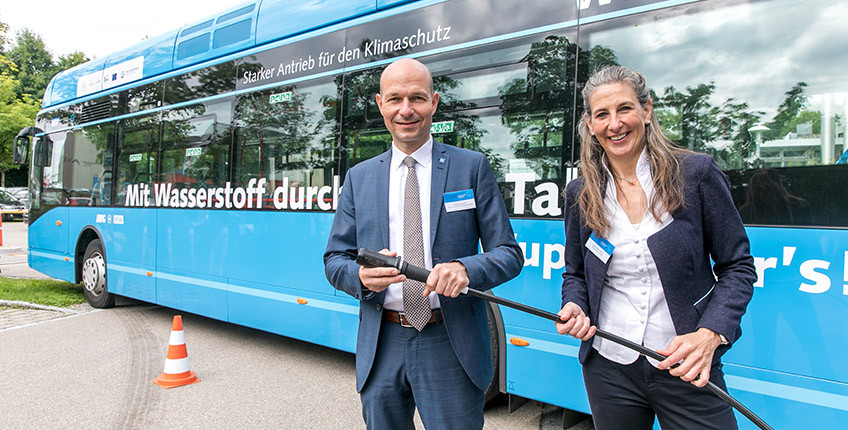 National Hydrogen Council hands over action plan to federal government: Detailed recommendations for action for the next legislative period
To achieve its climate policy goals, Germany must quickly take ambitious steps to ramp up the hydrogen economy. The "Hydrogen Action Plan Germany 2021 – 2025" ("Wasserstoff Aktionsplan Deutschland 2021 – 2025") contains 80 proposals from the National Hydrogen Council (NWR – Nationaler Wasserstoffrat) for the next federal government. The 26 experts of the body advising the Federal Government handed over the Action Plan to the Head of the Chancellor's Office, Prof. Helge Braun, today.
Study: Climate targets can only be achieved through the widespread use of hydrogen
Hydrogen and hydrogen synthesis products are regarded as key elements for achieving the recently stressed climate protection goals. On behalf of the National Hydrogen Council (Nationaler Wasserstoffrat), the three Fraunhofer Institutes ISI, ISE and IEG have analysed the potential demand for hydrogen as well as hydrogen derivatives until 2050 in a meta-study.
New NOW graphics on alternative fuels published
Electricity-based fuels, hybrid and biofuels: how are they made? And from what?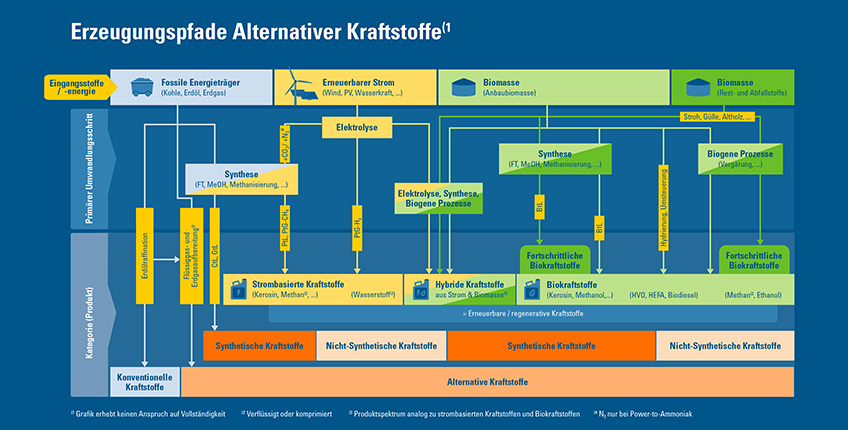 NOW Annual Report 2020 published
The mission statement of NOW GmbH is a climate-neutral society. We support the federal government in its climate and industrial policy goals by coordinating funding programmes open to all technologies on battery-electric mobility, the Mobility and Fuels Strategy, charging infrastructure for electric mobility and in the National Innovation Programme for Hydrogen and Fuel Cell Technology.