Contact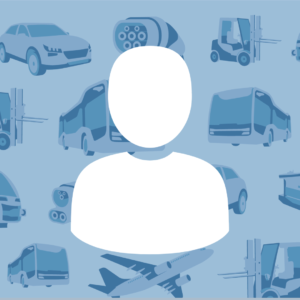 Erik Schumacher
Head of Division Strategy & Coordination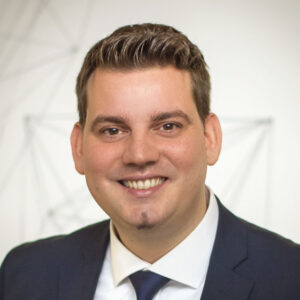 Dr. Christopher Stanik
Team Leader Maritime Applications

Links
Ahoy! LNG technology can now come on board! The federal government is funding the equipping and conversion of ships, and the fuel itself can be provided in ports. Clean air at the port is also to be promoted through funding support for sustainable on-board and mobile shore-side power. This will not only benefit those working there but also all that live or go for walks tin the area. Other areas will also be the focus of support, including battery and fuel cell drives on ferries and as well as excursion vessels. Pilot projects are welcome.
In order to make shipping more environmentally friendly, limits have so far been set for pollutant levels in fuels and specific emissions. Since 2015, the maximum permissible sulphur content in usable fuels for maritime shipping has been 3.5 percent. In 2020, this internationally applicable limit will be reduced to 0.5 percent and for all EU ports to 0.1 percent. A maximum limit of 0.1 percent already applies to emission control areas of the North Sea and the Baltic Sea. From 2021, the North Sea and the Baltic Sea will also be considered emission control areas for nitrogen oxides (NOx). From 2021, the NOx Tier III standard will apply to operations in the North Sea and the Baltic Sea.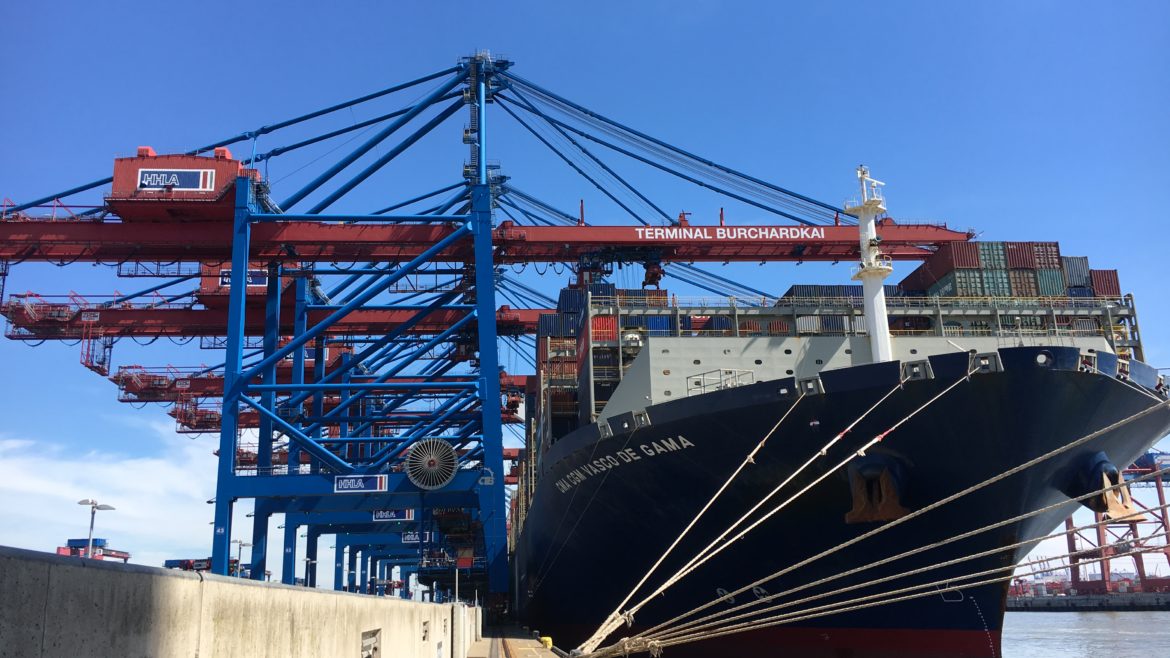 LNG as a Fuel – Already the Low-Emission Alternative
Liquid natural gas (LNG) causes virtually no sulphur oxide and particulate matter emissions (SOx and PM). As an alternative to conventional, oil-based shipping fuels, LNG also facilitates a reduction of nitrogen oxide emissions (NOx) by up to 90 per cent. Therefore using LNG for onboard electricity supply while in harbour offers great potential to improve the air quality for local people. Greenhouse gases are also reduced through the use of LNG. For example, already through equipping a 1,400 TEU containership with an LNG drive, the annual greenhouse gas emissions of 1,500 and the nitrogen oxide emissions of 500,000 diesel trucks can be compensated for. With renewable LNG, greenhouse gas emissions can be even more steeply compensated for. Another advantage of the LNG system is feasibility. LNG technology is already mature enough for shipping and the fuel can be provided at harbour. In order to mobilise shipyards towards the environmentally-friendly option, the Federal Ministry of Transport and Digital Infrastructure (BMVI) is providing funding, supported by the NOW GmbH, for the equipping and conversion of seagoing vessels with LNG systems.
Further alternative drive and fuel technologies can also be funded by the BMVI as innovative pilot projects in the framework of the Mobility and Fuels Strategy.
Battery With an Electric Engine – Clean With Renewable Electricity
Quiet, efficient, environmentally-friendly: electric engines that are operated with electricity from renewable energies, cause no emissions in operation. Above all ferries or passenger ships, which cover relatively short distances, are already now particularly suitable for the battery-electric drive. Recharging takes place during mooring and at night or during the trip via solar electricity. The electrification of the ferry service contributes on the local level to national greenhouse gas reduction goals. The use of fully electric ships is also increasing in Germany. The first battery ships are already sailing. In order to advance battery-electric mobility for ships, the electric mobility funding guideline of the BMVI comprises funding possibilities in research and development areas (R&D) as well as in concept and procurement funding.
Fuel Cells With Electric Engines – Long Ranges and No Harmful Emissions
Hydrogen and fuel cell technology can be used in the shipping area for emission-free drives and for onboard electricity supply. In the short term, available fuels can be resorted to (LNG, diesel, methanol), but also electricity-based fuels (hydrogen, synthetic fuels, etc.) can be used.
Three relevant projects for inland shipping with hybrid drive concepts with fuel cells will be tested at the technological hub of Germany and funded by the BMVI. For seagoing vessels, the use of fuel cells for the generation of onboard electricity will be tested in three additional funding projects in order to replace conventional technology and thus avoid damaging exhausts. Since the introduction of the National Innovation Programme for Hydrogen and Fuel Cell Technology (NIP), the federal government is investing in projects for alternative energy systems with hydrogen and fuel cells in shipping.