Everyone knows forklifts, but there are countless other types of special vehicles for various applications. Stricter environmental regulations bring new challenges, and climate-friendly drive technologies have become an economic factor. Last but not least, alternative drives serve to protect the health of the workforce.
Alternative drive technologies are also the focus in the logistics sector. Stricter environmental directives bring new challenges and climate-friendly alternatives are becoming an economic factor. One way of anchoring sustainability in the logistics sector is the use of vehicles with fuel cell technology that use hydrogen as a fuel. From forklifts in the warehouse to luggage tow trucks at the airport – in intralogistics they provide a good opportunity to lower energy consumption as well as pollutant and CO2 emissions and avoid noise. Policy-makers see great potential in this for climate protection and are offering relevant funding opportunities.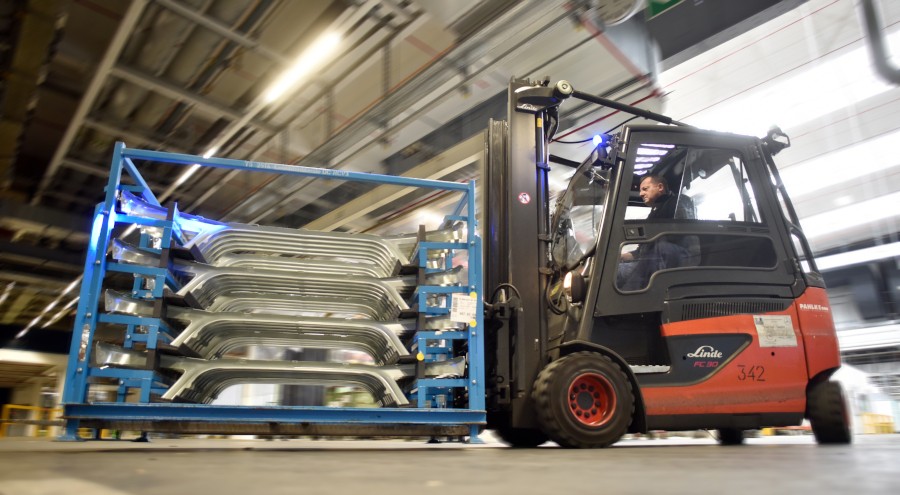 Commitment for the future: CIN
An important player on the path to the extensive use of the hydrogen drive is the industry network Clean Intralogistics Net (CIN). The collaboration of now thirteen renowned and globally-operating companies has committed itself to one main goal: to make the transport and handling of goods in industry, trade and at airports emission-free, more efficient and also more profitable. Using the joint network, the partners want to advance using fuel cell-operated fork lifts and haulers – so-called ground conveyors – as well as vehicles on the airport tarmac. They also plan the associated hydrogen infrastructure along with it. Exchanging experiences and knowledge transfer is at the forefront for the network, so that individual projects can be bundled and to help the climate-friendly type of drive to breakthrough point. The CIN also receives expert support in this from associated partner, VDMA (The Materials Handling and Intralogistics Association).