Chemistry is fabulous and so simple: Take water, divide it into oxygen and hydrogen and put the latter in the tank. The electricity needed for electrolysis is supplied by the sun and wind. Hydrogen filling stations already exist, and the network is going to expand over the coming years.
In Germany there is now a network of hydrogen refuelling stations that can guarantee basic supply in metropolitan areas and along connecting motorways and highways.
So far hydrogen refuelling stations have been supplied either by trailer or on-site production. Pipelines of differing lengths are particularly suitable for transporting larger quantities and will be used primarily in an industrial context. Pipeline networks could potentially be developed and used for transporting hydrogen in the transport sector.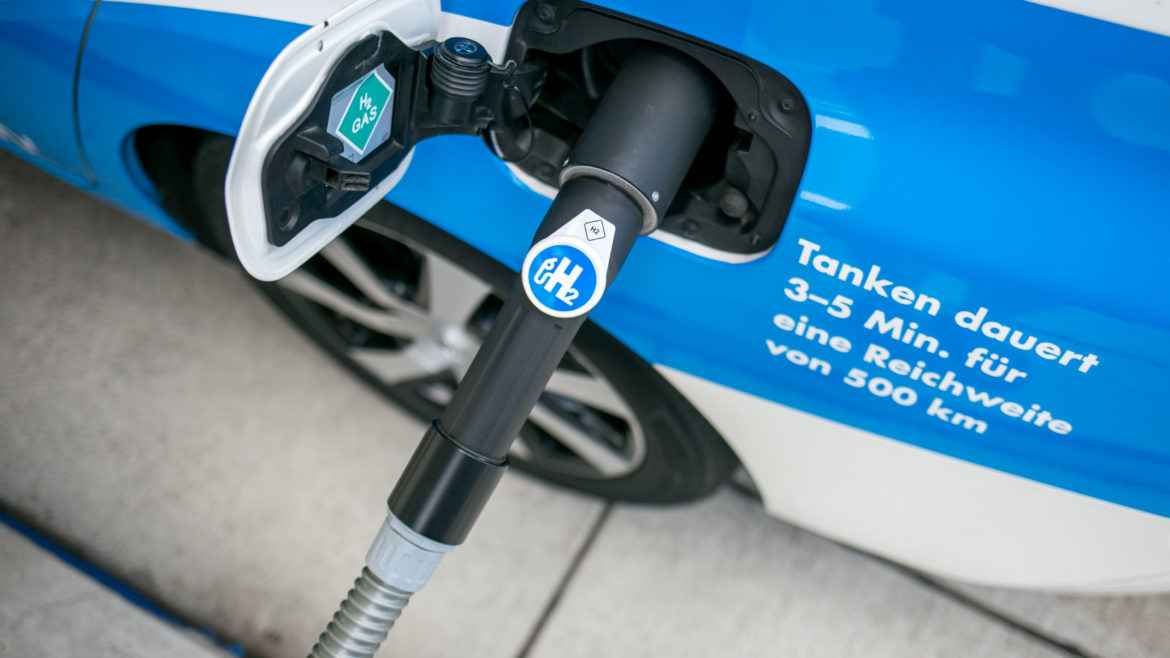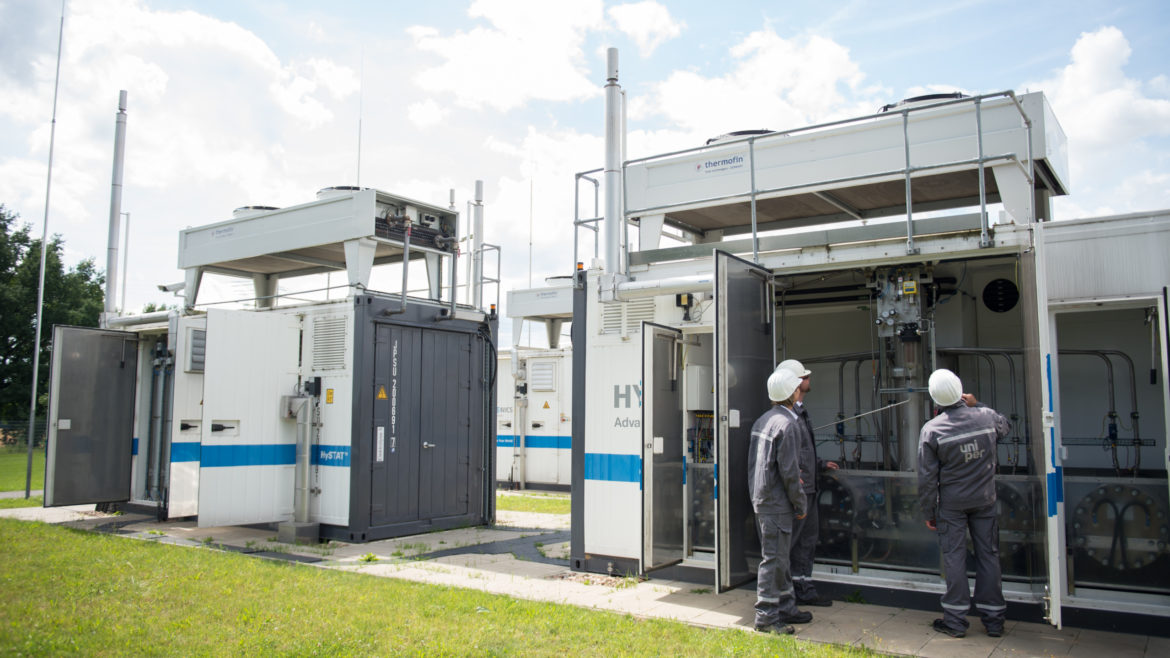 Hydrogen Production
Hydrogen used for refuelling vehicles should increasingly be produced through water electrolysis. Water is broken down into its constituent parts, oxygen and hydrogen, using electricity. In terms of its climate footprint, what is crucial here is how the electricity is made, for example from solar energy, wind energy and biomass. Producing hydrogen on the basis of renewable energy sources is part of the objectives of the energy concept of the federal government, as in this way CO2-free energy sources can be acquired.
An electrolyser generates hydrogen. Water and electricity become hydrogen and oxygen. Surplus energy from renewables can be used in this way to manufacture green hydrogen.
Generally speaking, water electroysers are used for smaller systems of a rather low capacity, which are especially suitable for decentralised application, primarily at refuelling stations. Nevertheless, larger systems are increasingly being made in the multi-digit megawatt range, used for the centralised supply of multiple consumers.