Contact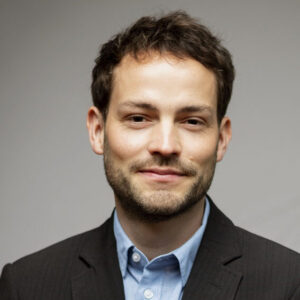 HygO stands for a hydrogen (Hydrogen) and drinking water (Oxygen) biotope.
Developing hydrogen-based microgrids that are robust, effective and flexible for various application scenarios is a promising solution for the energy transition. At the same time, their scalability must allow the system to "grow along" with increasing demand, and their economic production must guarantee cost parity with current fossil alternatives. This can create the basis that leads to a market ramp-up of hydrogen-based microgrids and their acceptance by the population.
HygO stands for a hydrogen (Hydrogen) and drinking water (Oxygen) biotope. The central component of HygO is the robust microgrid designed for the South African market in the HyTrA project, which compactly combines an electrolyzer to produce green hydrogen and a so-called fuel cell stack, i.e. a stack of fuel cells, for reverse power generation. The key innovation is that the HygO microgrid is extended by a cycle for biological-mechanical water treatment.
The aim of HygO is to establish hydrogen technology and promote its use in the form of decentralized island grids as the basis for securing a reliable, CO2-neutral power supply in Namibia. In addition, integrated water treatment is used to avoid resource and water allocation conflicts. The project will pilot the integration and operation of the self-sufficient energy supply system under the climatic conditions in Namibia.
The microgrid was designed from the outset with a closed water loop for resource efficiency reasons. This means that once the microgrid is filled with clean deionized water, this becomes hydrogen in the electrolysis process, which is later turned back into water in the fuel cell stack with the addition of air-oxygen. The water is then fed back into the electrolysis process, thus closing the power generation-water cycle. Clean water or drinking water is a valuable resource and is therefore reluctantly used in technical processes. In contrast, dirty water is much more common and also available in sufficiently high quantities. For this reason, the oxygen released during electrolysis, combined with other filter technologies, is to be used to treat drinking water from dirty water.
The HygO project is carried out by the partners Fraunhofer Institute for Machine Tools and Forming Technology (IWU), Texulting GmbH, Haver & Boecker oHG and Krenkel Abwassertechnik GmbH as well as a number of German and African associated partner organizations.
The achievement of the project objectives is to be ensured by interdisciplinary and international cooperation. Through the project results, an important contribution will be made to key UN Sustainable Development Goals (SDGs), in particular SDG 7 (Affordable and Clean Energy), SDG 6 (Clean Water and Sanitation), SDG 8 (Decent Work and Economic Growth) and SDG 13 (Climate Action).
Funding Code
67EXI6502
| | | | |
| --- | --- | --- | --- |
| Partner | Start of term | End of term | Funding amount |
| Fraunhofer Gesellschaft zur Förderung der angewandten Forschung e.V. | 01.01.2023 | 31.12.2025 | 989,260.00 € |
| Texulting GmbH  | 01.01.2023 | 31.12.2025 | 364,345.00 € |
| Haver & Boecker OHG | 01.01.2023 | 31.12.2025 | 236,652.00 € |
| Krenkel Abwassertechnik GmbH | 01.01.2023 | 31.12.2025 | 359,408.00 € |
| | | | 1,949,666.19 € |