Contact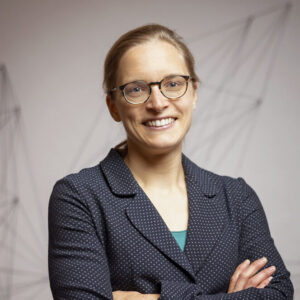 Sabine Ziem-Milojevic
Team Leader International Energy Concepts

The GH2GH project aims to enable the development of structures for the implementation of green hydrogen technology for decentralized energy systems in Sub-Saharan Africa. The focus is on the holistic consideration of energy infrastructures over their life cycle.
In a pilot project, hydrogen production and fuel cell technology will be tested and adapted technically and economically, considering local conditions and user requirements. An electrolyzer will be installed at the Don Bosco pilot site in Tema, Ghana, to generate hydrogen using an existing solar mini-grid. A fuel cell will convert the stored hydrogen into electrical energy to cover the Don Bosco pilot site's electricity needs. This will ensure independence from environmentally harmful practices such as the use of diesel generators.
The goal is to evaluate the life cycle of the system from a holistic perspective using life cycle assessment, profitability and efficiency calculations. Topics such as the social acceptance of alternative energy storage systems, the sustainability assessment based on a criteria catalog and the identification of further use cases for green hydrogen in Ghana and Sub-Saharan Africa will be investigated. In this way, statements on sustainability and economic viability can be made for various use cases. The focus is on comparing battery and fuel cell systems with the aim of finding the right balance between the two technologies. Furthermore, the end-of-life phase will be considered by examining recycling structures in Ghana as well as qualification measures in the field of recycling or upcycling of fuel cells.
There is high potential in the target country to export the systems and components used in the project to the entire subcontinent and to replicate them for various applications. However, a prerequisite for this is to create the necessary technical infrastructure, the legal, political and administrative framework and to lay the foundation for uniform environmental standards. The project therefore aims to create the necessary conditions with the help of a network of state actors, local universities and civil society organizations. In addition, qualification measures such as TVET and ToT-like training in the areas of hydrogen and fuel cell technology and recycling will be carried out at the Don Bosco Solar and Renewable Energy Centre in order to ensure sustainable and demand-oriented use of the system and knowledge transfer for the introduced technology.
Funding Code
67EXI6503
| | | | |
| --- | --- | --- | --- |
| Partner | Start of term | End of term | Funding amount |
| Hochschule Bochum | 01.01.2023 | 31.12.2025 | 907,022.00 € |
| Green Power Brains | 01.01.2023 | 31.12.2025 | 171,958.00 € |
| SFC Energy AG | 01.01.2023 | 31.12.2025 | 176,724.00 € |
| | | | 1,255,705.52 € |